VPN, Cryptocurrency – 2 illegal things we noticed on Malami's phone after his twitter deactivation
Abubakar Malami, attorney-general of the federation and minister of justice, announced via his Facebook page on Tuesday, that he has deactivated his Twitter account.
Malami shared some screenshots as evidence that his Twitter account has been deactivated. He accompanied the photos with the following caption: "My Twitter account has been deactivated."
See images below: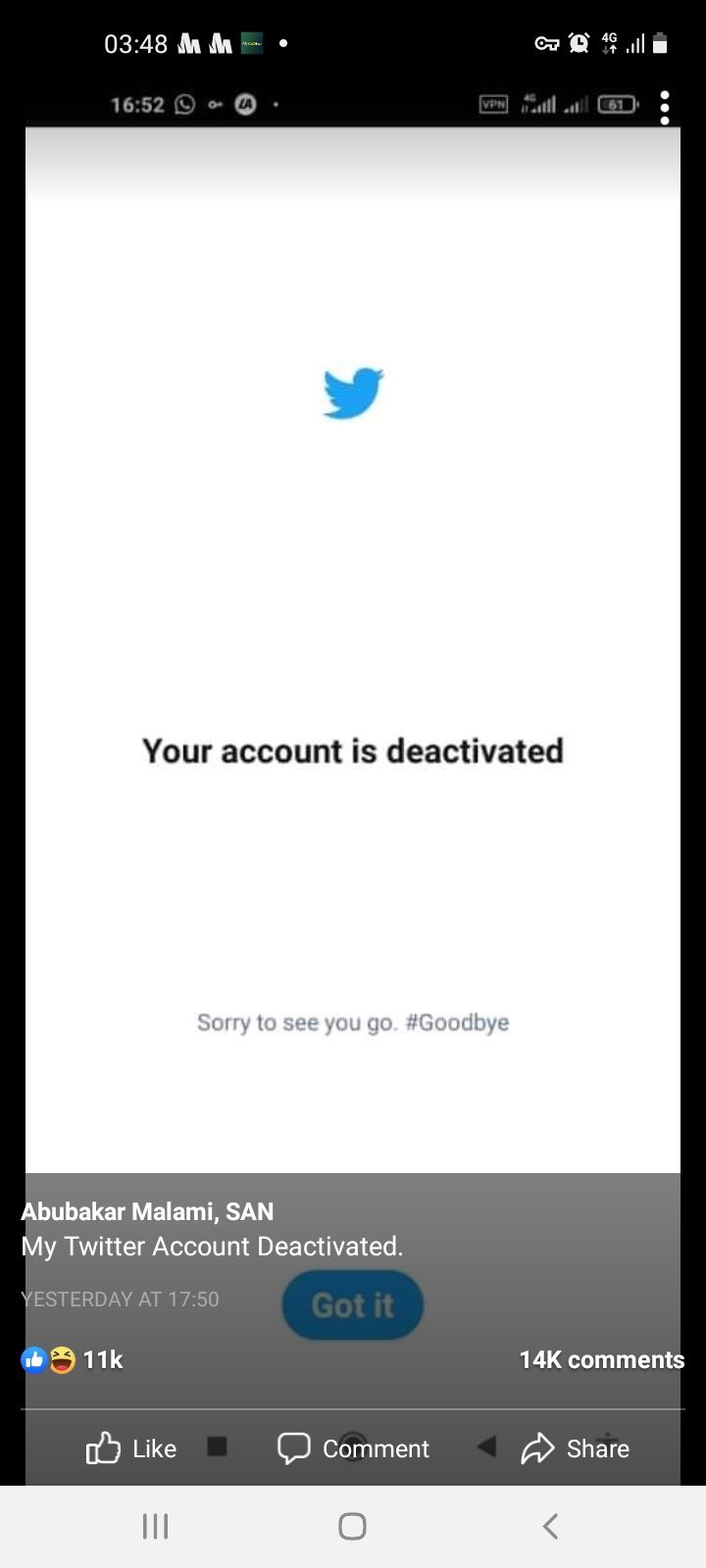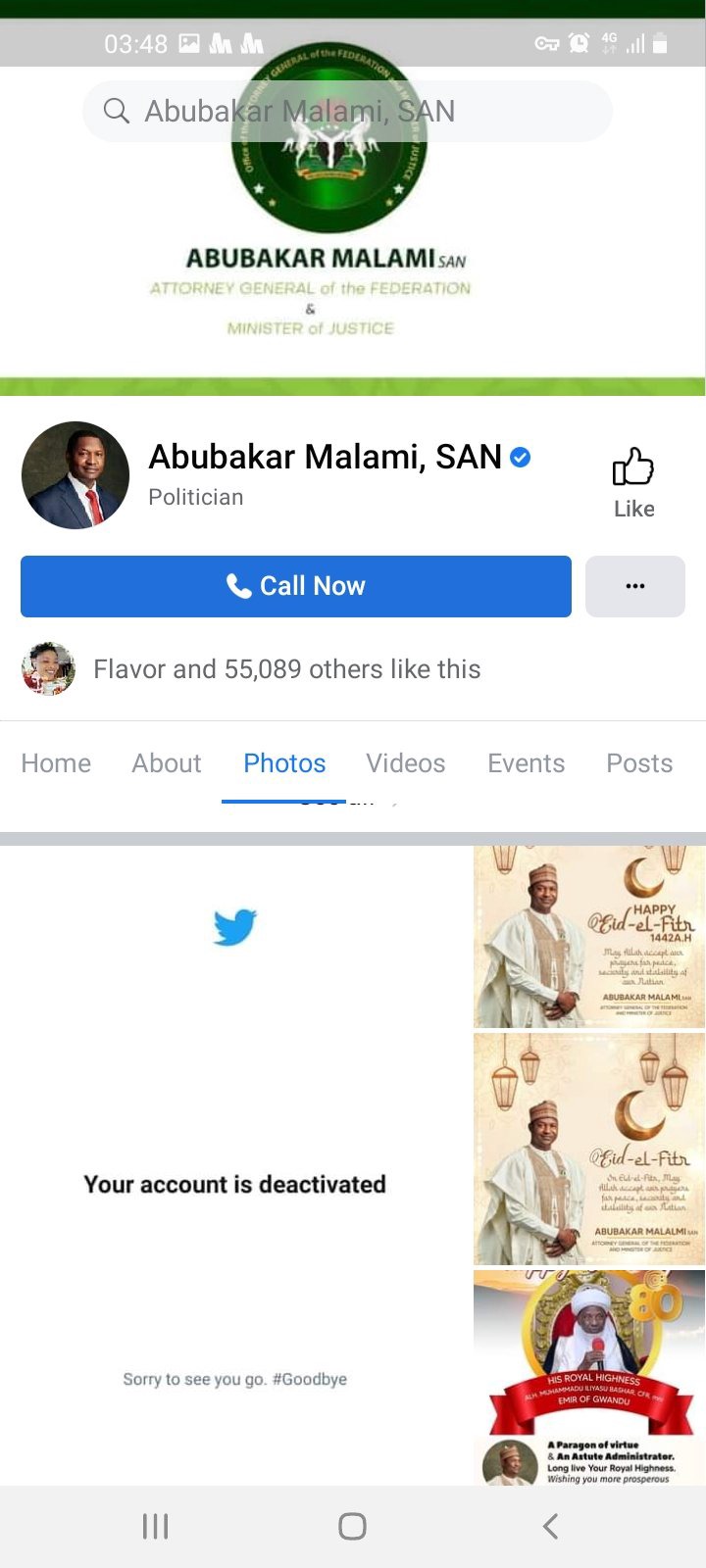 Malami deactivated his account to honour the federal government's issued directive regarding the suspension of Twitter platform in Nigeria.
Related: "You're a businessman doesn't make you heartless" – Rapper Ruggedman fearlessly tackles Adamu Garba over Twitter ban (watch video).
But we observed that the attorney general himself violated the Twitter suspension order by logging into the platform using a virtual private network (VPN) application which is said to be illegal in Nigeria.
We also observed from one of the screenshots Abubakar Malami shared that there is a logo at the top of his tab that appears to be those of LAToken, a Cryptocurrency trading application.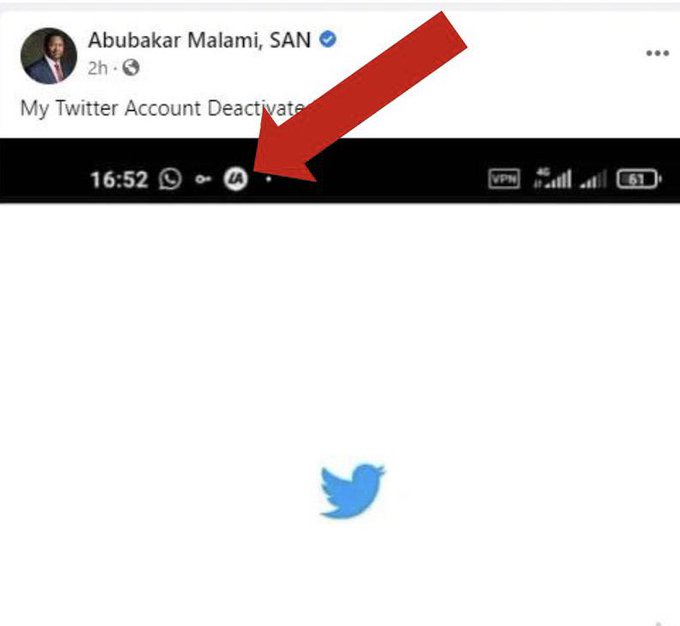 The use of Cryptocurrency is allegedly not approved in Nigeria according to reports. If that is so, then what is the app still doing on the attorney general's phone?
Latest posts by Law Blessing
(see all)