If you want to actually keep up a great conversation with your crush, then there are certain questions you must avoid asking her. This article will reveal 5 worst questions to ask a girl you like. We'll also tell you how to approach girls with one of the best questions you can ask a girl. Let's get to our items.
Do you always wear that much makeup?
Before you ask this, think hard. Do you really want to ask it in the first place? Most of the time, the worst questions to ask a girl you like are the questions you give a double take on and think twice about. If you're not too sure about it, it's better not to go for it. When you see a woman all made up and obviously has makeup on, sure, it's one of the signs a woman wants to be approached. But, don't approach her and then ask her this question. It can go off as insulting. That is definitely not how to get girls to like you.
The reason you shouldn't ask this question is because it seems like you're saying she's only pretty with makeup on. It can also say that you don't appreciate her taking the time to make herself up. Basically, it just shows that you have this negative view of makeup when it's Not something to be viewed negatively. A lot of guys think that women do their make up to 'fish' for men and to confuse or lie to them. That's not the case. They do it to feel good about themselves. Other reasons are just secondary.
When a guy has a crush on you, he always says these 10 words.
So, the next time you strike up a conversation with a nice lady, don't talk about her make-up unless you'll say how beautiful her make up is.
Is that what you're wearing?
This question is very much like the first one. Never ask a girl this one. With this question, you're implying that what she's wearing doesn't look flattering for her. Just a quick tip, gentlemen: Just don't comment on someone's physical appearance if it's not to compliment them.
You may just be innocently asking, but that's not how women, will see it. They'll think you think they look terrible, or that they made a wrong combination of clothes, or that you think they look fat. Their mind wanders into the many different possibilities, so I suggest that you play it safe and don't ask or comment on how they look. Of course, comments like we look stunning and the likes are welcome.
 How much do you weigh?
Unless you're a doctor, never ask a girl this question. Think about it, what would proceed this question if she actually answered it? It's just either going to be you not believing her answer or things getting awkward. So do you see my point? If you really want to know how to talk to your crush, then you shouldn't ask anything about their physical appearance that you know would make for an awkward conversation.
Remember that you're trying to spark a continuous conversation, and not make an awkward impression. Gentlemen, I'm sure you would feel awkward if someone kept asking or commenting about your physical appearance, so just opt not to do that to others too, especially women. You can maybe talk more about your crush's qualities and experiences.
Is it that time of the month?
I honestly wish we didn't have to go into detail with this, but here we are. Asking this question is honestly one of the unattractive things guys do. Women hate it with passion. Too often, men ask women this question. And it's one of the most insulting questions you can ask a woman. If you want to know how to make your crush like you, then I've got a tip: Don't even go near this question or topic.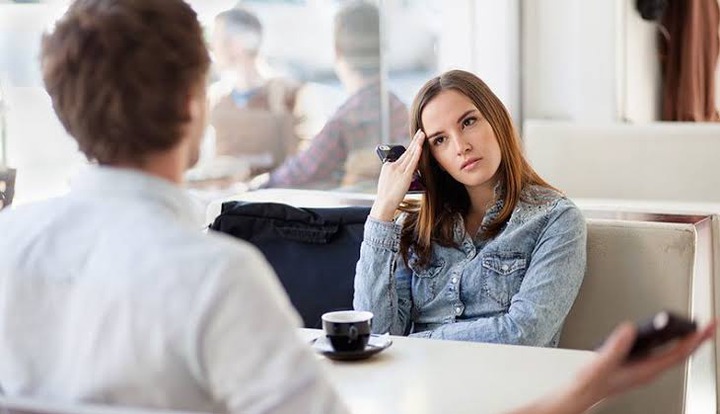 Yes, our hormones get all over the place when we're at that time of the month, but asking this when a woman is getting emotional is the most common way a guy invalidates her emotions. It's like you're saying that a woman's system makes their emotions, needs, and desires dense and unworthy. Just imagine if someone just dismissed your feelings. You wouldn't be very attracted to them, would you? Be a smart guy. Don't do anything that will make a woman think you're unattractive.
Why won't you talk to me?
So, you want to know how to ask a girl out? Well, don't force her to talk to you. Asking this question shows you have a weak strategy to get a girl you like. If you ask this question, it just means that she doesn't want to talk to you in the first place. Maybe you should focus on being a better guy to talk to instead of questioning a girl why she won't talk to you.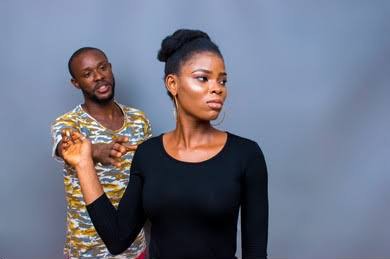 If you have to ask this question, maybe the problem is already with you. I can't imagine how much someone has annoyed a girl for them to ask this question. Get the hint. Focus on becoming a better man. Maybe even focus your attention somewhere else. Maybe this just ain't it.
And finally, we're here. As we have promised earlier, we're going to tell you the number one best question you should ask a girl if you really want to spark a great conversation with her. You now know the questions to avoid, and honestly speaking, there's a long list of good questions to ask a girl. However, there's one question that will make any woman really want to talk to you.
Visit Newsblenda.com for more updates.
The key here, gentlemen, is to ask your crush 'what's the most valuable thing in your life?' Any woman, and man, really, love talking about the things they love and value the most. So, if you ask this question, you're making your crush talk. You're putting her in the spotlight. When you make her feel like she's in the spotlight, she'll have more attraction for you. It's a trick on how to get girls to like you. You have to make them talk about themselves and the things they like. Ask this question, and you'll get so much information out of your crush.
How about you? Do you know other worst questions to ask a girl you like? Just drop those questions to ask, or rather, not ask, in the comments.