What each member of the Kardashians eat in a day
What exactly do the Kardashians eat in a day? It might not be what you think.
From hydrating smoothies to signature salads, these foods are synonymous with Keeping Up With The Kardashians reality stars diet. But did you know that the Kardashians also indulge in deep fried food and scrumptious desserts to satisfy their sweet cravings? Do you also know that the kardashians killer bods are a result of a well-balanced diet?
Let's find out some members of the Kardashians eat in a day.
Kim Kardashian: Love her or hate her, but there is no doubt that Kim is a true boss. So how does this savvy businesswoman and a mother of four maintain her curvaceous figure? According to Kim's trainer Melissa Alcantara, the socialite fuels her mornings with blueberry oatmeal pancakes. It gives her the necessary boost of energy needed for working out.
However lately Kim K has said goodbye to poultry and is favouring a plant-based menu on this diet for breakfast. The reality star enjoys millennial's favourite avocado toast accompanied with a seamoss smoothie for a morning snack. The entrepreneur goes for a hearty concoction, an acai bowl topped with mangoes, strawberries, blueberries, bananas and chia seeds. She continues her love of the veggies for lunch.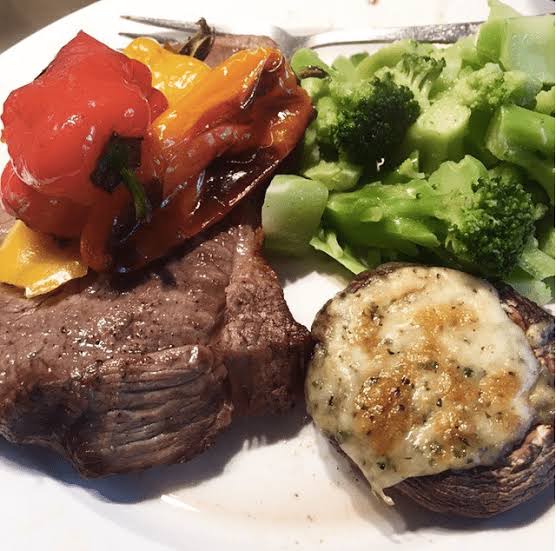 Kim K creates magic in the kitchen with a sweet potato hash dish topped with greens and sliced avocado. According to Kim's trainer, most nights, her client prefers simple dinners like veggies and roasted fish, but the socialite also enjoys her chef Marina Cunningham's vegan eggplant parmesan for lunch or dinner.
Mexican food is Kim K's favourite. She makes plant-based tacos for dinners and loves to snack on chips and guacamole. We can't forget about Kim's four adorable children North, Saint, Chicago and Psalm West who enjoy healthier alternatives to popular children's snacks such as cheddar bunnies instead of classic goldfish.
Khloe Kardashian: Throughout the day, the reality star fuels her body with seven mini meals. The morning begins with a protein shake consisting of whey protein water, almond butter and ice. She has a healthy breakfast of two eggs, a cup of fruit and a cup of oatmeal.
Khloe enjoys snacking, specifically between her meals. Her mid-morning snack includes fruits like an apple or a banana. For a mid-afternoon snack, she goes for nuts like almonds and some veggies preferably tomatoes and celery with a late afternoon snack of egg paired with more veggies.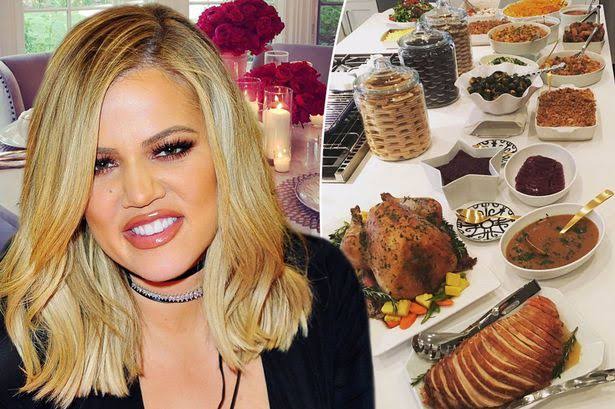 She typically goes for her favourite fish for dinner (arctic char salmon or black cod). According to her nutritionist Dr Philip Goglia, it's balanced out with at least eight ounces of salad and veggies. Khloe's nutritionist further added that a typical lunchtime meal includes veggies, chicken breast, salad with iron-rich beetroot or spinach.
Unfortunately, this socialite's diet has no room for indulgent desserts. For her, a piece of fruit will do. However, Khloe's nutritionist did reveal that she does take breaks to enjoy a slice of cake. Khloe also loves to bake bread with her daughter true Thompson a couple of times a week.
Kourtney Kardashian: Kourtney took to her website 'Poosh' to share her daily meal plan along with the complete recipes. She kick-starts her mornings with a cup of collagen vibes every day. Kourtney's other favourite breakfast drinks include an avocado smoothie made of honey and coconut milk and her go-to is a matcha latte. Once hydrated, she fuels her morning workouts with healthy fats like an avocado pudding.
She has a hearty breakfast of whole grain stovetop oatmeal while her three children Mason, Penelope and Reign have scrambled eggs with gluten-free waffles. Unlike Kim's plant-based diet, Kourtney prefers the keto diet. The socialite lunches are low carbs. Some days, she also favours a toasted turkey sandwich or a chef's salad, including lean turkey cheese, carrots, lettuce and sliced avocado.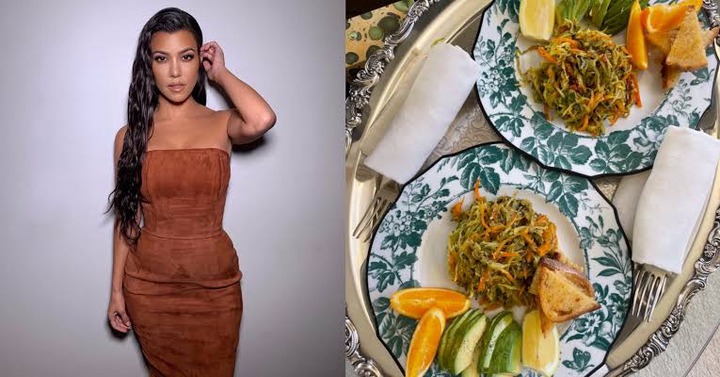 Kourtney also keeps it clean by making her own ginger or balsamic vinegar. Meanwhile, her children have a filling lunch of gluten-free rice with sliced turkey meat and hummus with celery and carrot. Kourtney enjoys nuts or some bone broth for a midday snack. She has a variety of afternoon snacks including fresh veggies, fruits, raw almonds and avocado hummus.
She enjoys broccoli or cauliflower rice paired with salmon or chicken for dinner. Some nights, her children are given steamed veggies and or lean protein, preferably fish and gluten-free pasta. Her Sunday dinners consist of turkey chili or vegetable soup with the leftovers stored in the fridge for the week.
Read: Four reasons why Rihanna could start up a family with ASAP Rocky.
Sunday mornings are spent bonding with her children as they collaborate to make pumpkin or banana pancakes together.
Kylie Jenner: Just like her sisters, Kylie also prioritizes hydration in the morning with a concoction of bone broth, lavender and lemon. She also drinks two big jars of bone broth throughout the day. On other mornings, she likes to go for freshly squeezed celery juice.
For lunch, Kylie can't eat the same thing every day. Her go-to lunch includes vegetables with lemon chicken. It seems like Kim's love for Mexican food has rubbed off on Kylie because the beauty queen loves tacos and has also confessed to Harper's Bazaar that during their shoot, she has eaten steak burritos enchiladas and rice.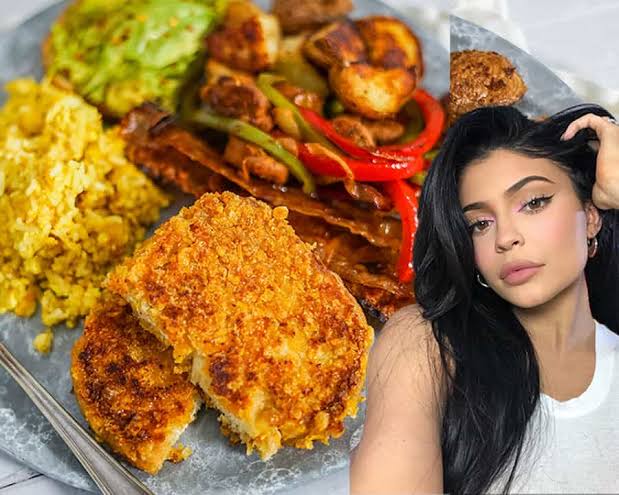 If there's one sister who knows how to throw down on junk food, it's Kylie. She loves cheesy goldfish, chili cheese fritos, and cheat meals. Kylie is not an exception when it comes to enjoying mornings with her daughter Stormi whose favorite food includes blueberries, turkey bacon, avocado and a bagel.
Believe it or not she dreams about bagels and gets angry when she doesn't get enough seaweed. Kylie's house is also peanut-free because Stormi is allergic to it.
Kendall Jenner: Just like her sisters, Kendall prioritizes hydration by drinking lots of water. She also kicks off her day with a cup of detox tea and continues to drink 12 cups of it all day. Kendall's trainer revealed that the model enjoys munching on almonds and drinking juice throughout the day.
Kendall is also a huge fan of junk food. Her favourites includes pizza, fried chicken and burgers. She is obsessed with frozen yoghurt and can take it twice a week. You'll find this supermodel eating lots of brown rice and grilled chicken before fashion week.
Kendall has low blood sugar which means her days are food filled. She meets her needs with her favourite snacks twix, chip and guac, Justin's peanut butter, hummus: and carrots.
Latest posts by Law Blessing
(see all)