As Rihanna and ASAP Rocky have settled down, we've also seen a number of clues that might indicate it is in fact family time for them. For starters, the whole internet seems to be burning down over this possible baby bump that Rihanna was spotting at the ceremony where she was honoured in Barbados.
Sources have shared that Rihanna has recently been keeping some strict house rules like no smoking or drinking inside the house which to be fair might just be how she keeps a clean house. But it could also be an indicator that Rihanna is either pregnant or trying to get pregnant and working to keep her house toxin-free for the sake of a future baby Fenty.
Could it be that the billionaire singer is finally ready to start up a family with ASAP Rocky? Consider these signs four reasons.
Long time lovers: In early 2020, it was pretty hard to find good news to share. That all changed when we started hearing reports of Rihanna and ASAP Rocky getting together after a decade of collaboration and chemistry. News of Rihanna's breakup with Hassan Jameel turned into rumors of Rihanna and ASAP Rocky dating. Thanks in part to a hotel suite they shared in NYC!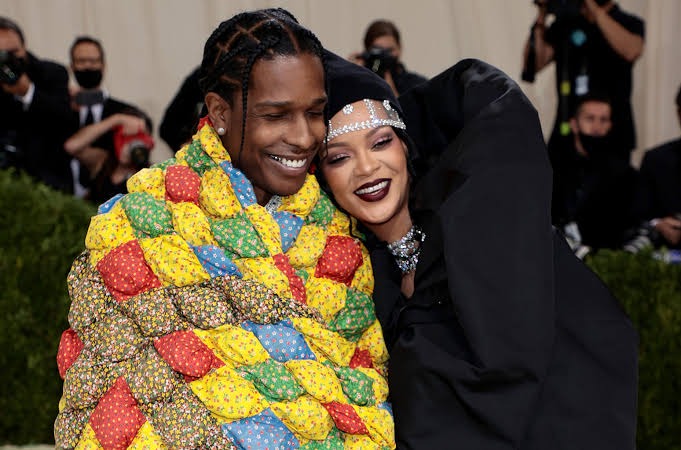 At the time, Rihanna was reluctant to put a label on it. Since then, they've gone public with their relationship, appearing together at events, traveling together and even having some PDA moments. After knowing each other for so long and dating for a while now, it looks like this pair is solid. After a source said that Rocky had been dropping hints about an impending engagement in the summer of 2021, family, friends and fans have all been waiting with bated breath for an announcement.
According to close friends, both ASAP Rocky and Rihanna have said that they really consider each other to be partners in life. So it makes sense that a formal engagement would be coming up next.
Perfect partners: After dating for a while, ASAP Rocky started sharing with the world how he really felt about Riri calling her the love of my life. Clearly, their relationship developed over the course of Covid. According to Rocky, the two rented a tour bus over the summer and did a road trip across America which helped to strengthen their bond.
After more than a year of building their relationship, the rapper publicly shared his feelings about our favourite bad girl and made sure the world knew just how much he loved her. It was in 2012 that Rihanna first brought ASAP Rocky into her professional world by bringing him in on a remix of one of her songs. That was the first partnership we saw from these two that made us notice their great chemistry. Since then, the two have collaborated in several businesses.
Read: Rihanna clears the air on her pregnancy rumors.
ASAP revealed that he really enjoys working with Rihanna. With this kind of partnership, we're thinking they might just be perfect partners in parenthood.
Barbadian treasures: The very event that sparked these pregnancy rumors was the one where Rihanna was being named a national hero of her home country, Barbados. She has long been an ambassador for the country's youth and is even celebrated on Rihanna day on February 22.
Because of her personal heritage, it makes sense that she would connect with someone who also has Barbadian ties and it just so happens that ASAP Rocky does so well. His dad who passed away in 2012 was from Barbados and had a big effect on the rapper including his sense of style.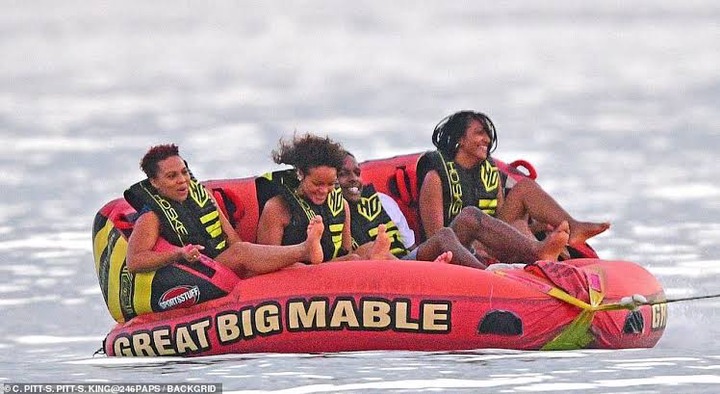 In addition to their ties to the country, Rihanna and ASAP Rocky have also spent time in Barbados together, enjoying a winter holiday there with Riri's family in 2020. They had a great holiday together, doing things like jet skiing, tubing and going on dates together. They were even spotted heading to a romantic sunset cruise on a catamaran.
Career highs: Rihanna has basically done all there is to do professionally speaking. Not that she might not have other goals in mind, but there's no doubt that her career is at an all-time high and seems to keep going up. From a majorly successful musical career to her Fenty Beauty line, she's a self-made billionaire.
We hear a lot from women that are career oriented, that they might have a hard time finding the right time to have a baby and grow their families. So we're just wondering if now could be that time for Riri. There's definitely no losing her fame and status at this point. We're keeping our fingers crossed that she's just as ready for motherhood as we are to see a Riri baby.
But we all know she and ASAP will make the sweetest team and would make wonderful parents together. So if she is pregnant now or will be soon, we are waiting for the day when we get to see this family grow.