Every child is a true miracle and each of them deserves a happy and healthy life. But some children have a difficult fate from birth. They are born with unique medical conditions for which doctors can find no explanation or experience strokes of fate that put them to the test from an early age.
This article will introduce you to a few of these children and show you 7 real children who are walking medical miracles. Included are children who have realized their dreams despite a severe stroke of fate, but also children who pose unsolvable riddles to medical professionals.
Brooke Greenberg (The girl who never got older)
Brooke was stuck in the body of a 9-month-old child for her entire life, making her the world's only case of a syndrome that doctors call Syndrome X. Yet Brooke initially appeared to be a normal girl. She was extremely small at birth in 1993, but doctors and her parents initially thought nothing about it. In the following months, however, Brooke developed very slowly and her development stopped completely at some point.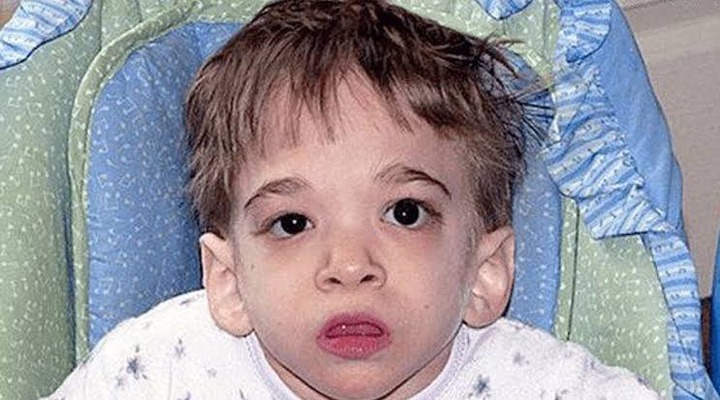 In addition, there were several stomach ulcers that had to be treated and even a brain tumor that miraculously dissolved by itself. But Brooke never aged in the process. Instead, even at the age of 20, she still had her baby teeth. She was just 67 centimeters tall and weighed 7.4 kilograms. Her mental development was on par with an eleven-month-old baby, and scientists thought she was an absolute fountain of youth. They even had hopes of finding a cure for human aging.
In 2013, however, Brooke closed her eyes forever after contracting a lung disease. To this day, scientists have no explanation for her condition.
Isla Kilpatrick-Screaton
While Brooke Greenberg apparently never grew older, just the opposite is a sad reality for little Isla Kilpatrick-Screaton from Leicester, in England. The 4-year-old suffers from Mandibulo Acral Dysplasia, an extremely rare condition that causes cells to age rapidly. That's why it's also called "Benjamin Button disease." The disease causes her major organs, including her kidneys as well as her heart, to age prematurely, making her look much older than she actually is.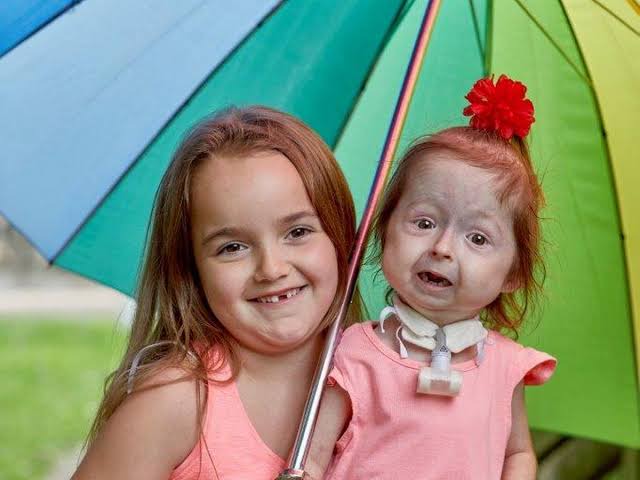 In addition, she is not yet able to speak and breathing is also very difficult for her. Little Isla's disease is so rare that she is currently the only patient in the world. It is uncertain what the future holds for Isla. But her parents do everything to make the little girl happy and to create as many happy moments as possible. And that's not all: Isla even had a TikTok channel during the lockdown and was already a minor star there with 2.3 million views.
Taylor Hale
Taylor from the USA, is often referred to as the "girl who cheated death." But why does she bear this name? In the summer of 2011, just two weeks into her high school years, Taylor suffered a severe brain injury. She was goofing around with her friends, took a hard fall and hit her head on the ground. The 14-year-old was immediately hospitalised and fell into a coma. For a week, the parents feared for their daughter's life when she suddenly suffered a severe brain hemorrhage.
The doctors had lost all hope and told the parents that they were going to turn off the life-saving machines. But shortly after the machines were actually turned off, the miracle occurred: Taylor suddenly began to breathe on her own and her brain activity also increased again. The young girl even eventually came out of her coma and fought her way back to life. She learned to walk and talk again and even graduated from high school at 17!
Related: 8 celebrity baby names that are weird and barely legal.
To this day, there is no medical explanation for her sudden recovery, which truly makes Taylor Hale a walking medical miracle. One thing didn't come back, though: the teenager has suffered from amnesia since her accident and can't remember anything that happened before her 14th birthday.
Ever Audette
It is not uncommon for parents to suffer from chronic sleep deprivation after the birth of a child. But Robin Audette and Kirk Hisko from Canada have been hit particularly hard. Their daughter Ever sleeps only one hour a day! For the other 23 hours, she's awake, happily bouncing around in her bed and demanding her parents' full attention. But the little girl doesn't have superhero forces that give her endless power. Instead, she suffers from the so-called Angelman syndrome, an extremely rare disorder that affects a maximum of 20,000 people worldwide.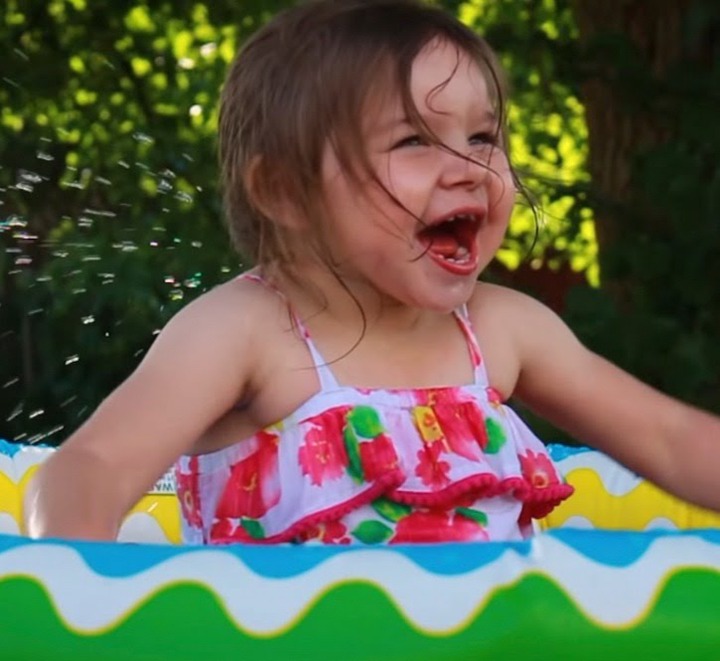 One of the main symptoms of Angelman syndrome is the ability to function on minimal sleep. In addition, there is frequent and uncontrolled laughter, poor concentration, and hyperactivity. Affected children suffer from mental and physical developmental disorders that prevent the development of speech and can lead to balance problems. Ever also learned to walk very late and still cannot speak. Despite this, she is an extremely happy child and her parents have also slowly adjusted to the situation. They sleep in shifts every day so that everyone gets at least a little sleep.
Virsaviya Borun
Virsaviya from Florida is also considered a medical miracle, because when her heart beats, everyone can see it. The now 12-year-old was born with the so-called Cantrell syndrome, which can be responsible for various malformations. In Virsaviya's case, the syndrome is responsible for the heart beating outside her chest and covered only by a thin layer of skin. The young girl was originally born in Russia, and doctors gave her mother little hope that she would survive the next few days. But Virsaviya showed a real will to live and fought.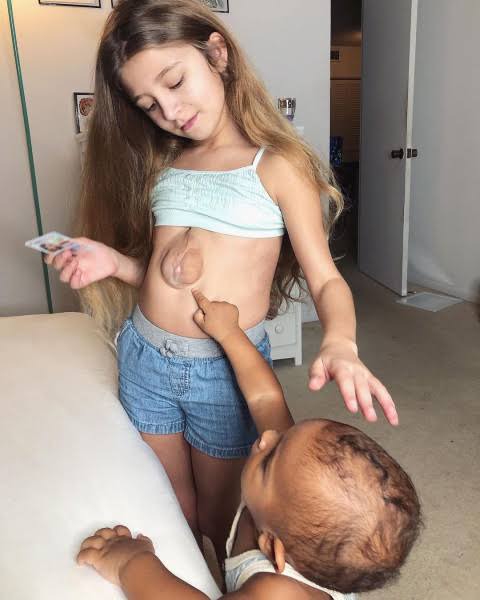 Today, she homes with her family in the U.S. and lives a happy and content life despite her impairment. She goes dancing, romps with her little brother and dreams of one day becoming a pop star. Nevertheless, she knows that any physical exertion or a fall could be life-threatening for the student. Her only hope is a complicated surgery to place Virsaviya's heart in her chest. Although this surgery is not only expensive but also dangerous, the 12-year-old will have to take this step one day.
Jaxon Buell
The little boy was born in 2014 in the US state of Florida and even his birth was an absolute sensation. Jaxon was born with micro-hydranencephaly, an extremely rare disorder of the central nervous system in which parts of the brain are missing. In Jaxon's case, the condition was so severe that just 20 percent of his brain was present and a large portion of his skull was missing.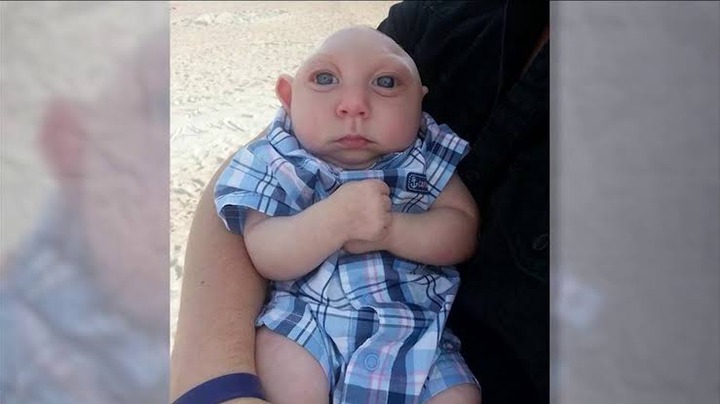 His parents knew before he was born that their son would not be born healthy, but for them, ending the pregnancy prematurely was not an option. Instead, they wanted their son to live – And Jaxon proved to the doctors and the whole world that he wanted to live too! Although the doctors expected him to live only a few days, he even learned to crawl and eat on his own. He went swimming and was a happy boy. His parents eventually started a Foundation to help other parents in similar situations. They had hope for a long and happy life for their son.
Visit Newsblenda.com for more updates.
Unfortunately, Jaxon's condition suddenly deteriorated and in 2020 his parents announced that the little boy had peacefully fallen asleep in his father's arms. He lived to be 5 years old, but his will to live was, and is, an absolute inspiration to many people.
Shiloh Pepin
Shiloh was born with the rare disease "sirenomelia," the so-called mermaid syndrome. In this very rare malformation, the legs are fused together from the pelvis downwards, giving the affected person the appearance of a mermaid. At the same time, many internal organs are also affected by the syndrome or are missing entirely, and children born with this malformation very rarely survive.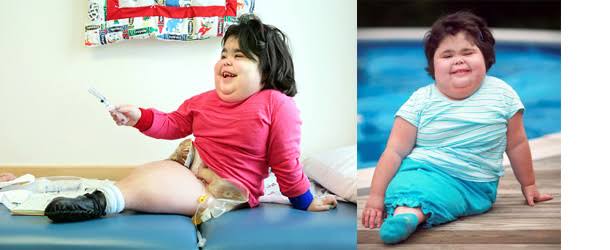 Even at Shiloh's birth, doctors explained that the little girl would probably not live more than a few days. For not only were her legs fused together. She also had no bowels, no bladder and no sex organs. She also had only one kidney, which was not fully functional. A separation of the legs was therefore not possible, but Shiloh Pepin wanted to live despite all circumstances! She showed incredible courage to live, went to school, had many friends and proudly called herself a "mermaid". She even went to dance classes and had many plans for the future.
Unfortunately, these were not to come true, because Shiloh fell ill with pneumonia at the age of 10. In 2009, she closed her eyes forever. Besides her, only four other people with the syndrome are known to have survived infancy worldwide.