The AFCON is easily one of the most interesting tournaments in the world. And if you are not following this current edition, then you are really missing out. The tournament gives us the best drama, the best highlights, and frankly, the best players. Already, we get to see players like Salah, Mane, Edouard Mendy, Mahrez, Hakimi, Kessie, Ndidi, Haller, and many more superstars at the AFCON. But did you know that there are even more superstars who could very well have featured? Well, this article will show you 10 absolute superstars that could have played in the Africa Cup of Nations.
David Alaba
Alaba may have been born in Austria, but he is still very much Nigerian, and could have played for the Super Eagles if he wanted to. His parents are from the Yoruba land in Nigeria, and the defender's middle name and last name "Olatokunko Alaba" are reflective of that. But the Real Madrid man pledged allegiance to the Austria national team way back in 2009, and even now currently captains them, so you can say that that ship has long sailed.
Bukayo Saka
Saka, just like Alaba, is from Yoruba land in Nigeria and his names are very Yoruba. But he was born in England, though, and until 2020, there was a bit of suspense about whether the youngster was going to opt to play for his country of birth or go to represent his parent's country.
Very interestingly, Saka got his first call up to the England national team on the 1st of October, the day Nigeria celebrates their independence from England. But wouldn't it have been just nice to see Saka don that really beautiful jersey of the Super Eagles?
Alphonso Davies
While Saka could have played for 1 country at the AFCON, Alphonso Davies is another youngster who could have represented 2 different African countries. The Bayern left back was born in Ghana to Liberian parents. And that means that he was eligible to play for any of the two West African countries. In fact, Davies didn't even become a Canadian citizen until June 2017. But then, that same month, he made his debut appearance for the Canada national team. Alphonso Davies is not the only Bayern player who could have featured at the AFCON, though. Can you guess who else in the Bayern Munich lineup could have featured for an African national team?
Serge Gnabry
Gnabry is another Bayern Munich star who could have played the AFCON. He was born in Germany to a German mother and an Ivorian father, so he could have represented The Elephants at the AFCON had he not chosen to play for Germany.
Jamal Musiala
Musiala is yet another person on our list who was eligible to play for up to 3 different countries. He was born in Germany to a German mother and a British-Nigerian father. So, apart from Germany, which he currently represents at the senior level, he could actually have opted to play for the Three Lions or the Super Eagles. Sadly for Nigerians, it didn't seem like Nigeria was anywhere near his radar.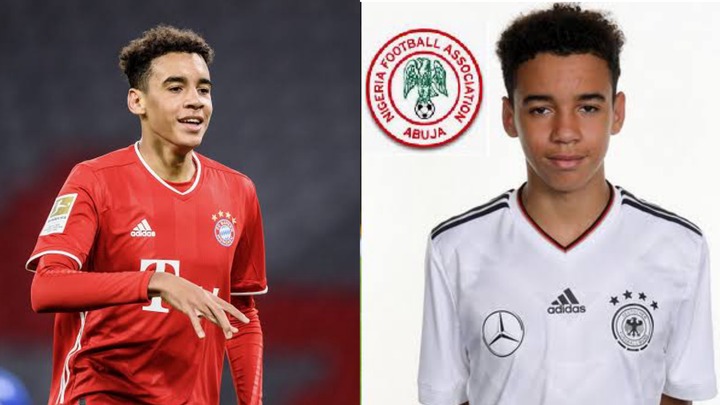 Before he decided to play for Germany last year, the heated debate was whether he was going to play for England or Germany. He, in fact, had already represented both countries at the youth level prior to that time.
Leroy Sane
Leroy could have been teaming up with Sadio Mane in the Senegal national team at the AFCON. Of course, finding out Sane has Senegalese roots sort of makes sense because his name sounds a lot like Mane, and it had us wondering. In fact, did you know that Leroy's father, Souleymane Sane, was a footballer himself and even represented the Senegal national team? Leroy, however, decided not to follow in his father's footsteps and opted to play for his mother's country instead.
Antonio Rudiger
Rudiger, who is heavily linked to a move to Bayern Munich in the summer, is a proud Sierra Leonean. He was born in Berlin, but his mother is Sierra Leonean and he never forgets his African roots. In fact, after Sierra Leone's impressive result against AFCON defending champions, Algeria, in their first game of the ongoing tournament, Rudiger posted a picture of himself holding up a Sierra Leone flag with the caption "proud of the boys."
Related: Meet Salima Mukansanga, first woman to officiate an AFCON game.
The Chelsea defender also does a lot for his second home. He recently just talked about launching a foundation in the West African country. You know what? He announced on Twitter that he is currently there to take a break for a couple of days. It would have been so nice to see the big man represent the country he so obviously loves and is proud of at the AFCON.
Ngolo Kante
Rudiger's superstar teammate, Ngolo Kante, could also have featured at the AFCON. Although the world cup winner was born in Paris, both his parents are from Mali. So, until he made an appearance for Les Bleus in 2016, he was eligible to play for the West African side.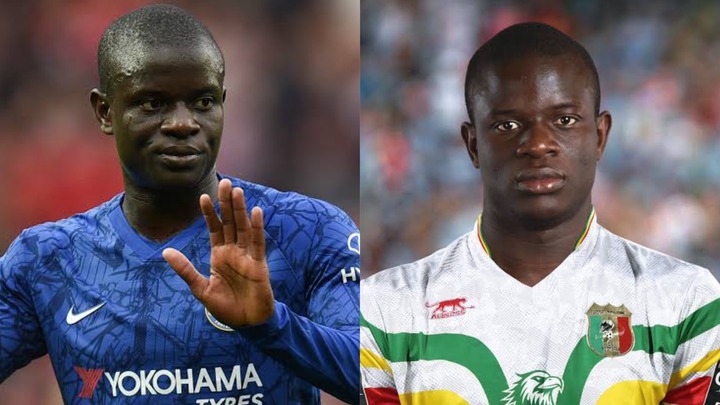 Yes, we know that the AFCON has featured some of the best midfielders in the world, but just imagine Ngolo Kante tearing things up at the Cup of Nations. Mali would have been extremely lucky to have him alongside Yves Bissouma at the heart of midfield.
Karim Benzema
The 4-time UEFA Champions League winner could have played at the AFCON. Benzema was born to French parents of Algerian descent. His grandfather was born and grew up in Algeria. So, he was more than eligible to feature in the AFCON for Algeria alongside Man City's Riyad Mahrez. What an attacking duo that would have been. Would Benzema's presence in that team have saved the defending champions from the disgraceful exit in the group stage of the 2022 tournament? What do you think?
Kylian Mbappe
Believe it or not, before 2017, the football's crown prince could have played at the AFCON for not one but 2 different African countries. Kylian's dad is Cameroonian while his mother is Algerian, so he could have chosen any of the 2 African giants to play for. But as we all know, he opted for France, his country of birth, and well, he must be happy with his decision as he went on to win the World Cup in his very first outing with Les Bleus.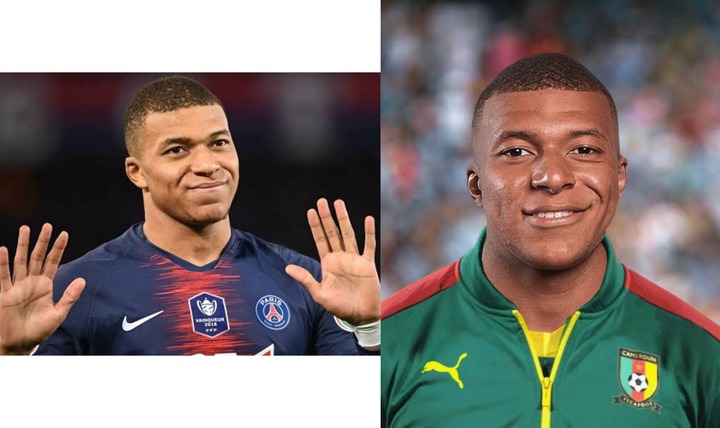 In this article, we mentioned names like Sane, Gnabry, Saka, and of course, Benzema, and Mbappe. If all these proven superstar goal scorers had opted to represent their African countries at the AFCON, which would you put your money on to surely win the AFCON Golden Boot? As you make your pick in the comments, remember that players like Mo Salah and Sadio Mane, who are both Premier League Golden Boot winners, have never come close to being the top scorer at the Cup of Nations. The AFCON truly is different.