If you thought that a height of 2.58 meters or a marathon time of two hours and one minute were spectacular records, then you haven't seen these records yet. This article will present you with 8 unbelievable world records that people have actually set. It will show you not only unique artistic and physical feats that will probably never be repeated, but also spectacular records in roller coaster riding or computer gaming. Let's begin with a record that really takes your breath away.
Adam Lopez
In 2008, musician Adam Lopez sang the highest note ever uttered by a human being. It was a C-sharp that was not only so high that it could not be reproduced even by a piano with 88 keys, but was even almost inaudible. To make sure the record lasts forever, Lopez increasingly approached the range that can no longer be perceived by the human ear.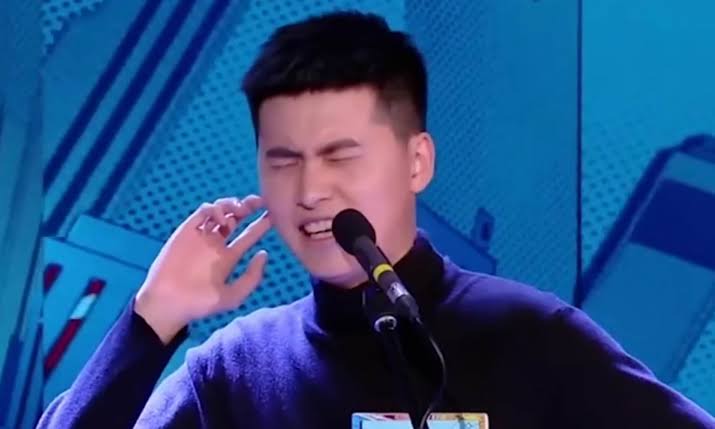 Harry Potter Fans
In 2020, some fans recreated the entire third part of one of the most elaborate film series of all time as a flipbook: that is Harry Potter. The entire fourth part of the series was converted into a flipbook. But it must be mentioned that the images were only printed out and not drawn by the fans themselves. But one Harry Potter fan went even further – this fan painted an entire scene from Harry Potter and the Chamber of Secrets in a 712-hour painting marathon.
In the end, he created 1,924 pictures, which he combined into the largest Harry Potter flipbook of all time. This record is not only extremely unique, but also incredibly elaborate, as the painter painted every last detail from the movie scene onto each of the 1,924 pictures.
Minecraft
Two Minecraft fans fascinated the entire world of computer games in 2014 with a record that caught attention. It's probably the largest number of blocks ever used in Minecraft: namely, four billion. For several years, the two Danish Minecraft fans had set themselves the goal of recreating their entire home country in the game. They not only tried to faithfully recreate every street, village and town in Denmark, but also to make everything look as realistic as possible.
What sounds to many not only like an incredible effort, which ultimately consumed a terabyte of memory, is in reality, a sad ending. After the world had marveled at the mammoth project, the two players also granted other gamers access to their world. They then took advantage of their opportunity and blew up almost the entire map, leaving behind a field of devastation. Nevertheless, the two Danes will keep the record for the first completely rebuilt country in a video game forever.
Queen Elizabeth
English monarch Queen Elizabeth holds a record that will probably not be broken any time soon: she is the longest reigning head of state who is still alive. Queen Elisabeth has been in office since February 6, 1952, and has therefore been the head of one of the most powerful nations in the world for almost 70 years now.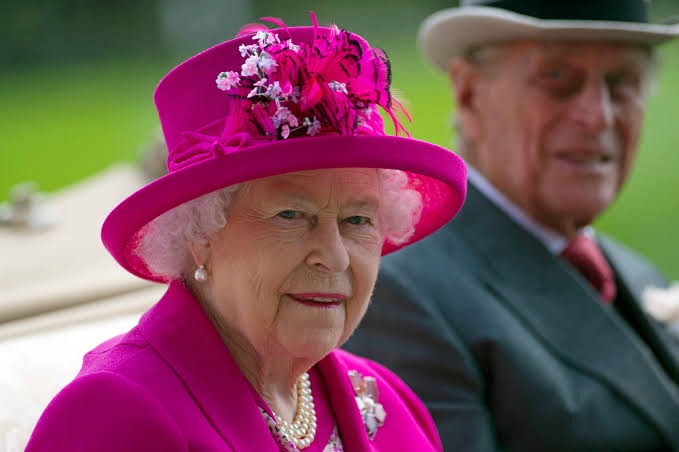 She also ranks seventh in the perpetual record list, just six years behind Grand Duke Charles Frederick of Baden, who ruled several duchies in the Holy Roman Empire for a total of 73 years.
Slackline Surfing
While most people think of slacklining as a nice activity in the park without much risk, what the slackliners Samuel Volery, Friedi Kühne and Dany Schmidt did in Monaco in 2016 is simply sick. Namely, instead of merely balancing from one end to the other, they stretched three slacklines several hundred meters above the ground and began goading each other with increasingly dangerous wobbly movements. In the process, they not only created incredible images that make you nervous just watching them, but also set a record in slackline surfing – that is, a variation of slacklining where you intentionally make the slackline wobble. That is an extremely difficult thing to do.
Richard Rodriguez
The American roller coaster fan chose a very special place in 2003 (the German Holiday Park in North Rhine-Westphalia) to set an incredible record. At that time, the two roller coasters Expedition G-Force and Superwirbel were located there, which Rodriguez chose to set a truly dizzying record. He wanted to ride these two coasters for seven weeks in a row in order to break the record for the longest roller coaster ride in the world.
Read: 7 people with extra body parts that are real.
In order to make the record even more exciting and extreme, he deliberately did not choose a boring children's ride, which are not only more than 50 meters high, but also include several overturns. During the seven record-breaking weeks, he was then only allowed to leave the wagon for 15 minutes every eight hours and was even forced to sleep at night while the ride was in full swing. While many people get sick just looking at such coasters, Rodriguez managed to do the unbelievable in the end, spending almost over 800 hours on the two mega-coasters.
Corey "Thunder" Law
Many initially thought that this particular record was faked. Fortunately, the Guinness Book of World Records verified it as real in 2014, which makes the feat that was set almost more incredible. It's about show basketball player Corey "Thunder" Law, who has been touring the world with the Harlem Globetrotters for many years, astonishing the masses with sensational trick shots, spectacular jumps and daring stunts. Law reached the pinnacle of his creativity in 2014 when he set an outstanding record: namely, the longest backward basket toss of all time.
To accomplish this, he had to backhand a basketball from more than 22 feet away. While most pros can't even throw forward that far, Law managed the impossible after just a few tries.
Peter Colat
Athlete Peter Colat broke the world record for holding his breath in a violent way in 2011. Colat, who was already famous before this attempt for extreme dives and life-threatening actions in the water, held his breath for an incredible 21 minutes and 33 seconds that year.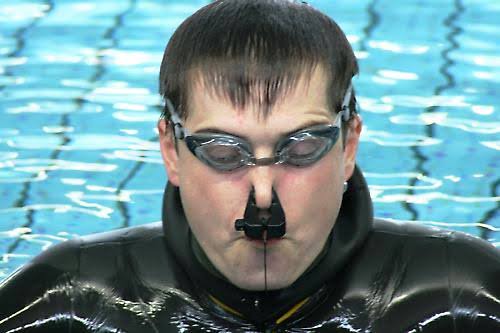 What is actually an impossibility for humans and is normally only achieved by whales, looked easy enough for Peter Cola. Nevertheless, such an attempt is absolutely life-threatening and should only be performed by highly trained professionals.