The lengths actors will go to just to fit into a specific role perfectly are unimaginable especially when it comes to changing their physical bodies. These a-listers endure months of intense training and strict diet plans in order to drastically change how they look for just a few short months.
The celebs we'll be discussing in this article are just a few of the most mind-boggling weight gain transformations that have happened in Hollywood.
Anne Hathaway (The Last thing he Wanted): 
When she landed the role of Elena McMahon in the Netflix film 'The Last Thing He Wanted,' Anne Hathaway packed on 20 pounds, but she gained quite a headache too. Sadly, this wasn't something she could just cure with an aspirin. She had to clap back at online trolls who body shamed her, for gaining so much weight in such a short amount of time.
Being the classy actress that she is, Anne took the high road and simply told her shamers that she was happy with her body. In the recent years, the gorgeous actress has opened up about her relationship with her body saying, "bodies change, bodies grow, bodies shrink. It's all love."
Emma Stone (Battle of the Sexes): 
Battle of the Sexes wasn't the only battle Emma participated in while portraying her character Kim. For the role she had to gain 15 pounds of muscle weight in just three months before making her way on set. That means she had to get herself on a strict training routine that involved weightlifting and 300 pound hip thrusts.
She also had to introduce two very high calorie protein shakes to her diet every day. By the time she stepped onto the set, she was lifting 185 pounds with no problems. Her trainer Jason Walsh said she took it seriously and wanted to do the story justice.
Josh Hutcherson (The Hunger Games): 
Josh Hutcherson was just 15 pounds shy from being 'The Hunger Games' filmmaker's perfect Peeta Mellark. Josh being the dedicated actor he is went on a high protein low carb diet and hit the gym for some weight training with an ex-navy trainer.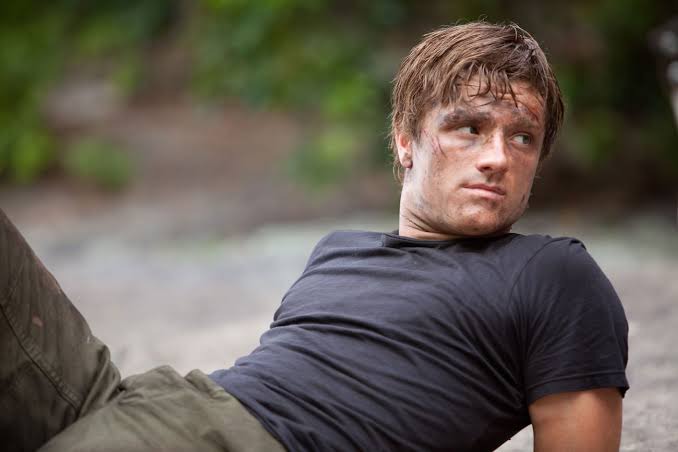 While a lot of people may have been bothered by the lifestyle change, Josh was nothing but happy about it. For him, it was cool to go through that sort of physical transformation.
Zac Efron (Baywatch): 
Zac Efron has always been pretty fit but his role on Baywatch required him to put on muscle weight like we've never seen him do before. Long gone are his basketball and Troy Bolton days. He was put on a super strict organic diet that even told him which hours of the day he was allowed to eat.
As for exercise, he mainly practiced heavy lifting and stabilization exercises. But zack wants to make sure that everyone knows his body in Baywatch was super unrealistic for guys. He said it was unrealistic for people to think that is the best way to be, instead he encouraged everyone to be like be their size.
Jennifer Lawrence (Silver Lining Playbook): 
JLaw was more than happy to gain some weight for her role as Tiffany in 'Silver Linings Playbook' and when asked by the director, she said she'd get on it right away.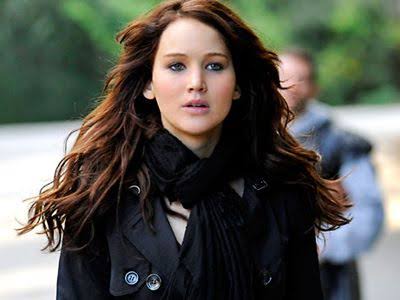 While she managed to succeed in the end, all the dancing required by her character made it a huge challenge. Eventually she had to slow down the dancing and focus more on consuming extra calories.
David Harbour (Stranger Things): 
Your favourite sheriff was not allowed to lose his dad bod for 'Stranger Things.' David Harbour got into serious shape when he starred in his Hellboy film, but once it was time to return to the stranger things set as Jim Hopper, the creators needed him to pack on the pounds and david thought that there was no better way to do that than by eating plenty of donuts.
KJ Apa (Riverdale): 
KJ Apa made a huge commitment when he joined the Riverdale cast as Archie. Archie is arguably the fittest and most active character which means KJ Appa hasn't once stopped training to be able to keep up with the script.
Read: The true story of the girl who lost her kidney to save Selena Gomez's life.
To initially gain muscle weight and stay in shape, KJ was forced to take on intense strength training and abs workout every single day. Apparently, the training aspect is pretty brutal especially because he's expected to be at his best almost 365 days a year.
Chris Pratt (Parks and Recreation): 
While Chris Pratt was filming his comedy series Parks and Recreation, he would always joke about gaining weight and putting on his dad bod until the show runners actually asked him to do just that.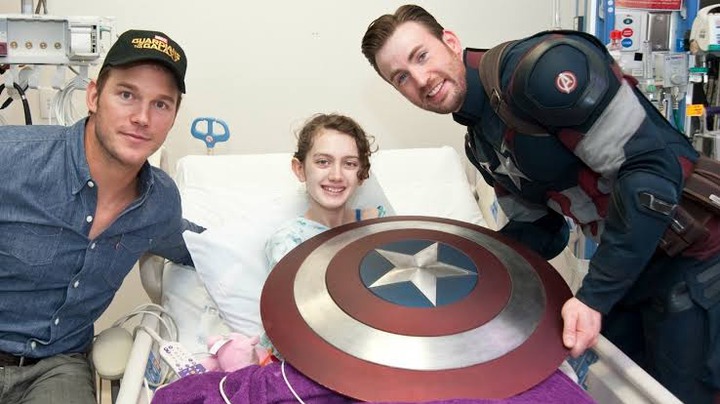 He gained over 40 pounds while filming and said there was an ongoing set joke where they would bet on how much he could eat to gain weight. However, this made his transformation into 'Star-Lord' and 'Guardians of the Galaxy' a little more difficult.
Tom Hopper (The Umbrella Academy): 
The Umbrella Academy show runners wanted to make sure that Tom Hopper got as close as possible to Luther's half gorilla body. That meant Tom had to gain 20 pounds of muscle before they added on the prosthetics to top him off.
What makes this so impressive is that Tom did it all himself, from the research to the actual diet changes and workout plan. He added in intense weight training and completely cut out any junk from his lifestyle.
Chris Evans (Captain America): 
Chris Evans wasn't always the bulky Captain America we know. Although he wasn't as small as Steve Rogers was, he was very lean. This meant he had to majorly bulk up for his role in the MCU. Like many others, he did it through changing his diet and exercise plan.
He described working out his muscles as destroying them and even took some difficult gymnastics classes. Chris Evans wasn't the only Chris or MCU actor who had to bulk up with muscle weight. His co-star Chris Hemsworth went through a similar process when preparing for Thor.