Davido Declares Himself And Wizkid GOAT Of Nigerian Music
Fans of popular Nigerian artists Davido and Wizkid has always engaged in a heated argument about the one who is greater than the other and it is as expected. The duo are just like Messi and Ronaldo of the Nigerian music industry.
Davido however, might have settled that debate himself with his recent declaration on social media. The 27-year-old singer shared a picture of himself and fellow singer Wizkid on his official page.
In the photo, Davido was seen putting on traditional wear called agbada with a cap on his head while Wizkid was as wearing a traditional outfit too. One could spot stains of white chalk on their faces.
The caption of the photo was more captivating than the picture though. Check out below: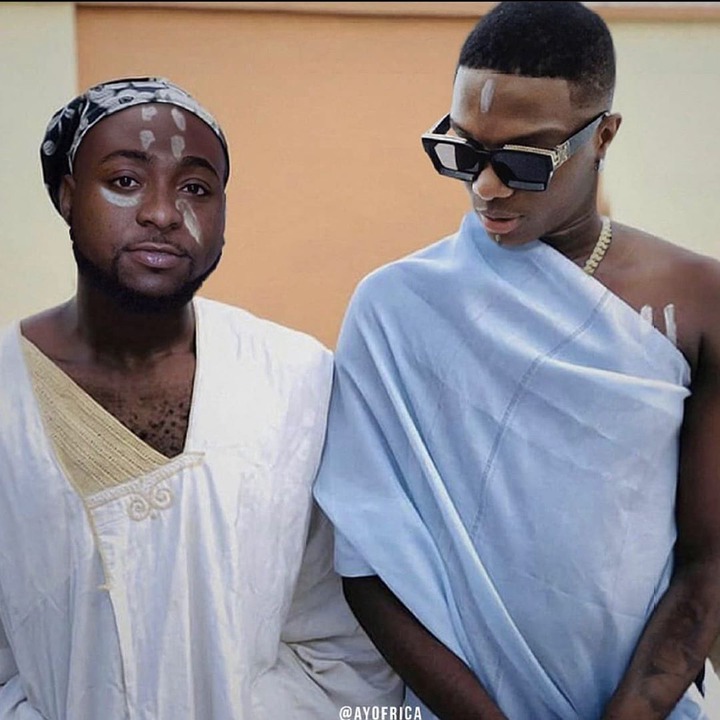 "The 2 greatest of all time ! No" was just a fitting caption from Davido.
As expected, the post generated a conversation on the micro-blogging platform. While some hailed his statement, others think that one has to go for the other.
Personally, I think the duo are both talented with different personalities. It will be unfair to compare them based on music alone. They both have hit songs, they've both won awards. It would be best to view them as the greatest of their generation.