There are people in life who just can't get along with each other, even if they try to make it work, they are just incompatible. It also happens with famous people today.
Popular American singer Rihanna and KUWTK star Kendall Jenner doesn't seem to be the best of friends. But why?
This article will explore some possible reasons why the famous pop queen cannot stand the Instagram model and the Kardashian family in general.
The feud began in 2012 when Kendall Jenner was excitedly anticipating to see Rihanna's performance in Los Angeles. Hours before the concert, the Instagram model wrote on twitter: "if Rihanna doesn't perform complicated tomorrow, I am going to be very upset." Rihanna gave a short but clear response: "well, don't come." That was quite harsh!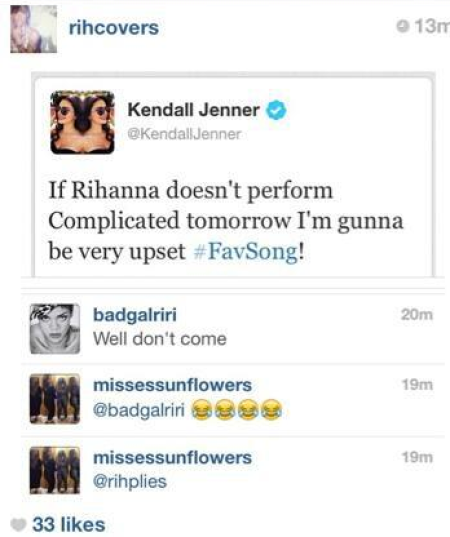 The next incident happened in 2015 when Rihanna canceled her Victoria's Secret fashion week performance because of Kendall Jenner.
Read: 6 reasons why Nigerian Afrobeat is getting global recognition.
It was reported that model Jordan Dunn who has walked the Victoria's Secret fashion show for three years was replaced in short notice by Kendall Jenner. Insiders speculate that rihanna dropped out of the fashion week show because she did not appreciate how her best friend Jordan Dunn was treated.
Jordan wrote on twitter: "feeling so much better…now that rihanna isn't doing it also."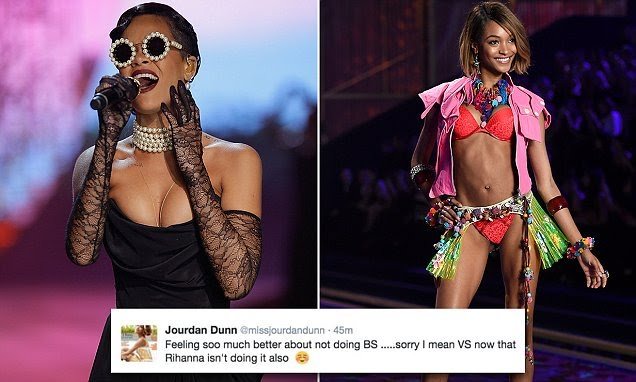 But this did not stop Kendall from talking about Rihanna. Bad girl Riri however kept ignoring her and was not giving her any attention.
In one tweet Kendall said that she would like to set up Rihanna with actor Brad Pitt, but Rihanna didn't respond to that tweet. Another time, Kendall talked about Rihanna's jewelry on Instagram, still no acknowledgement from Rihanna.
Better not pity Kendall as she is doing amazing for herself career-wise. She's allegedly the highest paid model in the industry with a net worth within the range of $45 million.
However, the conflict does not stop here, fans also accused Kendall's sister Kylie of throwing shades at Rihanna by constantly copying her. The two business women are in the same industry, Rihanna with her beauty line Fenty Beauty and Kylie with her company Kylie Cosmetics.
Rihanna's fans accused Kylie of outrightly stealing her product because she added 30 new concealer shades to her brand after Riri announced to sell 40 different concealer shades on Fenty Beauty in 2019. Kylie posted this beautiful mirror selfie in a 695 leopard print cat suit by Laquin Smith to promote her makeup line, she looks stunning but people slowly recognized that rihanna wore the outfit before.
Rihanna's fans were furious at the Kardashian for copying their idol.
Related: 6 popular artists that dumped secular music to become evangelists.
Meanwhile, Kylie is not the only Kardashian that people accused of copying the pop icon. Khloe Kardashian also got a lot of heat for wearing the same outfit as Rihanna in 2019. Khloe was celebrating her 40th birthday party and she basically wore the same outfit as Rihanna did in 2015 at the CFDA fashion awards.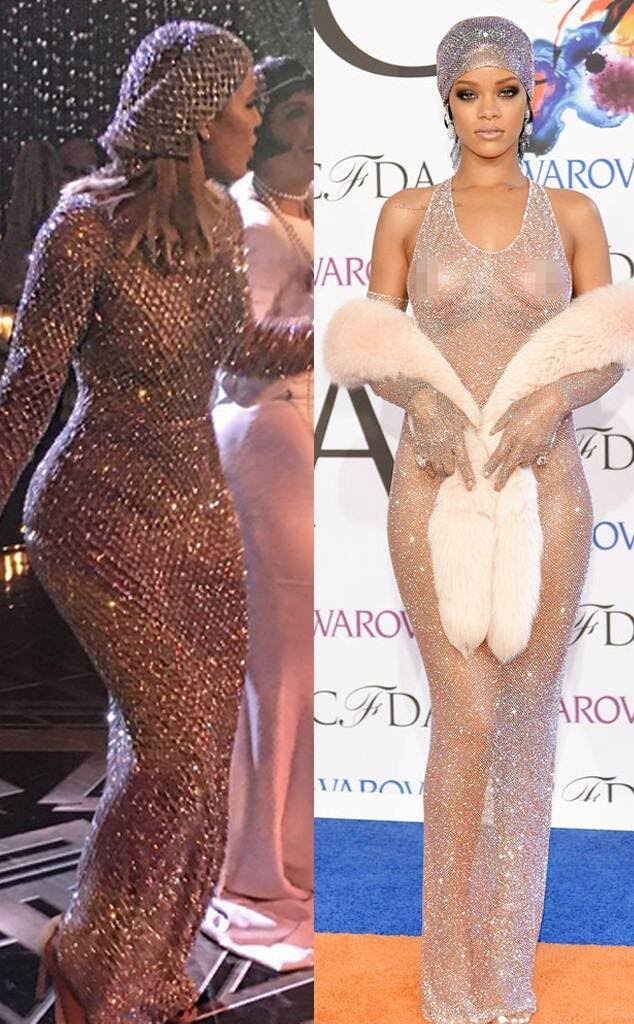 After being called out by fans Khloe even admitted that rihanna was her inspiration, she wrote on twitter: "she was my inspiration no one can do it like she did."