Gigi Hadid and Zayn broke up once again in October 2021. But it appears they are just taking some space and time away from each other to re-evaluate their relationship. The duo have been on and off since they started dating in 2015. But how has Gigi and Zayn been co-parenting since they decided to split?
They have been spotted out together since their breakup and they look pretty happy technically. Zayn and Gigi didn't break up because they had issues, but because Zayn and Gigi's mom Yolanda have major issues and apparently they have had problems for a year now. But the recent altercation that led to their breakup was top notch.
What really happened was that Gigi was away at work and Zayn was on daddy duty as he should be. Yolanda somehow interfered with the Zayn parenting his daughter Khai and he went berserk. Allegedly, they got into a fight and Zayn told Yolanda to stay away from Khai, alongside many other vulgar things. Yolanda accused Zayn of pushing her against a dresser, but Zayn denied that he did any of that. As of now, Yolanda still doesn't like Zayn but Gigi told her that it's her priority to have a healthy co-parenting relationship with Zayn. So she has to deal with it all.
It all boils down to the fact that if you add a bad boyfriend and an overbearing mom together, drama is bound to go down.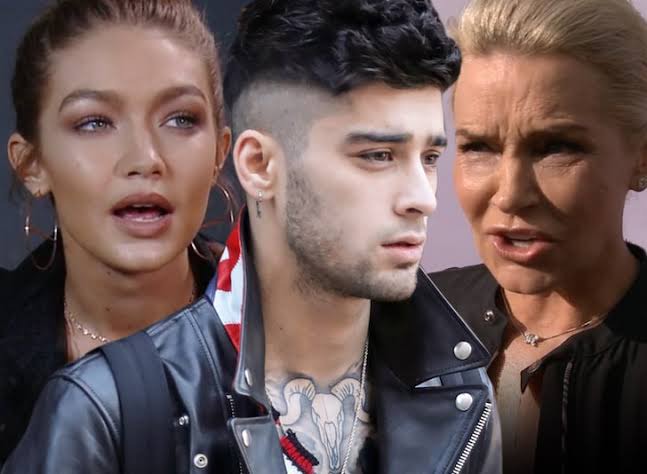 Somebody told The Sun that Gigi and Zayn broke up with the intention of getting back together. Someone else told In Touch Weekly that they have been spending a lot of time together in Pennsylvania living a simple and healthy life out of the public eye. Back in December, a fan sent in a picture of Gigi and Zayn to the anonymous Hollywood gossip account Deuxmoi. They were at the Adventure Aquarium in Camden, New Jersey. It looked nothing more than a cute little family outing.
Related: The reason why Bella Hadid quit drinking alcohol.
Another fan said they saw Zayn and Gigi snowmobiling in Aspen over the holidays. They were having some baby free fun and maybe rekindling their romance. In January, another fan alleged that they saw Zayn, Gigi and Khai in Pennsylvania and they were smiling and enjoying each other's company. It looks like Gigi and Zayn might be getting back together after their breakup.
What do you think?