When Kim Kardashian officially filed for divorce from Kanye West back in early 2021, we knew there would be a little drama. But with everything that has been going on recently, this whole divorce process is just kind of a mess now.
In a recent tell-all interview from January of this year, Kanye sat down with Jason Lee of Hollywood Unlocked and spilled a ton of info on his co-parenting situation with Kim. According to The, it's not going too well. He mentioned that he nearly missed his daughter Chicago's birthday party and that if Travis Scott hadn't given him the party info, he wouldn't have been able to be there, even though it was assumed he was holding his own party for Chicago instead.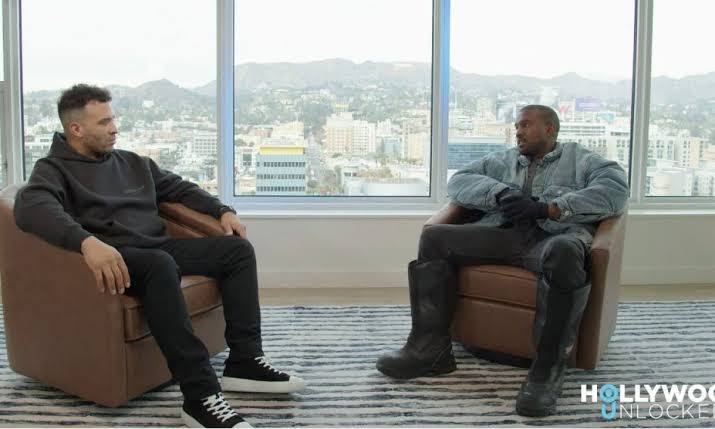 He told Jason, "I'm gonna tell you straight up don't play with my kids and it's going to be all legal. Don't play with my kids…" But Kim still seemed unbothered by his words. In what many are assuming was a cryptic response, she posted a quote to her IG story that read, "what if I fail oh my darling, what if you fly loser?"
Aside from the birthday party drama Ye also claimed that he wasn't even allowed inside the house when he went to drop his kids off at home from school. He mentioned that North asked him to come upstairs but security wouldn't let him. But a source close to Kim told The Sun that he knew he and anyone else for that matter wasn't allowed to just walk in without permission since he left and signed the house over to Kim. The source also mentioned that Kim had hired a new security team. So no one was purposefully keeping Kanye outside anyway.
Even though Kanye said he wasn't allowed in the house, he mentioned that Kim's new man Pete Davidson was already in the house. As you can expect, sources close to Kim curved that one pretty quickly. The source told E News that Pete has never been to the house and he has never met the kids. Kim has set boundaries and Kanye can't just come over unannounced.
Kim herself has been quiet on revealing her side of the story, but it seems that the drama keeps adding up with every claim kanye has made. It's clear that this divorce is heavily affecting Kanye more than he lets on at times, but his actions can still be confusing. Last year during his and Drake's Free Larry Hoover concert, he publicly asked Kim to run back to him in one of his songs. Even though he had already been flaunting his outings with other women. He's now dating actress Julia Fox and she has even written about their date nights, sparing no details.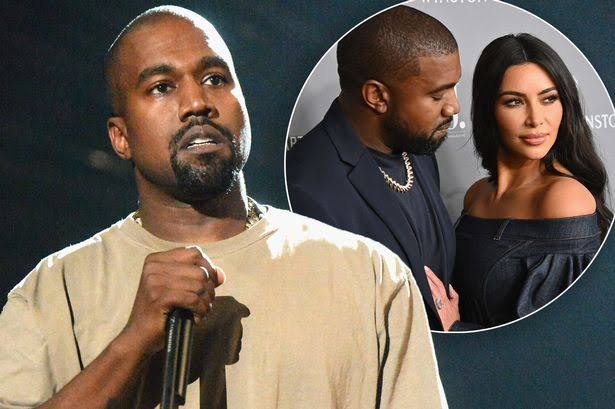 We already assumed that Kanye wasn't too pleased about Kim's relationship with Pete Davidson, but he really confirmed it when he made a diss track dedicated to him. In January, he released the song 'My Life Was Never Easy' and one of the lines reads: "God saved me from that crash just so I can beat Pete Davidson." Neither Kim nor Pete seemed to be too bothered by the song which may have just fueled Ye even more because later that month, he allegedly started spreading rumors that Pete was gay and had a life-threatening STD. We understand he is probably going through it, but this is just a lot.
Read: 10 things we learned in the Janet Jackson documentary.
By now we would have thought that anything involving the infamous adult tape that Kim made with Ray J was old news and it was that is until Kanye mentioned in the Hollywood Unlocked interview that there was a second tape that likely would have been published had he not swooped in to save the day. Of course both Kanye and Ray Jay's former manager claimed the tape did in fact exist, but sources close to Kim and even Ray J himself have all denied the second tape ever existed.
Ye also mentioned in the interview that there were some issues he had with the way Kim was running things, specifically when it came to Kim's security and his daughter North being on social media. We are sure there may be more to this story and we can totally empathize with someone not wanting their Kid on social media without their permission. But claiming that Kim is using the kids to antagonize him is a pretty big claim and it's probably something that should have been aired out privately.
In the midst of their divorce, Kanye did in fact buy a house directly across the street from Kim's house. In the recent interview, Ye mentioned that he did so to stay close to his kids. But seeing as how it has been reported that he paid over $420 more than the asking price for that house and that he could have stayed close to his kids without living right across the street, we're not too sure about that. Kim probably isn't too pleased with that one.
Before Kim and Pete Davidson were rumoured to be dating, Kim hosted an episode of Saturday night live. For one skit, she and Pete kissed and Kanye who was sitting right there in attendance was not happy about it. He called Kim out in the Hollywood Unlocked interview saying: "How are you going to bring me to SNL and then kiss the dude you're dating right in front of me and everybody's like oh that's cool?" We can understand the frustration of witnessing the kiss, but if Kanye is allowed to move on, why can't Kim.
Hopefully Kim and Kanye will both be able to find peace when things settle down.