What caused the explosion in Beirut Lebanon?
On Tuesday August 4, 2020, the inhabitants of Beirut, the capital city of Lebanon witnessed multiple explosions at the Port of Beirut.
Lebanese authorities have said at least 78 people have been killed and some 4,000 wounded in the massive explosion that devastated the Lebanese capital at 6:08pm local time.
The blast was so powerful that it was felt in Cyprus, 120 miles away from Lebanon.
Although, the real cause of the explosion have not fully been understood, officials has however linked it to some 2,700 tonnes of confiscated ammonium nitrate that were being stored in a warehouse at the port for six years.
According to a statement by Dr David Caldicott, an emergency consultant at the Australian National University, "ammonium nitrate is a key component in improvised explosives around the world".
The Oklahoma bombing in 1995 involved 3-4 tonnes of the material, and it has been alleged that as much as 2,700 tonnes has been involved in Beirut's case.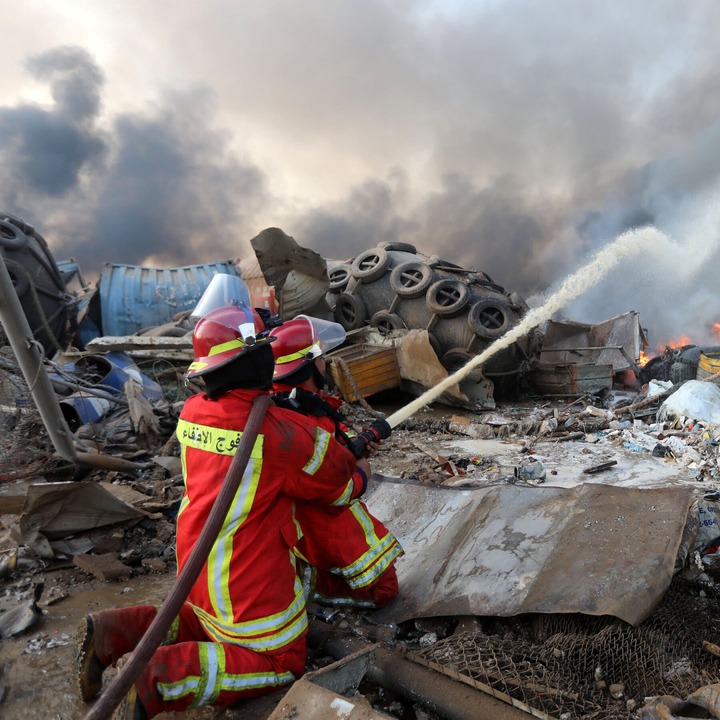 The explosion is believed to have had equivalent effects to a few hundred tonnes of trinitrotoluene (TNT).
While the world have hung unto this assumed opinion, US President Donald Trump seem to have a different view of what transpired.
In an interview with some reporters at his Presidential base, Trump said the huge explosion that shook Beirut was as a result of a terrible attack.
"We have a very good relationship with the people of Lebanon and we will be there to help. It looks like a terrible attack," Trump told reporters at the White House.
"I've met with some of our great generals and they just seem to feel that this was not some kind of manufacturing explosion type of an event … They seem to think it was an attack. It was a bomb of some kind."
The US president, however, did not present any evidence to back his claim. But an investigation committee has been tasked to say who was responsible for the blast within five days.
Author's Profile
Law Blessing is a skilled writer with loads of experience in the field. Although a freelance Author, he's passionately involved in articles related to sports and entertainment.