Most people have probably heard of the app that lets you upload short videos of yourself and share them with the world. Names like Charli D'amelio, Chase Hudson, Lauren Gray or Zach King may not be familiar to everyone, but these are the people who are well on their way to becoming the stars of an entire generation through TikTok. Millions of people already followed their short videos and almost every week, new stars emerge on the new and popular social media platform.
This is not only due to any talent of their own, but also to the incredible and unprecedented success of TikTok itself. It is currently the most downloaded app in the world and it's becoming very important to many young people. But TikTok is not just a harmless new youth trend, there is a large corporation pulling the strings that uses very extreme methods to increase its popularity. These measures have been drastic enough to get the app banned in a handful of countries.
In this article, we're going to shed some light on the reasons why some countries do not approve TikTok and we'll also be looking into how exactly all of the success was achieved. Let's begin by taking a closer look at the origins of TikTok.
It all started in the spring of 2014 when developer Alex Zhu was sitting on a subway in San Francisco. He noticed a few young people on their cell phones. The chinese-born developer noticed that half of the teenagers were listening to music while the other half were busy taking pictures of themselves. Alex Zhu who would recently quit his very secure job at sap to devote himself to his own software project suddenly had a flash of inspiration.
He had initially wanted to develop an app where people could upload short video clips that revolved around educational content. But the young people gave him another idea – an app that lets you record your own music videos. Thus combining vanity and music, which according to his observations on the train would theoretically appeal to modern youth. Together with his good friend Luyu Yang, Zhu developed an app called Musical.ly.
The way Musical.ly worked is you film yourself while a song is playing in the background and you can sing along with in the finished video. However, the song appears in your own voice and you have thus created your own music video, no more than 15 seconds long. The app achieved some modest success upon its release, but the rise wasn't particularly high. People mostly used Musical.ly to make videos and then share them on other more mainstream social media platforms. But when Zhu came up with the idea to incorporate the Musical.ly logo prominently on each user's video, user numbers absolutely exploded.
Suddenly, musically was number one on the app store and people under 18 in particular were going crazy for the new platform. Everything was going perfectly for Zhu and Yang. Their platform was incredibly successful and the two planned to shape Musical.ly into a social network that put a greater focus on social connections. In 2016, Chinese multi-billionaire Zhang Yiming made an attempt to replicate this great success with a very similar app called Douyin. It also gained millions of users thanks to a gigantic advertising fund.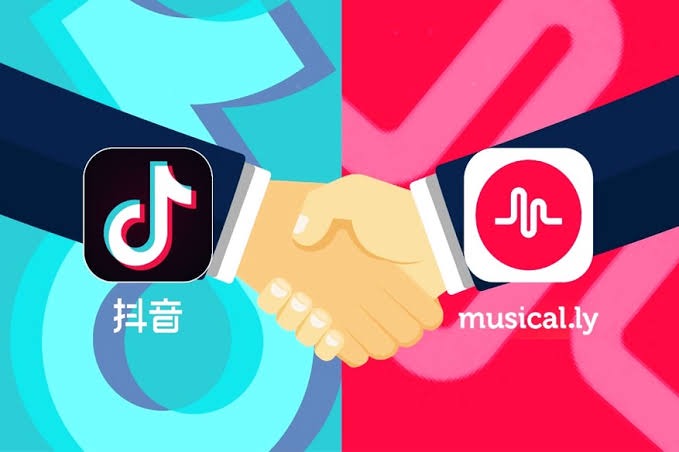 In order to expand into the Western world and especially into the US, billionaire Zhang Yiming offered Zhu and Yang $800 million to buy Musical.ly and they accepted this offer. But while they became multi-millionaires, the once positive vision went right out the window. Musical.ly became TikTok – a platform run by the Chinese company ByteDance. But there is a major problem with TikTok. While Musical.ly was a very open platform where really everyone had the same chance to create popular content, TikTok is very much biased and manipulative.
Under the management of ByteDance, employees were hired to review all uploads. That in itself is nothing unusual as YouTube and Facebook hire people to make sure that user's videos and photos do not show anything dangerous or harmful. But TikTok's employees don't just filter disturbing content, they've gone as far as to incorporate a rating system for any and every video that gets uploaded.
Videos that deal with political issues or criticism of state institutions such as the police are to be banned and the platform also tries to suppress any depictions of poverty. Ugly facial features such as missing teeth or scars are also to be shared less. The reason for this is obviously that videos with unattractive people are generally watched less than videos with attractive people. Also according to information from Netspolitik.org, TikTok content produced by people with disabilities is effectively removed.
According to BBC, TikTok itself claimed that all of these controversial measures were introduced only to prevent bullying. The app also claims that the rules have long since been removed. However, even if TikTok claims to have changed, this isn't the only issue. Ticktock is owned by a Chinese company and therefore it must adhere to Chinese laws. All personal data collected must be given to the government on request.
TikTok now has a new headquarters outside of China and claims that data will not be shared, but the app still censors any and every video that the Chinese government wouldn't like. For example, recordings of demonstrations, videos in which anything negative is said about China's politics or even the news. Most people believe that TickTock is not a platform that promotes free speech or equal opportunity.
Related: 7 Mistakes to avoid while Running Facebook Ads.
TickTock's algorithm is a well-oiled machine. Unlike YouTube where you have to click on each video that you want to watch, TikTok utilizes artificial intelligence that decides what you'll see next. This is proven to be extremely effective as the average time a user spends on tick tock is about 40 minutes. That is more than Instagram and Facebook combined. Another contributing factor to TickTock's success is the length of the videos.
Since the dawn of the internet, our attention spans have gotten shorter and shorter. This new generation of teenagers is much more inclined to watch a bunch of short videos than an hour-long episode of a TV show. To sum everything up, TickTock has become a worldwide sensation, but not by luck or by chance. Alex Zhu may have caught lightning in a bottle, but the new regime is utilizing cutting-edge technology in a very questionable filtration system.