Remember the first woman to ever give birth to octuplets? Here is what her family looks like
Few people probably remember the news of 2009 when all major media outlets covered the story of a woman who gave birth to eight babies. It was major news at the time for a number of reasons.
In January 2009, American media personality Natalie Denise Suleman (Nadya Suleman) became the first woman in history to ever give birth to surviving octuplets. The news became even more shocking when it turned out that the single mother was already raising six children and after the birth of the octuplets, the family almost doubled in size.
Now the single mother had to provide for a whole squad of 14 people. Nadya herself was on cloud nine and even though it was difficult financially, she was still able to raise her children, providing them with all the best things. It's been almost 12 years since then, but how has the life of this family turned out?
Her story actually began earlier. The thing was that Nadia's doctor made a mistake and transferred 12 embryos instead of two or three which is the common procedure for an IVF at her age and out of the 12 embryos, eight got implanted.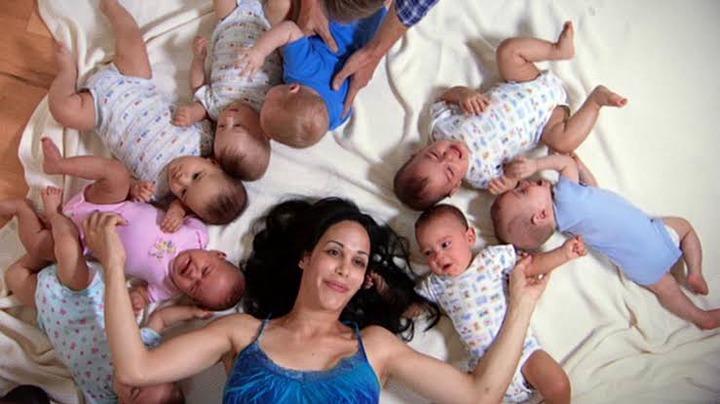 Her doctor lost his license over the situation, but what about Nadya. At that time, the woman was already divorced. No one really knows why she decided to take this step, but the fact remains she accepted the challenge from the very first day.
Nadya was subject to public criticism which did not subside for many years. There were even people who thought that she was crazy because what else would you call someone willing to have so many children. But despite all the controversy, Nadya's friends and family always insisted that she's a very good mother and person.
Moreover, Nadya was determined to prove her haters wrong thus she didn't just manage to surround her kids with love and care, but also raised them to be kind and intelligent people.
With 14 children in your care, life is bound to get hectic and she knew that. The woman didn't expect to get much help from the state and she was right about that. The support was barely enough for food. In the wake of her popularity, Nadya went on various talk shows several times and she supported her family from the income she got from them. She even signed on to her own reality show, but it never came out.
The mother of so many children didn't panic and just did what she had to do. Nadya admitted that she was going crazy at first, even changing the baby's diapers took about an hour and she also had to cook food, feed everyone, play with the kids and spend quality time with them. Sometimes, the woman only slept for a couple of hours a day. But how can you ever sleep when you have 14 children in your house!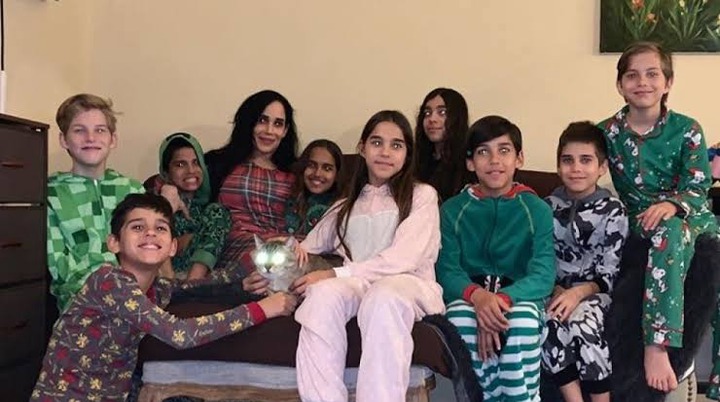 Going to the store was always a big problem and sometimes friends and neighbors helped her with that. At first, Nadya had to go through a lot but she got used to it and it got a little easier. Over time, the older children grew up and became more independent and even could help Nadya with some chores. This large family lived as one organism ruled by love and order.
When the older kids started school, she had to take them to four different places every morning and then quickly return home. It was the same every single day. But Nadya didn't despair and even despite the fact that she got into the Guinness book of records as the first woman who gave birth to the most children at once, the mother of the octuplets didn't actually get any help.
The budget for her family of 15 averaged about $5k a month while the state only gave them food stamps for $1.5k. Despite all the skepticism from the public Nadya managed to take care of her children on her own. The single mom is 46 years old now while her oldest son is already 20.
Read: 9 celebrities who went unclad to protest against wearing a fur.
Nadya often posts family pictures joking about how hard it is for them all to fit into one picture. Moreover, despite the fact that Nadya gave birth to so many children, she remains in excellent physical shape and even finds time to exercise even though that's not easy.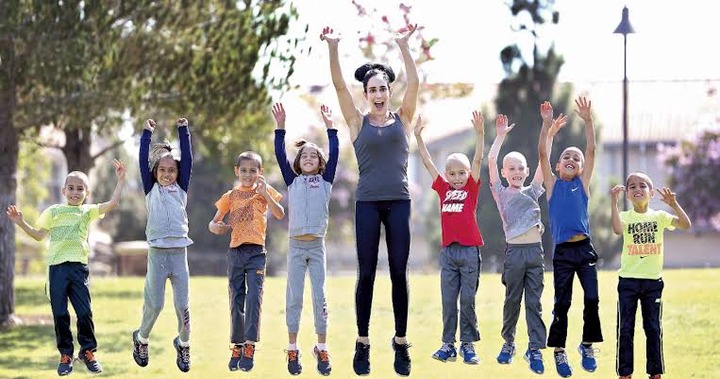 Today, Nadya and her 14 children live in a small three-bedroom house near Los Angeles. Nadya says she's the happiest mother in the world. All of her children are healthy and lead an active lifestyle. Raising so many children is hard, but looking at it from the sidelines, it doesn't seem to be possible at all.
However, judging by the family photos, the mother and her children are doing great and all we can do is be happy for them and wish them all the best. One of the journalists who interviewed Nadya said: "This woman is the best definition of what the word 'mother' means."
Latest posts by Law Blessing
(see all)