9 celebrities who went unclad to protest against wearing a fur
When it comes to fighting animal cruelty, PETA noted that working with celebrities is the way to go. There are some A-list celebs who joined the cause to protect the interests of animals and would rather go unclad than wear or support anything that harms animals.
Check out the list of 9 celebrities who would rather wear nothing than a fur.
Bella Thorne: Back when she was just a little girl, Bella Thorne starred in a commercial for SeaWorld. Being the animal lover that she is, she said that she always felt that something wasn't right with them. While shooting her ad with PETA, Bella said: "If you looked it up, you wouldn't ever want to go to SeaWorld. These beautiful animals are in so much pain."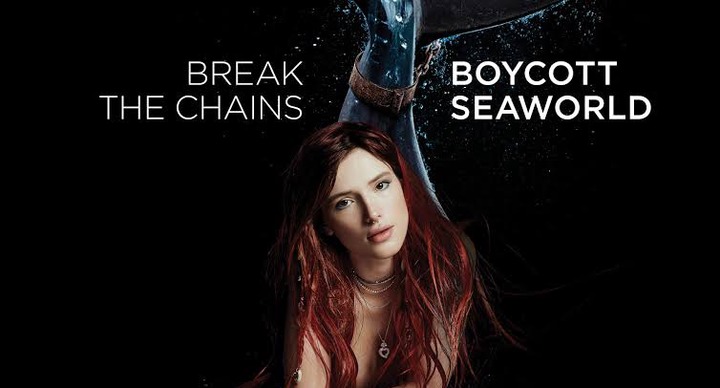 As part of the hashtag #BoycottSeaWorld campaign Thorne coasts as a topless mermaid with an orca tail in chains. She also urged people to go to SeaWorld with signs to protest the company.
Ireland Basinger-Baldwin: Posing unclad in the fight against fur may run in the family for Ireland Basinger Baldwin. Her mother Kim Basinger was one of the first celebrities who worked with the PETA campaign "I'd rather go [unclad] than wear fur." The bold black-and-white photo of Ireland is inspired by her mom's photo which was taken back in 1994.
Ireland Basinger-Baldwin is a staunch animal advocate who is also vegan. It's even in her modelling contract that she won't wear fur, but that doesn't stop wardrobe people – those who tell her to dawn fur or lay on fur rugs. She has an expletive filled response.
Olivia Munn: Olivia Munn was also a part of PETA's "I'd rather go [unclad] than wear fur" campaign back in 2012. She was hosting The Daily Show at the time and posed fully nude next to a fluffy bunny. The caption read: "Who needs fur to feel beautiful."
Munn's photo was actually deemed too risque for the streets of LA. In the end, a partial topless photo of Olivia Munn was chosen to be on the Billboard in Beverly Boulevard. Olivia Munn is against even fur trimmings on gloves and collars saying that it came from an animal that had to endure so much pain just for you.
Pamela Anderson: Pamela Anderson is one of the most famous Playboy Bunnies out there. She also cares deeply about fluffy bunnies and she isn't afraid to strip down for them. Not only did she pose nude for the "I'd rather go [unclad] than wear fur campaign, but she also bared it all to promote a vegan lifestyle for PETA. She was wearing underwear made out of pieces of lettuce.
In 2006, Pamela made headlines by standing unclad at the store window of Stella McCartney in London. A banner plastered on the ceiling saying, "I'd rather bare skin than wear skin" shielded her from being fully exposed.
Jhene Aiko: In 2016, Jhene Aiko was dubbed PETA's "sexiest vegan celebrity." Aiko believes that humans should be the voice for animals who are helpless and can't speak for themselves. She became vegan mainly for health reasons, but also believes that animals should be treated humanely and with respect.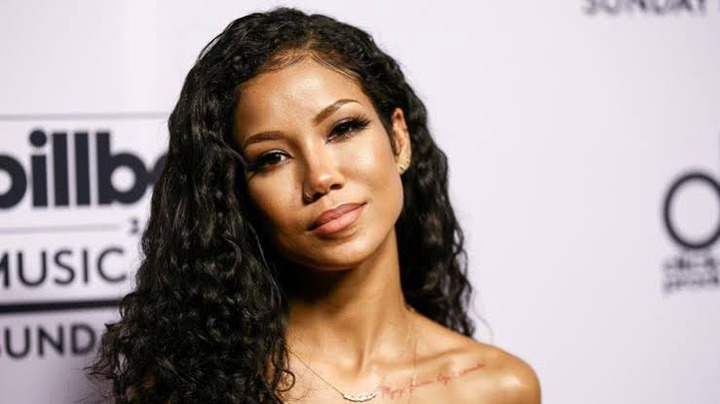 Jhene Aiko stripped down to spread awareness about what it takes to make fur products. She won't be spotted wearing any fur in photoshoots or events. In fact, she'd rather go unclad! The tagline, "drop the fur" was printed alongside her revealing photo which leaves little to the imagination.
Pink: Pink is a strong fearless woman who was known for speaking her mind. She definitely solidified these traits as she bared everything including her awesome tattoos for PETA. She posed unclad for the PETA fur campaign in 2015. The slogan, "be comfortable in your own skin let the animals keep theirs" was a perfect addition to Pink's photo.
Related: 9 celebrities who got discovered in a weird way.
The unapologetic ad was unveiled in Times Square. Pink admitted to wearing fur in the past, but she educated herself and now boycotts fur completely. She also worked with PETA to protest KFC who allegedly mistreated their chickens.
Eva Mendes: While the likes of Olivia Munn and Pink were advocating for animal rights in the US, Eva Mendes was brandishing the anti-fur flag in the UK. The sultry star bared her entire backside for the ad. She has only worn fur once, as she had forgotten to bring a coat during her first premiere in New York City.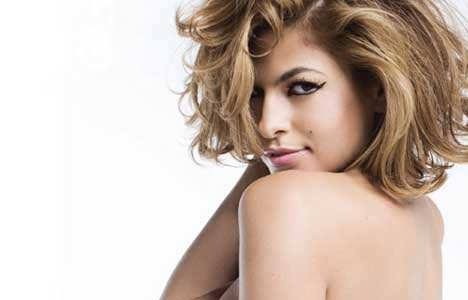 Since then, she has vowed to never wear real fur on the carpet and in daily life. According to Eva, killing a poor animal and wearing it isn't cool. Respecting all life-forms is cool.
Alicia Silverstone: Alicia Silverstone buried it all not once but twice for PETA. In one ad, she was depicted unclad declaring that she's a vegetarian. The actress and author also said she'd rather go unclad than wear anything made from the coat or skin of an animal. That doesn't just mean fur, but wool and leather as well.
Silverstone stripped down in protest of wool products. She was pictured in the woods carrying a sheep mask, showing off her bump. She said many people don't think about wool when it comes to animal rights. Her jaw-dropping photo definitely sparked discussions for sheep rite.
Taraji P. Henson: Taraji P. Henson has worked for the PETA organisation twice in the fight against animal cruelty and suffering. The Empire star posed fully unclad in protests after which she admits to wearing before. She shows that you can be sultry and beautiful without the need for fur.
Taraji wants people to know that even a little bit of fur means a lot of animal suffering. "We're not just even talking about a full-length fur coat," she says, adding that what goes into making that little piece of fur ripped her heart out.
Latest posts by Law Blessing
(see all)