Christian Eriksen sends greetings to his teammates from the hospital
Denmark midfielder Christian Eriksen is currently in a stable condition and has reportedly "sent his greetings to his teammates" from the hospital.
According to a recent Twitter statement by the Danish FA, the 29-year-old Inter Milan star contacted his teammates on Sunday, as he continues to recover from the incident in Copenhagen.
"This morning we have spoken to Christian Eriksen, who has sent his greetings to his teammates," it said. "His condition is stable and he continues to be hospitalised for further examination."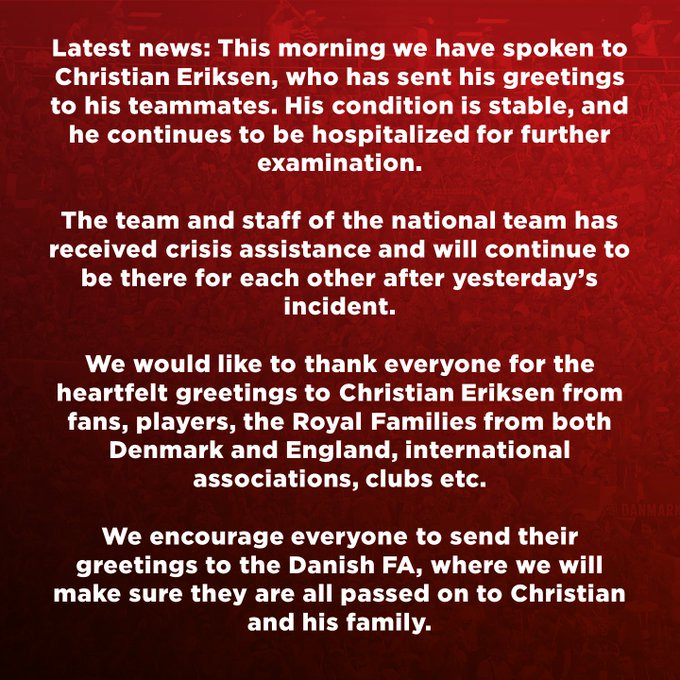 Eriksen collapsed during a Euro 2020 game on Saturday and received Cardiopulmonary resuscitation (CPR) on the field before he was transported on a stretcher to a nearby hospital.
Related Article: "My biggest fear in life is gone," Iheanacho says in new video.
He fell during the 42nd minute of Denmark's 1-0 loss against Finland in the Euro 2020. The match was immediately suspended but later restarted after two hours. Finland scored their winning goal in the second half of the game.
The medical crew said Eriksen fell unconscious after appearing to be out of breath. After he fell, his teammates immediately signaled for a medical team to rush onto the field.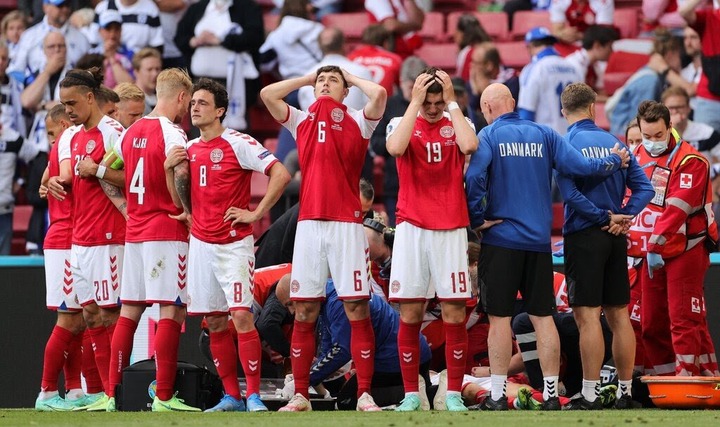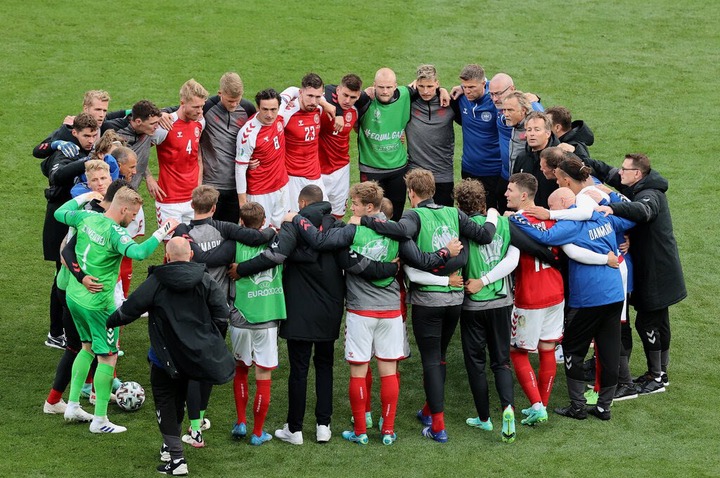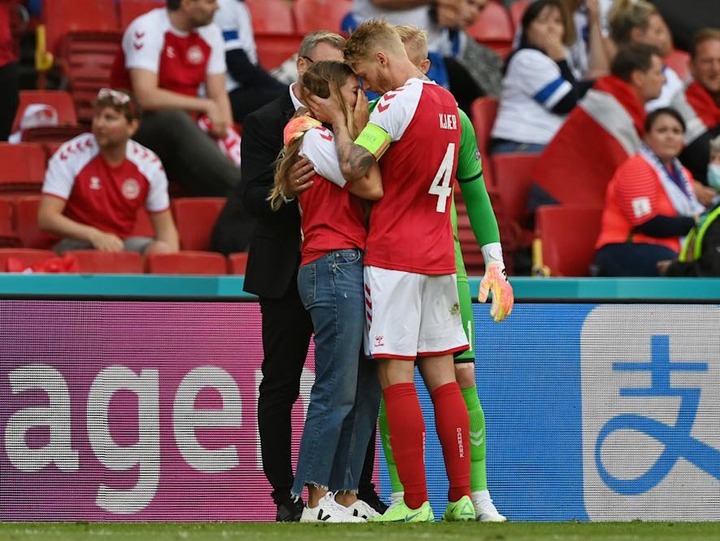 Eriksen's teammates, some in tears, formed a circle around him as paramedics administered CPR. Their Captain Simon Kjaer also went to console his distressed wife.
Latest posts by Law Blessing
(see all)