Popular Nigerian activist Reno Omokri, has criticized the country's top media outlet, Daily Trust for publishing a 'tribalistic and hateful' article about Chief Femi Fani-Kayode.
According to Omokri, the former Minister of Aviation has admitted his mistake of insulting a Daily Trust Journalist for asking him who is "Bank Rolling his tour".
But he has already tendered a public apology on social media and in a live press conference captured by Channels Television in Akwa Ibom state. He even promised to apologise directly to the Journalist he offended.
After taking such a humble step, Omokri feels it is wrong for Daily Trust to publish an article that is worse than Fani-Kayode's mistake.
In one of his regular posts on Twitter, the former aide to ex-President Goodluck Jonathan shamed the media outlet for writing such 'libellous' article against FFK.
Referring to the picture below, Omokri wrote: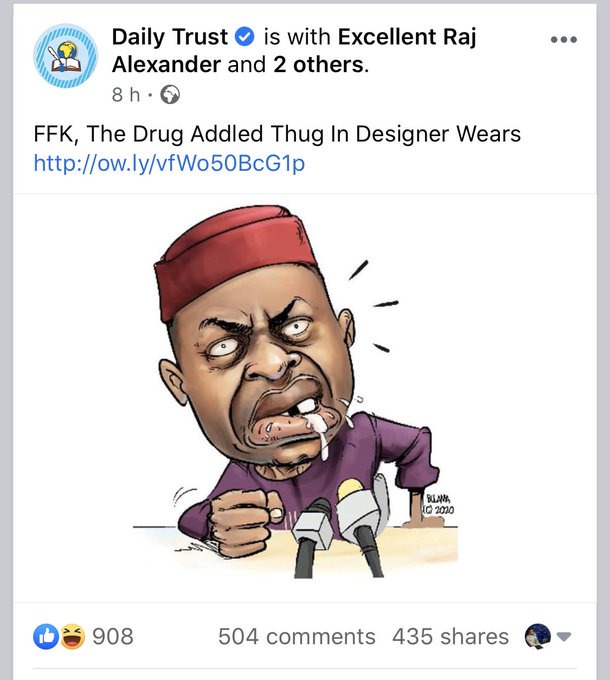 "@RealFFK made a mistake, for which he apologised. The journalist in question said he forgave him. So, I don't get why @Daily_Trust published the piece they did today. The piece is worse than FFK's mistake. It was libellous, tribalistic and hateful. Daily Trust should be ashamed!"