Nigerians react to new charges placed on courier companies by NIPOST
On Tuesday July 21, 2020, the Nigeria Postal Service (NIPOST) released its updated guidelines for courier and logistics services.
According to reports by The Cable, the new rules was made to guide companies and individuals seeking to register courier firms in the country.
It was issued to replace the one which has been in existence since 2001.
RELATED:
General manager of the corporate communications, Frankin Alao, also claimed that the new guidelines will enhance the operations of courier services while giving special consideration to small & medium enterprises (SMEs).
Read the regulatory guidelines below: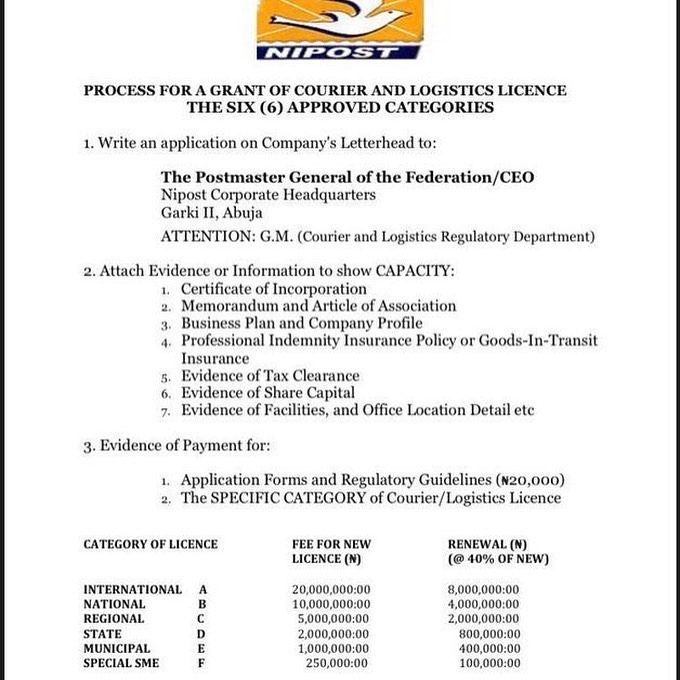 However, several Nigerians have taken to social media to react to the new procedure and charges placed by NIPOST.
Majority of them are not happy that the regulatory body could place such ridiculous registration fees on business owners, considering the hardship in the country.
#SayNoToNipostFee is a common hashtag in all of their posts. See a few below: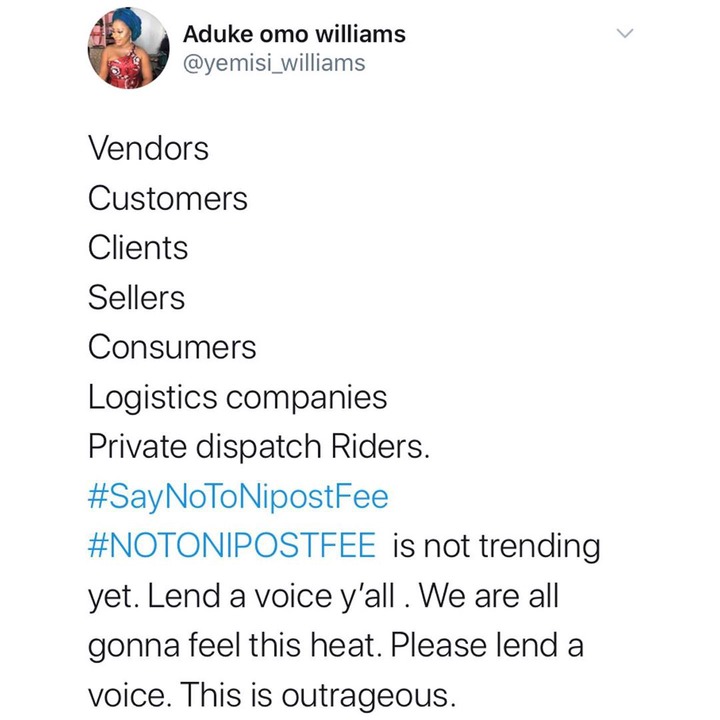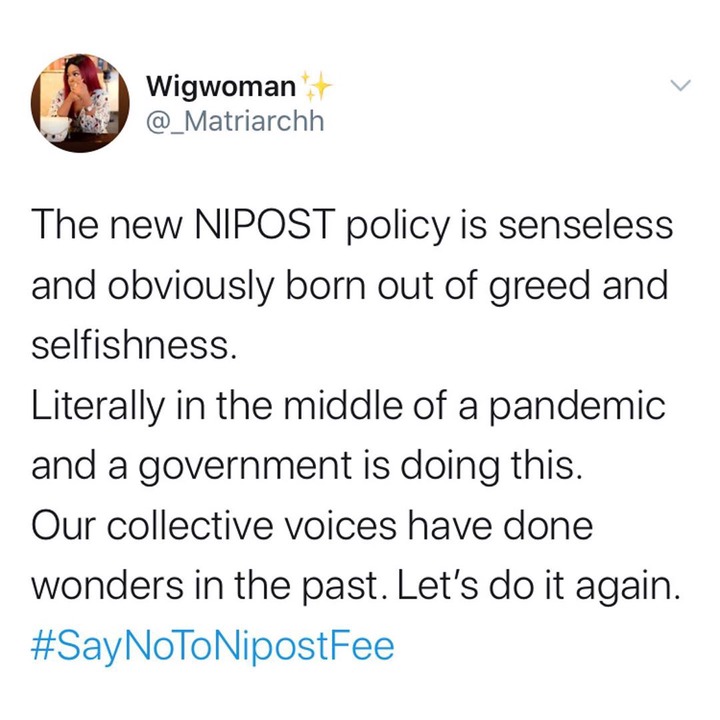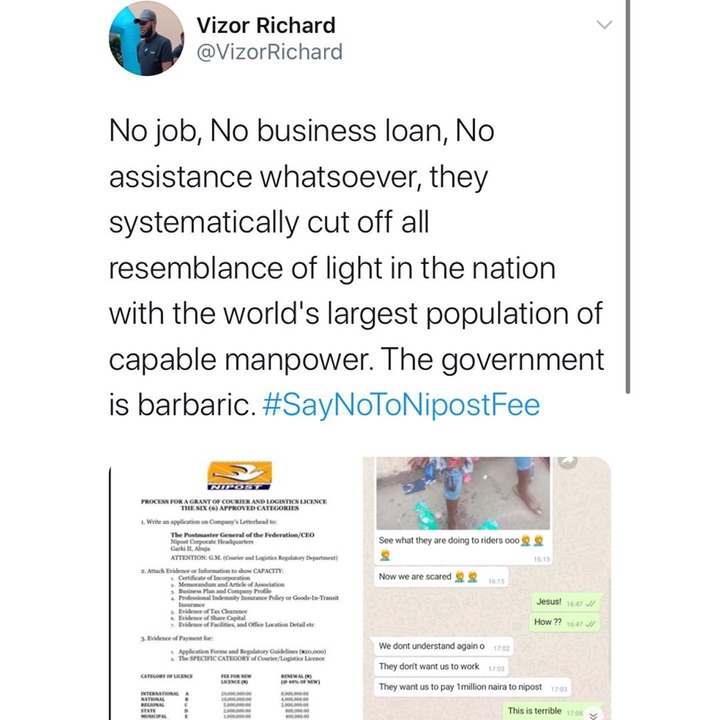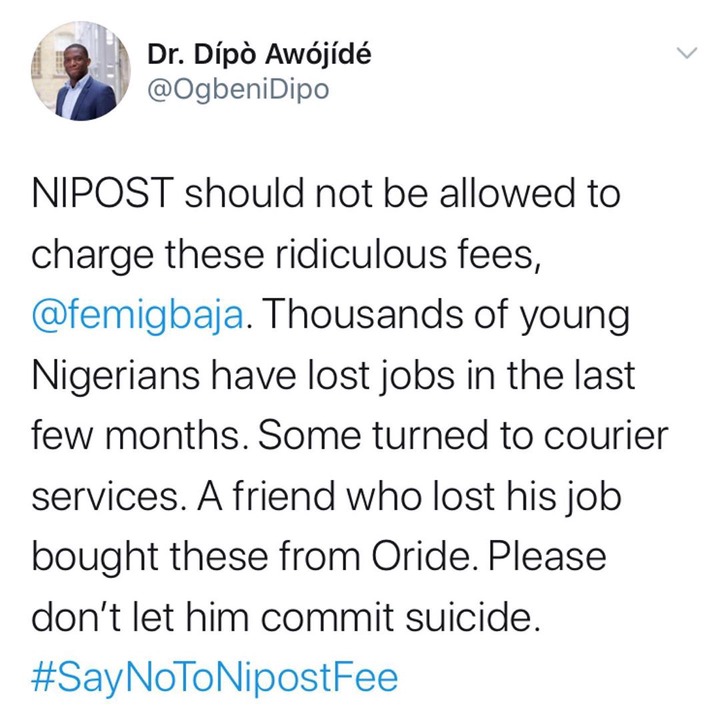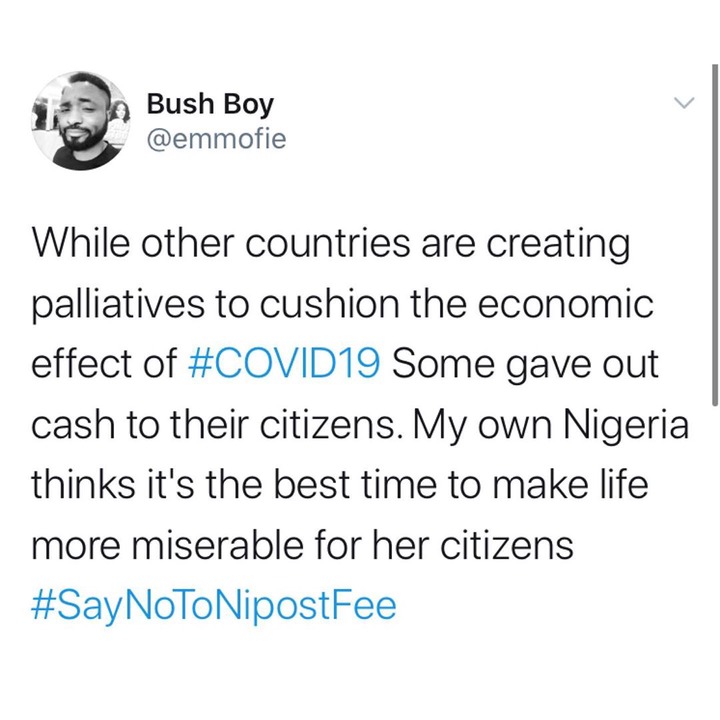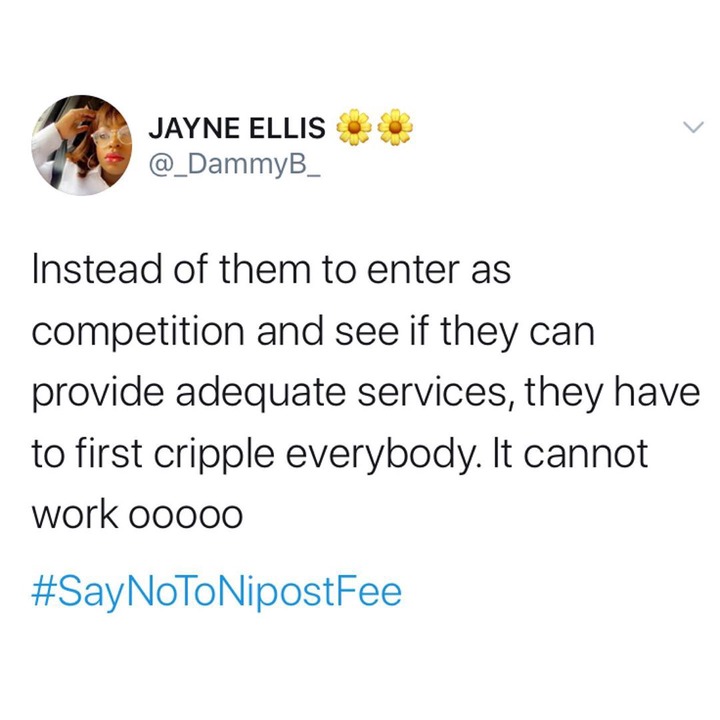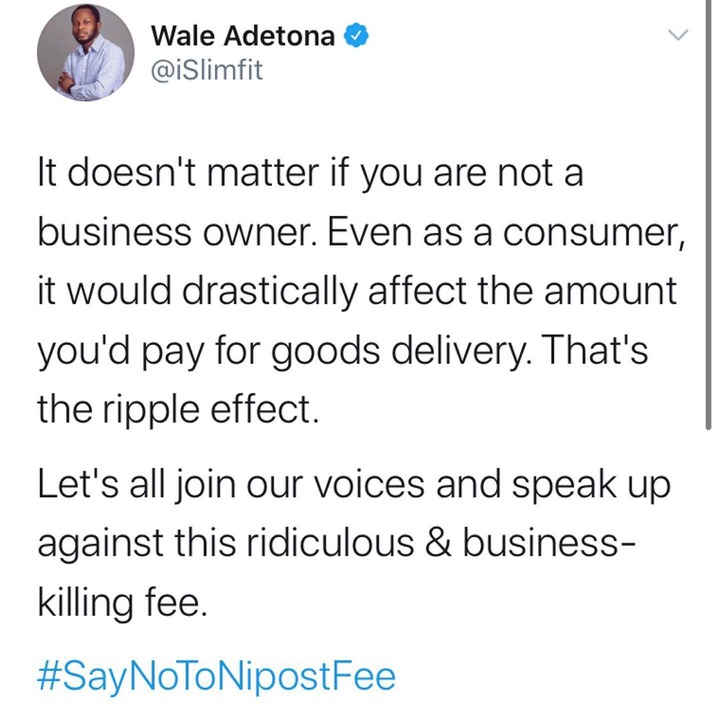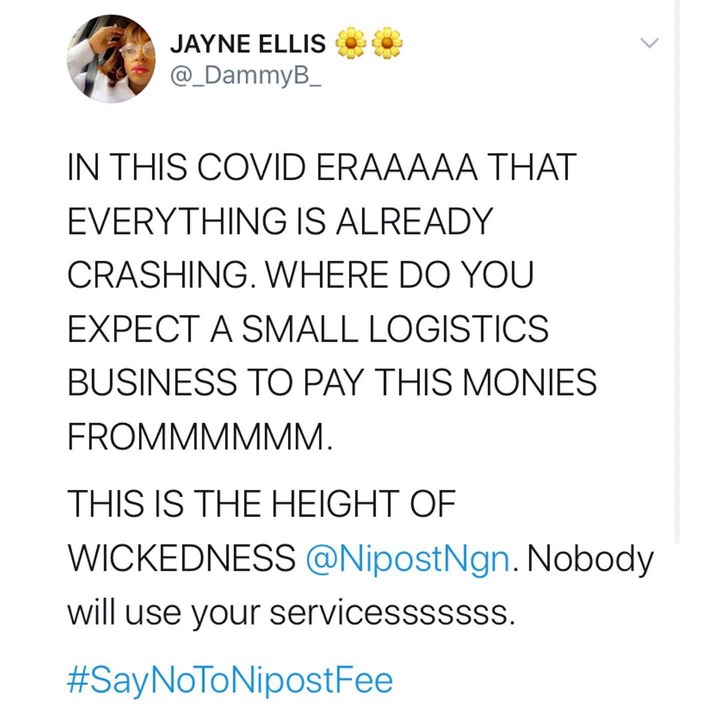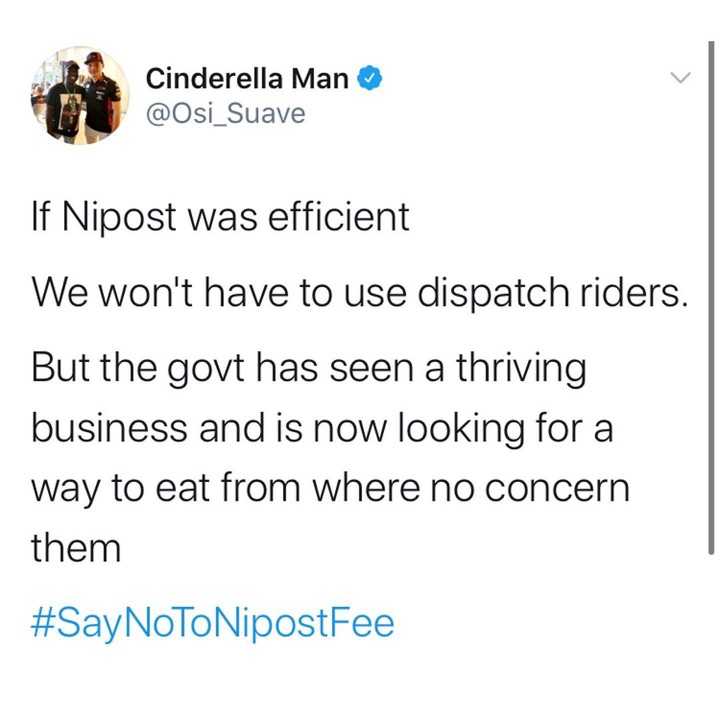 Author's Profile
Law Blessing is a skilled writer with loads of experience in the field. Although a freelance Author, he's passionately involved in articles related to sports and entertainment.