A Nigerian man is currently on a mission to travel from London to Lagos using his motorcycle or power bike, has made some progress.
The man recently got to Spain after covering a long distance of about 700km. And he plans to reach Lagos within 25 days. That would take approximate 12,000km.
His journey started on Tuesday and he had a brief stop in Toulouse and Paris, France before making his way through Spain. He revealed that there was heavy rain throughout his journey on day two and he had to confront crosswinds.
CHRISLAND: Another video is coming out that shows the girl performing a bl*w job.
See some photos below;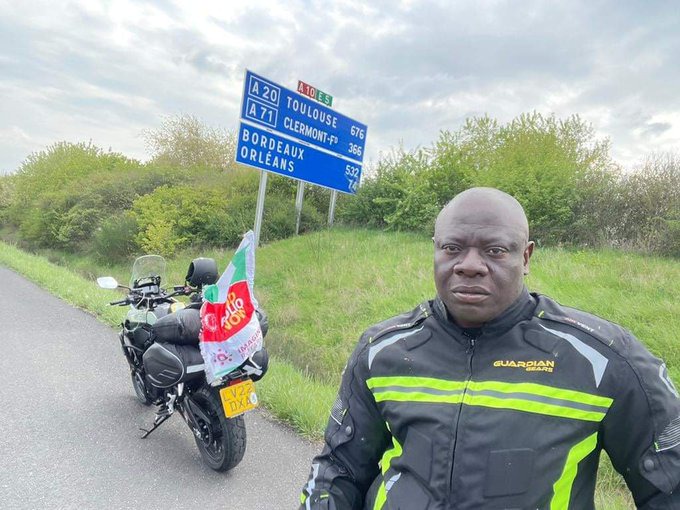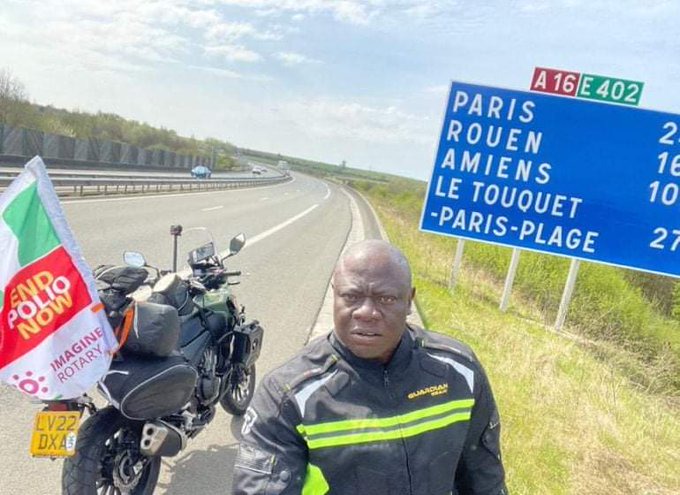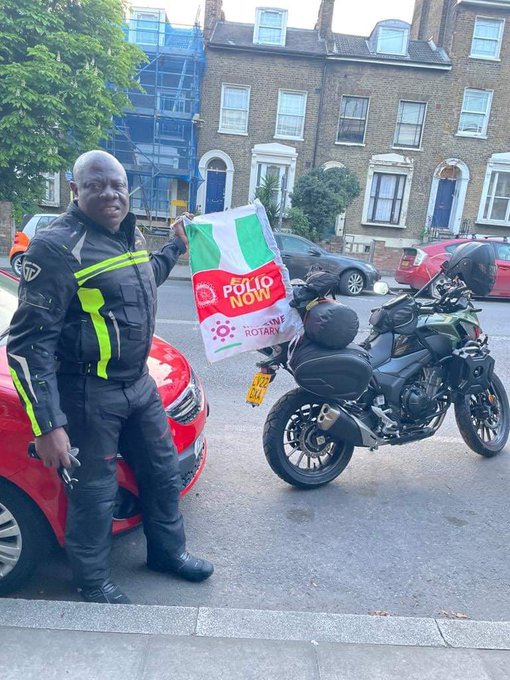 What do you think about this mission?