Photos: See the Police officer that shot Jacob Blake
The police officer who fired seven bullets at Jacob Blake's back have been identified by the Wisconsin Department of Justice to be Officer Rusten Sheskey.
Rusten, a 31-year-old veteran officer has been with the Kenosha Police department for seven years.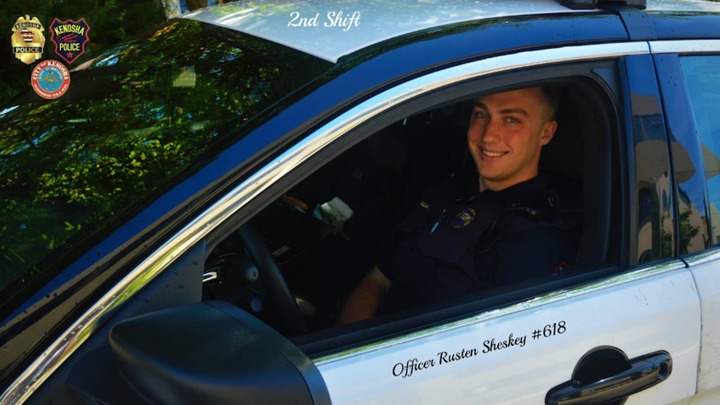 According to a statement recently released by the department, Rusten Sheskey and the other officers arrived at the residence on Sunday evening after a female caller reported that her boyfriend, who was not supposed to be on the premises, was present.
Witnesses at the scene of the incidence alleged that Blake was trying to break up a fight between two women, before the officers attempted to arrest him.
But he walked around his vehicle, opened the driver's side door and leaned inside, that was the point when Officer Sheskey grabbed his shirt and fired seven shots on his back.
Blake's attorney said three of his six children were seated in the car when the father was brutalised by the officer.
Aside from a knife that was found on the driver's side of Blake's car, no other weapon was found in his possession.
Author's Profile
Law Blessing is a skilled writer with loads of experience in the field. Although a freelance Author, he's passionately involved in articles related to sports and entertainment.