How to reduce WASSCE paper leakages
The 2019/20 West African Senior School Certificate Examination (WASSCE) has been branded by some individuals as a highly compromised examination.
Their reason is obvious, ever since the West African Examinations Council (WAEC) began on Monday, August 17 it has been tinted with a lot of negative news.
Several papers in the ongoing WAEC including Mathematics (Core) 2 Paper, Economics, English and Chemistry have reportedly been leaked on social media with answers, even before it was written. Thisis not the first time such an incidence has occurred.
Over the years there have been countless cases of leakages in WAEC papers and with the rapid increase in information systems, it will only keep getting out of hand until a decisive measure is taken against it.
Now, the big question is what must official do to reduce leakages in WASSCE papers?
Computer Based Testing (CBT)
The WAEC board have already hinted that it is considering adopting computer-based testing for the objective papers, but I think now is the right time to implement it on all the papers.
The CBT exam may not totally put an end to SSCE exam malpractice, but it will surely go a long way in reducing it to an insignificant level.
The computer-based testing software has been configured to run in ways that confuse experts who would want to assist students before, during and after the exams.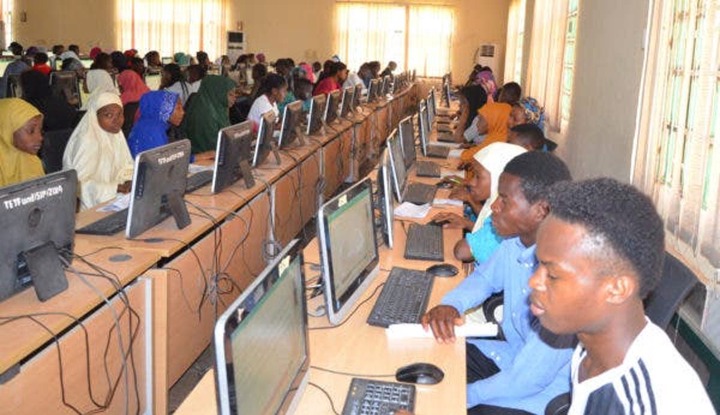 The exam questions are randomised is such a way that each student will have different options that will never be in the same number.
Also, with a highly encrypted security (like those found in banks) and trusted administrators, no one would be able to break in and leak the questions before the day of exam.
Students can be very smart at inventing new ways of cheating during examinations. The only way to stop them is beating them at their own thing.
Using an obsolete Paper Pencil Testing would only lead to more leakages in the future, which will in turn encourage students to adopt unfair means of success in their educational and professional career.
If the Joint Admission and Matriculation Board (JAMB), which used to be notorious for examination fraud, can successfully use the CBT to checkmate exam leakages, I believe WAEC should do better.
Author's Profile
Law Blessing is a skilled writer with loads of experience in the field. Although a freelance Author, he's passionately involved in articles related to sports and entertainment.