Top 5 homes of Rihanna that are worth millions of dollars
Rihanna is one of the most successful artists of our time with over 250 million album copies sold. Although she hasn't released music since 2016, her entrepreneurial skills are securing the bag. Her make-up brand, Fenty Beauty, is now the most impactful due to its diverse inclusiveness. SavageXFenty, her lingerie line is also valued at $1 billion.
Rihanna is now the wealthiest female artist with about $1.7 billion net worth, two thriving business lines and a few homes worth millions. This article will present to you Rihanna's top 5 homes that are worth millions of dollars.
Century City Penthouse
The Island girl has taken over the industry and grabbed a few houses on her journey. Rihanna owns a penthouse in Century City, and that has been her main home since 2014. The Robern Stern design building is a 42-story skyscraper, and she is often spotted coming in and out of it. The condo costs about $5.45 million. She uses a private elevator and three layers of anti-paparazzi security to ensure that she is safe at all times.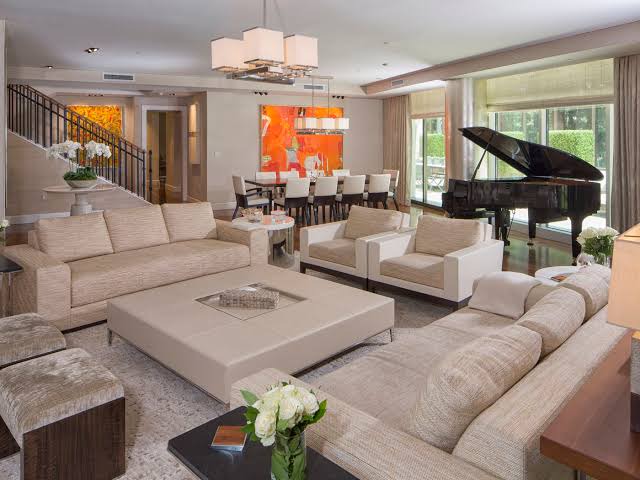 Rihanna's condo has three bedrooms and four bathrooms. The condo comes with a movie theatre, a spa, wine storage, a fitness center, and a garden. The main building has 140 units, a 75-foot pool, and constant valet service for all residents. In the past, celebrities like Paula Abdul and Matthew Perry have enjoyed this service as they stayed there long term.
Mediterranean-style Mansion, Hollywood Hills
According to Observer, this Hollywood Hills mansion from 2017 cost the 'Work' singer a whopping $6.8 million. The house has a three-floor main house and a different guesthouse. The glittery golden interior decor blends well with the all-white minimal layout. The house has six bedrooms, eight bathrooms, and an art deco-inspired staircase.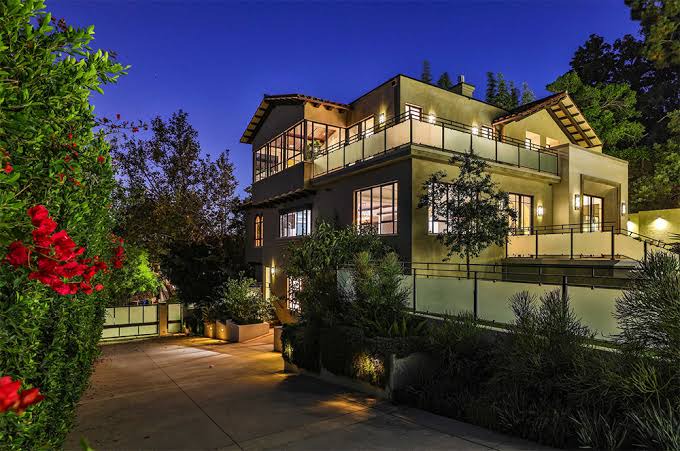 The spacious dining and living room area coupled with a marble fireplace are all Mediterranean royalty looks. The kitchen is much darker, with dark cabinets and grey countertops. The house also has a game room, a fitness room, and a theatre. The master bedroom leads out to a balcony decorated with a fireplace and a seating arrangement. The big swimming pool is at the center of the main house and a private spa.
The 7,130-square-foot villa used to be Rihanna's home until 2018 when an intruder broke into the home. The presence of the intruder there, him charging his phone, and spending the night left her security to be questioned. The security system got disabled by the intruder. Rihanna moved out of the beautiful mansion after this incident. This house is possibly the ultimate rental for someone who loves luxury with hints of thoughtful family consideration and space to move freely.
Beverly Hills Mansion
Rihanna has two properties in Beverly Hills now. She bought both of them few months apart and right next door. This is the smaller one that was bought to augment the California expansion. The second Cul-de-Sac building is a 1939 mansion with 3,549-square feet. The mansion has four bedrooms and five bathrooms.
Related: Actress Nkechi Blessing Sunday Shows Off The House She Built This 2021.
Not much is known about the mansion except for the fact that she bought this private mansion for $10 million.
Main Beverly Hills Mansion
The expensive 1930 Cul-de-Sac mountains mansion reportedly cost the RnB superstar $13.8 million. She bought this property in March 2021 after a renovation in 2016. The house covers 7620-square-feet of space in the beautiful woods of Beverley Hills with tall hedges and a gate. The mansion has six bedrooms and seven bathrooms. The house is white with black metals on the exterior.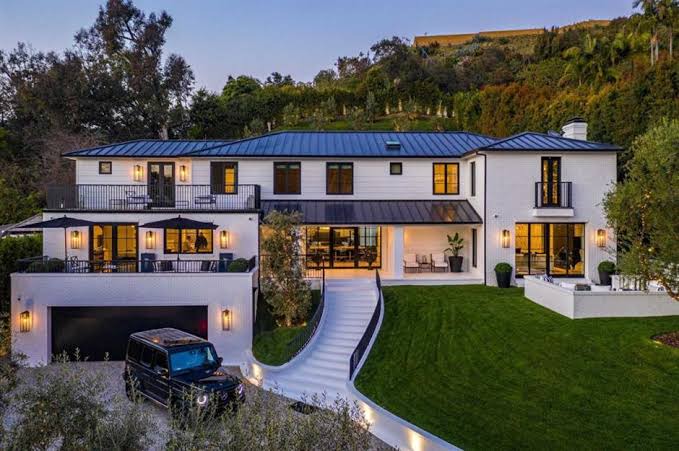 The white interiors are complementing a gold staircase and giant black sculpture. There is also a terrace, a pool, a spa, and a fireplace, all illuminated as an open-air courtyard. There is floor to ceiling walls and one floor to ceiling fireplace in a living room. The kitchens use gold hardware to complement the white marble decor. There is also a gym on the top floors overlooking the courthouse.
The steep slope mansion is close to The Beatles member Paul McCartney's home. The pair were on the hit song 'four five seconds' together with Kanye West. She is also neighbours with Madonna, who rented an estate down the road from Mariah Carey.
Barbados Beach House
The beach house complex is the most luxurious property on Barbados Island. The property sits next to the vacation haven, Sandy Lane resort, a five-star resort. Rihanna stays there whenever she is visiting her family. It is interesting to see how Rihanna grew up in a bungalow in Barbados, and now she has snatched up this amazing beachfront house.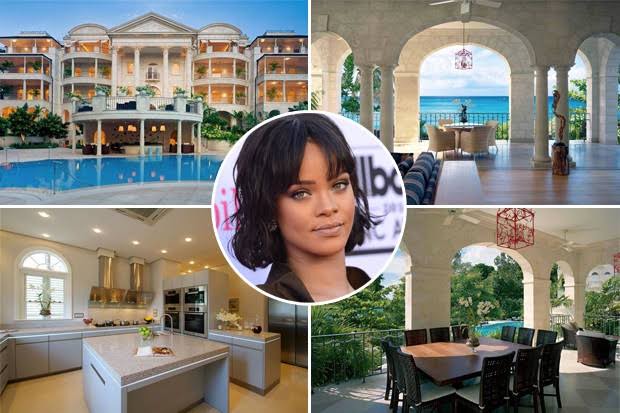 The complex has eight luxury houses, and each of them has lavish interiors. The Barbados beach house has a chauffeur, a gardener, a private chef, and a 24-hour concierge. The house includes five ensuite bedrooms, with each having a private dressing room and terrace. The holiday home is known for its elegant entrance with a spiral staircase. The beautiful swimming pool, full gym, and unlimited access to Sandy Lane are worth everything.
Daily Mail reported that Rihanna paid $22 million for this glamorous house.
Latest posts by Law Blessing
(see all)