A guy who identifies himself as Victor Chigbu has taken to social media to call out his friend for s€xt!ng with a married woman. In a recent tweet, the young man shared a screenshot of the conversation between his friend and a married woman who used to be her girlfriend.
His friend literally sent an inappropriate photo to his ex with the intention of pranking her and the lady in question fell for it. But Victor thinks it is not right for him even start up a conversation in the first place.
I'm not married – BBNaija Tega reveals.
He wrote: "How on Earth will a married woman flirt chat this way with a single guy? Is this not too raw 😭? He dey even call am "Babe."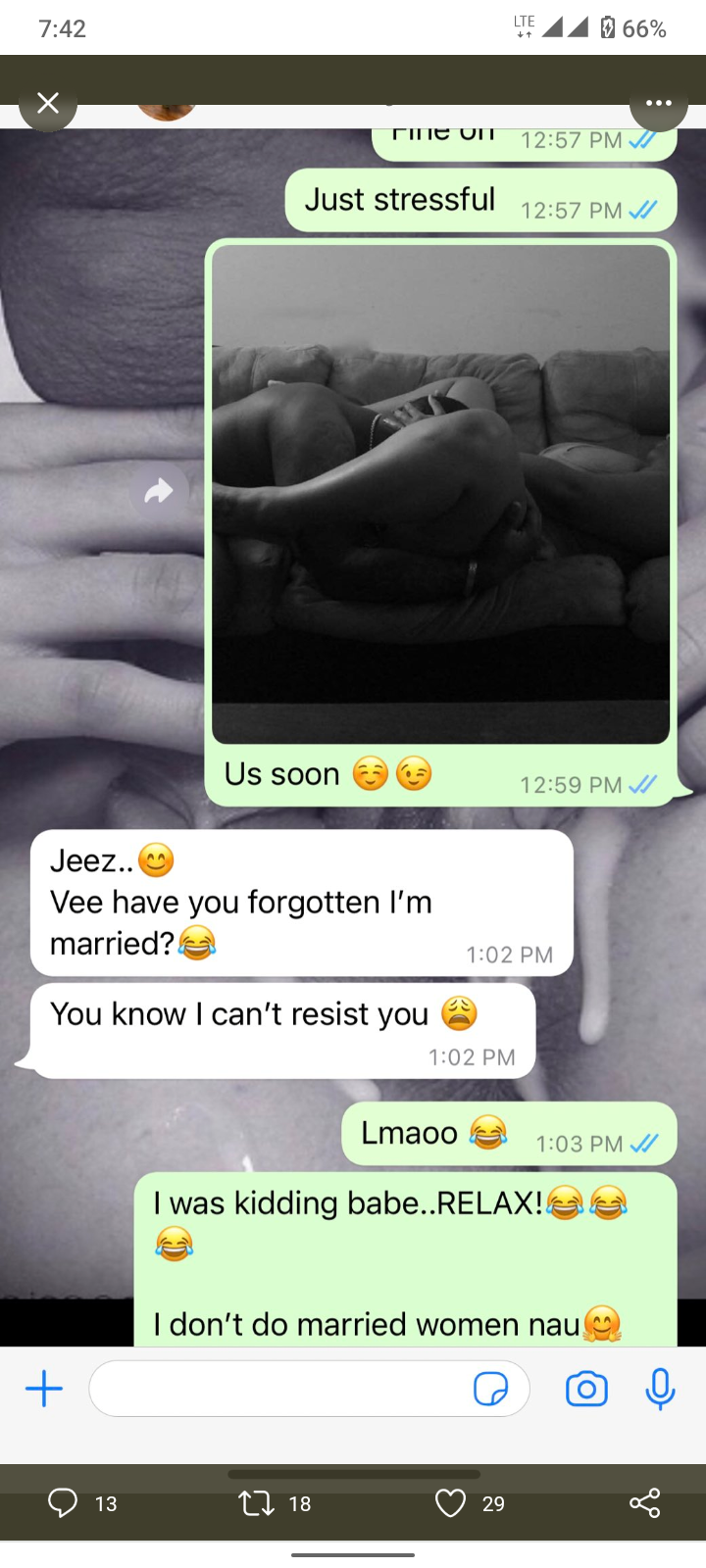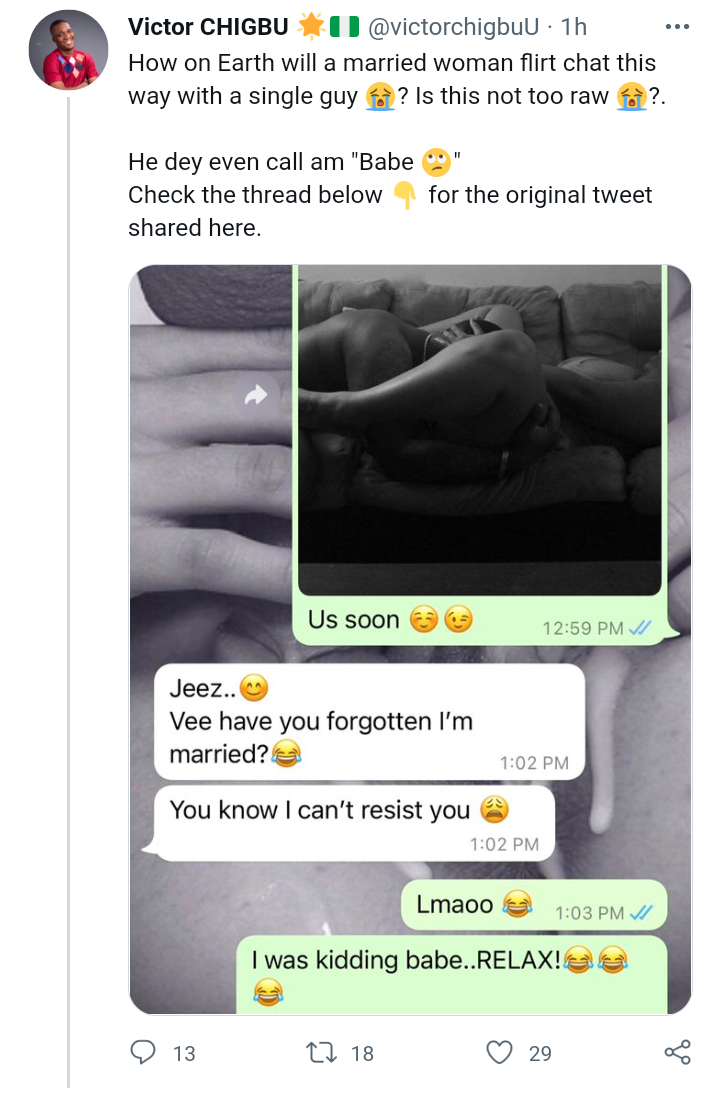 This appears to be an expensive joke, but what do you think?