Have you ever found yourself dumbfounded and tongue-tied? Has a woman ever stopped you in your tracks and got you love-struck and smitten? I'm sure we've all been there, which is why we've rounded up some of the best pick-up lines you can use on a girl to help you with your wooing game. We'll also be sharing pieces of dating advice, and what not to say to a girl so you don't appear like a creeper. Is your A-game on? Let's get into it.
I'd say, "God bless you," but it looks like he already did.
As luck would have it, you matched with the girl you like. Great! The only problem is you don't know how to talk to girls, how to text a girl, or what to say to get a girl. If you want to get her attention and make her want you, you got to start it right the first time. This is one of the best pick-up lines that work great as a conversation starter. It's short, sweet, and makes a good first impression. And if you want to know how to make a girl fall for you, the secret is self-disclosure.
According to psychologists Dalmas Taylor and Irwin Altman, reciprocal sharing creates a sense of closeness and promotes attraction. So the key is to keep the conversation going by asking her something about herself and sharing something about you too. Ask something from her bio, find out her favourite movies, or talk about your shared city. Just remember to let it flow as naturally and lightheartedly as possible.
Do you like raisins?
How do you feel about a date? Online dating is cool and all, but nothing beats meeting a woman in real life. It's the classic meet-cute scenario you always see in the movies, and if everything goes well, you get to tell everyone how you meet. If you want to find love, the grocery store is a good place to start. Why?Because it's swarming with people and there's always something to talk about.
According to dating expert Laurel House, if you're going to pick up a woman in a grocery store, the key is to be purposeful in making a connection. First, you got to choose the right spot. Psychologist Antonia Hall said that the produce aisle, meat department, deli, and checkout line are ideal for striking up a conversation with strangers. I mean, you don't want to start a conversation with a woman while she's picking up toilet paper, right?
Next, look for signs she's available, and whether or not she's open to approach or signs she wants you to talk to her. Making eye contact and smiling is a good way to start. Once the coast is clear, it's time to break the ice. If you have no idea how to talk to women, asking her a question is a great way to build rapport. Questions such as, "Have you tried these chocolate-coated gummy bears?" "Do you know which aisle the pickles are in?" or "Do you like raisins?" are not only great pick-up lines, they're great conversation starters too.
5 questions to differentiate between true love and crush.
According to House, when you ask someone a question, and they give you advice or information, they are investing in you, and they automatically feel more connected to you. All you have to do now is keep it up and seal the deal. Share something about yourself or ask another question to keep the conversation going. Once you've established contact, take it up a notch and invite them out. "How do you feel about a date?" Smooth, right?
You look like you know how to have a good time. Been on any adventures lately?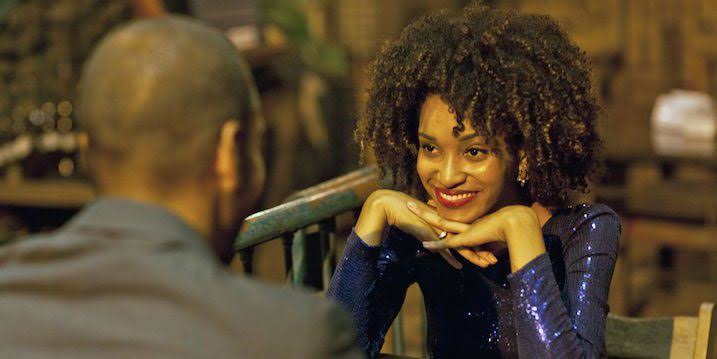 Here's another trick to make a woman want you. Get her excited. And the best way to do that is to ask her what she's passionate about or what gets her adrenaline pumping. If you want to know how to turn on a girl, this pick-up line doesn't only serve as a compliment, it's also a great way to get her talking and create a sense of adventure, and according to anthropologist Dr. Helen Fisher, a sense of adventure is the ultimate aphrodisiac.
According to her, novelty triggers the dopamine system in the brain, which allows you to feel pleasure, and makes you feel alert, focused, energetic, optimistic, and sometimes, even romantic. While you're at it, try to find a common interest or a similar adventure you both enjoy or would like to take on and build on that. According to a survey done by dating site Match.com, 73 percent of singles said they'd be more attracted to someone if they shared the same bucket list items, and 66 percent said they'd like to check off one of these bucket list items while on a date.
If everything goes well and you're on board with her idea of an adventure, ask her out on a real date. Here's a tip: if you want to know how to impress a girl on your first date and make her fall in love with you right there and then, take her on a thrill-seeking adventure or anything that will get her heart pumping.
According to psychologists Donald Dutton and Arthur Aron, there is a link between arousal and attraction. Activities such as rock climbing, a roller coaster ride, and hiking together create moments of adrenaline rushes that lead to attraction. Any activity that will get her excited works, so get creative.
My buddies bet me that I wouldn't be able to start a conversation with the most beautiful person here. How should we spend their money?
Going to parties is one of the classic ways to meet a girl, but if you can't figure out what to say to seduce a girl, you're only as good as a wallflower. Now, this line is one of the best pick-up lines that make a woman want you. But for this to work, you need reinforcement. Do you know what the pre-selection principle is? In dating, it's the idea that women feel attracted to men they think are wanted by other women.
In other words, single women prefer guys who are taken or are liked by other women because it shows that they're a safe bet. And what kind of women already like you? Yup. Your girl friends. If you want to know how to get a woman interested in you, the next time you go on a night out, instead of just going with your guy friends, take your girl friends with you too. You know what they say, there's strength in numbers. Besides, girls make great wingmen, too, you know.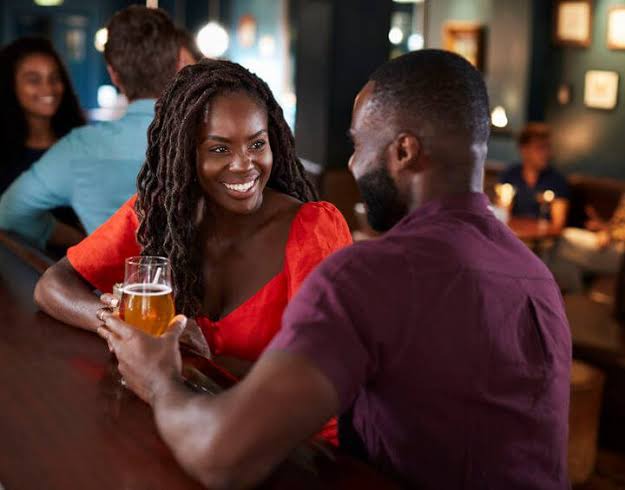 So the game plan is, you go to a bar, you take your girl friends with you, and you ask for their help to make you look good. Once you're there and see someone you like, man up and throw this bomb of a pick-up line at her and introduce her to your friends. Your girl friends would then have to talk you up and give a press release version of you, and if they're that good and if you exude confidence and finesse, you'll have a date at the end of the night.
Are you a long structure used to restrict the flow of water across rivers and underwater streams? Because daaaaaaaaam!
Funny always gets the girl, and this is one of the best pick-up lines that make a woman want you. If you want to know how to talk to a girl you like and how to make a girl attracted to you, humour is key. According to Jeffrey Hall, Ph.D., the more times a man tries to be funny and the more times a woman laughs at those attempts, the more likely it is for the woman to be interested in dating. Everyone loves a good laugh, so if you're wondering how to make a girl want you, funny pick-up lines always work.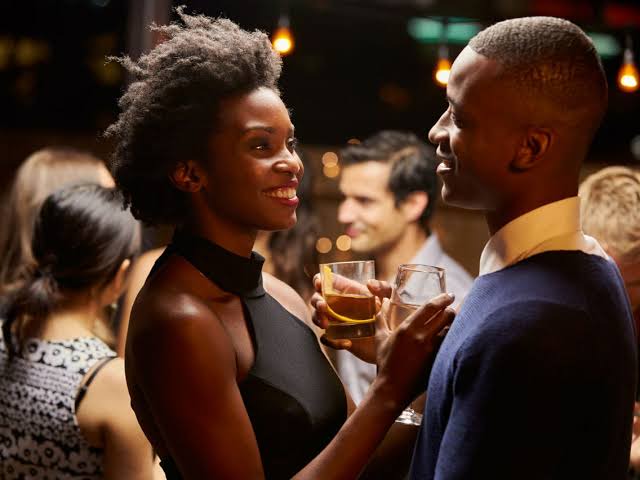 Now that you know all the lines to say to a girl to turn her on and how to get a girlfriend, it's time to reveal what not to say to a girl. Pick-up lines are a great way to strike up a conversation with a girl but avoid coming on too strong. Pick-up lines that are explicitly disrespectful and are too aggressive are a no-no. Instead of making a woman want you, inappropriate pick-up lines will scare them away and would really not do you any favour when it comes to dating.
Do you know any more pick-up lines? How do you make a woman want you? Share your thoughts in comments section below.