Kanye West and Kim Kardashian are both moving on after their divorce, but Kanye cannot seem to let go. The billionaire rapper has done everything possible to win his wife back, but nothing is working at the moment. Here are ten reasons why Kanye West is reluctant to let go of Kim.
Hypocritical dating life
Since their split, Kanye has kept his dating life full with a string of younger women such as model Irina Shayk and most recently actress Julia Fox. But while he feels more than comfortable moving on romantically, US Magazine says Kanye is less comfortable with the idea of Kim dating someone new.
The star has expressed that he isn't into Kim moving on. Because of this, some fans speculate that Kanye doesn't necessarily want Kim back, but still wants a sense of control over her.
Next door neighbor
It's pretty common for a-list celebs to own more than one luxury home. But on top of his Wyoming estates and other properties, Kanye also recently snagged a new house with a very familiar neighbor. Less than a year after their divorce, Kanye reportedly purchased a mansion across the street from Kim's home.
After the split, Kim took over the family's abode, buying Kanye out of his share of the minimalist suburban mansion. Kanye's new five-bedroom house cost the rapper four $4.5 million and has enough space for all four of the former couple's kids. The house also features a pool and stable for horses.
Looking for Kim's replacement
Kanye's new romantic partner has turned fans heads for more than one reason. Some are even saying that Julia Fox is the easy a good replacement for Kim. The actress is quickly becoming more Kardashian day by day and was even seen dressing similar to the KKW beauty creator.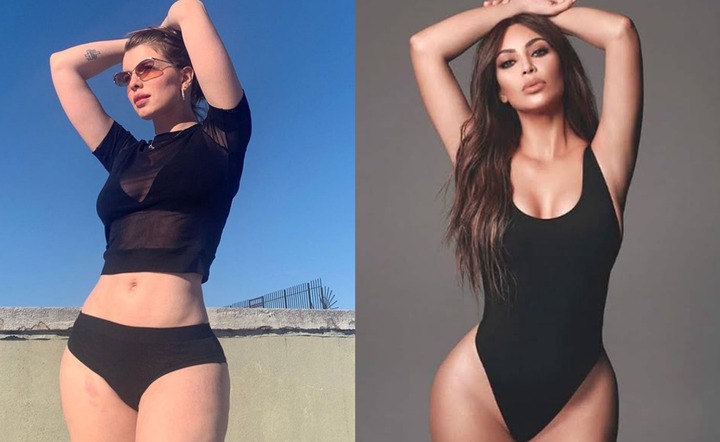 Fox shared that Kanye gifted her an entire wardrobe of clothes including some that are similar to Kim's signature Balenciaga looks. Fox added: "It was every girl's dream come true. It felt like a real cinderella moment."
Excuses
Since Kim hit her final straw and called off the six-year marriage, Kanye has been trying everything in the book to win her back. He has even tried to sway his ex through the media by painting a prettier picture of what the two are actually going through. Kanye insinuated that the whole breakup is a publicity stunt. We don't think Kim is going to buy that.
Kanye is having a hard time letting go of the KimYe aesthetic and it's hard to blame him. Kim did add some glam to his image.
Ready to apologize
Kanye has also apologized a few times hoping to win Kim back. He has even admitted that he is aware of how difficult it is to live with him and how grateful he is that Kim stuck with him through his dark days. One of his social media apologies said: "I did not cover her like she covered me. To Kim, I want to say I know I hurt you. Please forgive me."
Recently Kanye begged Kim to run back to him during a public onstage performance. But since nothing has changed, his efforts might just not be enough.
Related: 5 things to note about Kourtney & Travis Barker's wedding.
North
Despite their split, Kanye has stayed close with their four kids and he is especially close with their oldest daughter North. Kim has admitted that their energetic 8-year-old is a lot like her dad especially when it comes to her affinity for over-sharing on social media. Kim has also shared that she feels intimidated by her daughter since she is a little version of Ye.
Keeping her close
Kim has made plenty of statements to express how much she has moved on. She even said that she doesn't mind if Kanye sees new women and that he "should have a wife that supports his every move and travels with him." On the other hand, Kanye still wants Kim around him at any chance he gets. In 2021, Kim and the kids attended the rapper's Donda listening parties where Kanye debuted lyrics seemingly about his broken marriage.
He sang: "Time and space is a luxury, but you come here to show that you're still in love with me." That has got to be about Kim.
Not a Pete fan
It's no secret that Kanye is not Pete Davidson's biggest fan. After all, the SNL comedian is the first real public romance of Kim since the divorce. Sources close to the Donda singer have shared that he despises the relationship and feels so jealous over Kim and Pete hanging out. But even through Kanye's apology and begging attempts, Pete is not overly worried about his girlfriend's ex.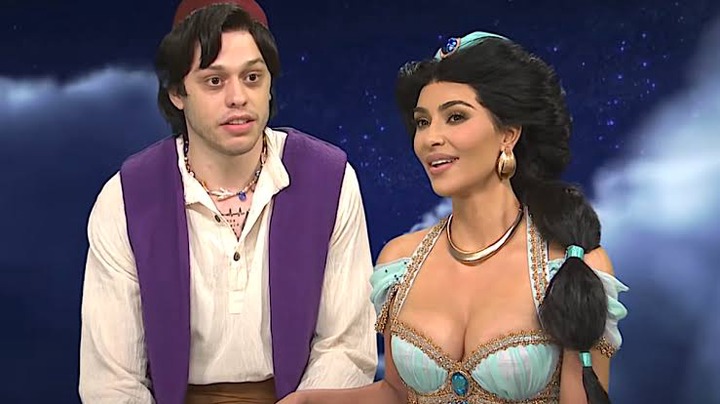 The comedian might seem like the underdog, but let's face it, this guy is a celeb dating pro. Besides, Pete and Kim are just having fun.
Co-parenting: A big reason that Kanye is moving in so close to Kim and the kids is that the former couple plan to continue co-parenting North, Saint, Psalm and Chicago. Kanye knows that the kids mean everything to Kim and so staying close is a sure way back to Kim's heart. Kanye might have been excluded from the Kar-Jenner christmas celebrations this year, but he is still present in their lives.
Kim shared that following the divorce, her biggest focus was successfully co-parenting and maintaining the kids lifestyle and routine.
Big regrets
Kanye definitely had some big regrets following his relationship with Kim. His extreme views on politics, religion and philosophy played a part. Kim shared that it wasn't just the big mistakes that drove her away, it was the little things too. In the series finale of Keeping Up With The Kardashians, Kim said: "I want someone that wants to work out with me every single day. The little things are what I don't have."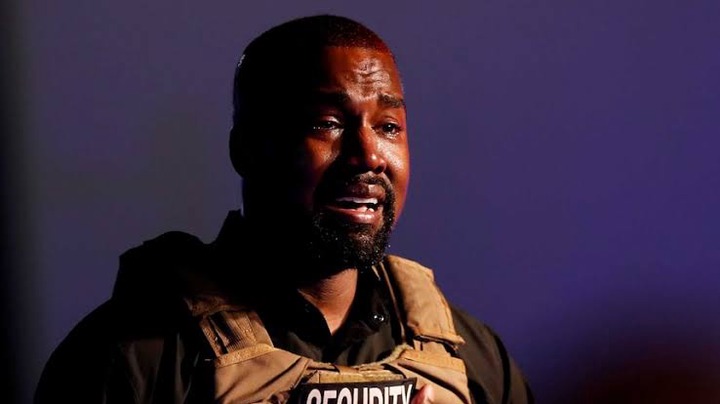 Kanye has clearly made some major errors in judgment in his relationship with Kim. Now he regrets their divorce and is looking for any way to win her back. Kim has moved on, will Kanye do the same?