The year just started and we are already hearing wedding bells as Kourtney and Travis are gearing up for their big day. We have basically been awaiting the day that Kourtney and Travis took their relationship to the next level. Ever since they made their relationship official, we have seen Kourtney happier than she has ever been before.
So it's no suprise that she and Travis are eager to start wedding planning as soon as they could. In fact, according to a source from Entertainment Tonight, the couple started planning their wedding less than two weeks after getting engaged. Here are 5 details about Kourtney & Travis Barker's big wedding day.
Wedding planners (Mindy and Kris)
It appears that when you are a Kardashian, you need the best of the best when it comes to wedding planning and that is where Kris Jenner and Mindy Weiss come in. They will both be planning Kourtney and Travis's wedding together. Honestly, it makes complete sense that Kris would want to be involved in planning her first daughter's big day. Mindy is also a powerhouse on her own.
If you have seen Keeping Up With The Kardashians, you may have seen her face a few times as well. She is the woman behind countless events held by the Kar-Jenner clan including Stormi's world party. She even planned Kim's first birthday party.
One of the biggest reasons Travis and Kourtney are so adamant about getting on top of their wedding planning early is because they have got their mind set on celebrating it this year. A source told E that even though Kourtney would like it to be soon, logistically it will take some time.
Small destination wedding
There has been several talks about the size of the guest for the wedding. It makes perfect sense that Kourtney and Travis would want to spend their big day with as many loved ones as possible, but that doesn't always have to be the case because of the pandemic. While there were talks that the happy couple originally wanted a large ceremony, a source told E.T in October of 2021 that they have been considering having a destination wedding that will be intimate and small.
No bridezilla
While it may be entertaining to see brides create dramatic scenes on TV, there may not be any of that going on for this Kardashian wedding. While we are used to seeing Kourtney in executive positions and making important decisions, she is also in the hands of her mother who is one of the biggest celebrity wedding planners out there.
Related: 10 famous celebrity couples that defined 2021.
According to a source from E, Kourtney is relaxed and laid back about the details and she is not a bridezilla at all. Travis is also involved but he lets Kourtney make most of the decisions and wants it to be her day.
Scott Disick may not be there
As you can probably imagine, seeing the mother of your children and the woman you have been with for years getting married can be understandably difficult. While it's completely possible that exes can co-exist and live peacefully while co-parenting, Scott Disick is probably not interested in that form of relationship.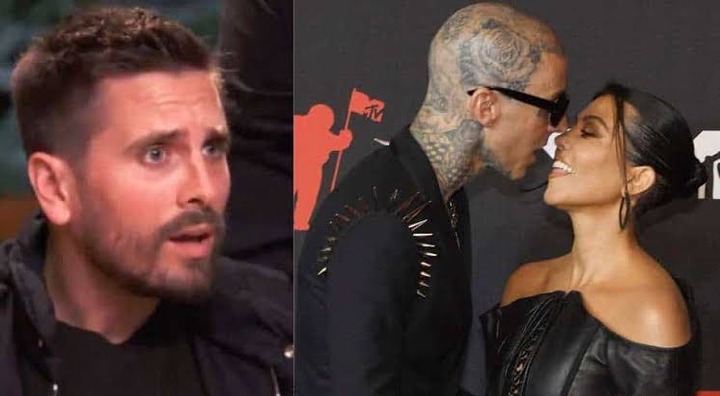 A source confirmed to People in October of 2021 that Scott never approved of Kourtney dating Travis. He always had this idea that he and Kourtney would eventually get back together. He may surprise us all, but for now we won't get our hopes up.
The couple's kids will likely be involved
It's easy to see how a change in family dynamics may affect any couple's children especially in the case of Travis and Kourtney who both have kids of different ages. But luckily, things seem to be going well with the blended families. They have both put in the work to allow for their kids to adjust to their relationship and the efforts seem to have paid off.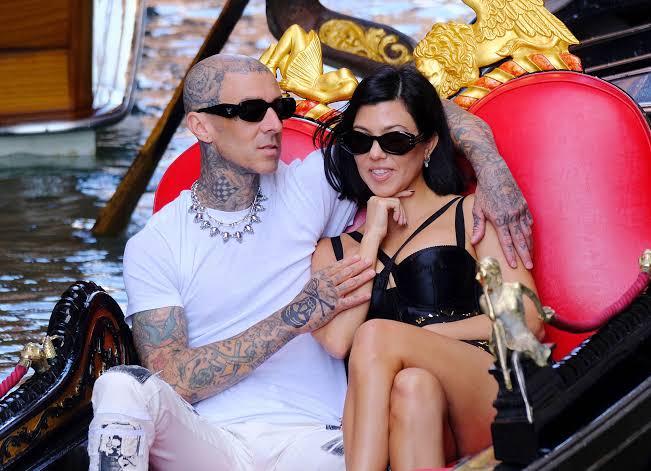 The whole family is often seen together enjoying the company of each other and proving that changes in relationships can work out for the better. So it wouldn't be surprising that their children would be an integral part of their big day.