There is no denying the fact that we experienced blossoming relationships in the celebrity world in 2021. From new loves like those of Kim Kardashian and Pete Davidson to old reunions, 2021 was truly the year of the celeb couple. Here's a run through of celebrity couples that defined 2021.
Kit Harrington and Rose Leslie
This couple met when they played love interests Jon Snow and Egret on the HBO series 'Game Of Thrones.' Though Leslie's time on the show was predictably cut short, their real-life romance would prove more long-lasting. They tied the knot several years later in 2018. In 2021, their family expanded with the birth of their first child.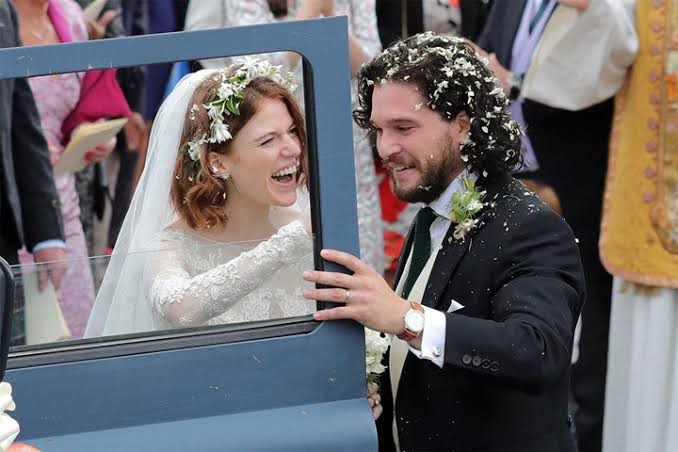 Though the couple is notably low-key, Harrington and Leslie made an eye-catching return to public view at the 2021 Met Gala in September with their charming laid-back dynamic. We can only hope we will be seeing more of them soon.
Channing Tatum and Zoe Kravitz
A New York City paparazzi snapped outing is a big part of any new celeb couple's dating timeline and in August of 2021, Zoe and Channing gave us one for the books. The pair had been lightly romantically linked in the past with Channing set to star in Zoe's new movie 'Pussy Island.' But nothing was confirmed until what should be dubbed the hottest bike ride of 2021.
The two were spotted riding around the city and then in the following days, they grabbed up ice coffee and groceries together. When Channing followed Zoe Kravitz's accounts on Instagram, we knew it was real. The pair may probably be the hottest couple of the year.
Michael B Jordan and Lori Harvey
Some of the couples we have talked about thus far have been pretty private about their private lives, but these two are decidedly not. When Michael B Jordan and Steve Harvey's adopted stepdaughter Lori Harvey confirmed that they were dating in January of 2021, the Instagram floodgates opened.
If you follow either of these two on social media, then you are bound to see a plethora of steamy romantic photos. While these two might seem overly public, Lori has talked about wanting to give the couple's fans just enough to keep them satisfied, but keeping the important things private.
Kourtney Kardashian and Travis Barker
Although some fans might be surprised by Kourtney Kardashian and Travis Barker's seemingly whirlwind relationship, the two have actually been friends for years. The pair first sparked dating rumors in 2018, but a romance wasn't confirmed for these two lovebirds until January of 2021.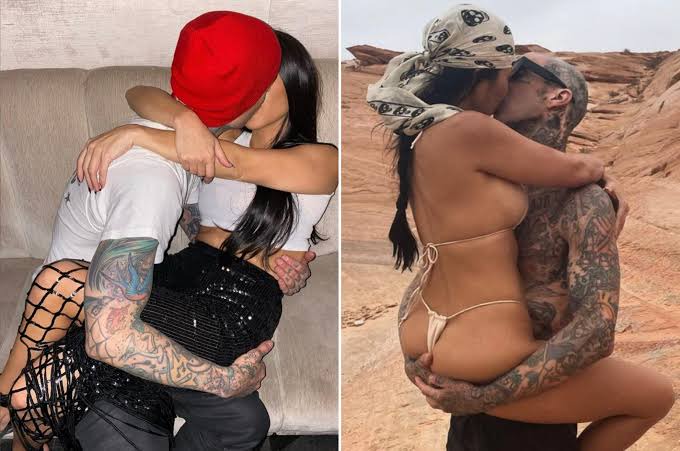 They have been spotted everywhere since and post about each other on Instagram constantly. They seem to be incredibly into each other which was why they got engaged in October of 2021.
Blake Lively and Ryan Reynolds
This couple met while filming 2011's 'Green Lantern' and soon became friends. It is a foundation that is still very obvious even all these years later. Their social media exchanges are undoubtedly hilarious, but always with a sweet affection that never fails to make us swoon a little. No matter how big or how small the job, these two continue to prove they will always show up for one another.
Related: 10 famous celebrities with multiple baby mamas & daddies.
In August of 2021, they celebrated the 10th anniversary of their first date with a series of Instagram stories that were as funny and romantic as ever. We can't say that we love Ryan Reynolds and Blake Lively as much as they love each other, but it might be pretty close.
Olivia Wilde and Harry Styles
The public was stunned when reports surfaced at the end of 2020 that Wilde and long time beau Jason Sedakis were calling it quits, but 2021 just brought more surprises. In January, the internet nearly imploded when Olivia and none other than Harry Styles were seen holding hands together at a wedding. From there, things seem to move fast from PDA to spending time at one another's houses.
Adele and Rich Paul
Rumors about the pair started swirling when Rich Paul, a sports agent for the likes of LeBron James said he was dating a pop star back in May of 2021. In July, the two were spotted cozying up together at game five of the NBA finals. For Adele's part, she said she didn't really care about confirming the relationship. She just wanted to go to a basketball game. The two have been Instagram official as of September 2021.
Megan Fox and Machine Gun Kelly
This couple has never shied away from the spotlight. They first turned heads when Megan Fox appeared in the 2020 music video for Machine Gun Kelly's song 'Bloody Valentine.' It wasn't long before they had made their relationship official. Since then, they have been giving the world little doubt about their feelings for each other.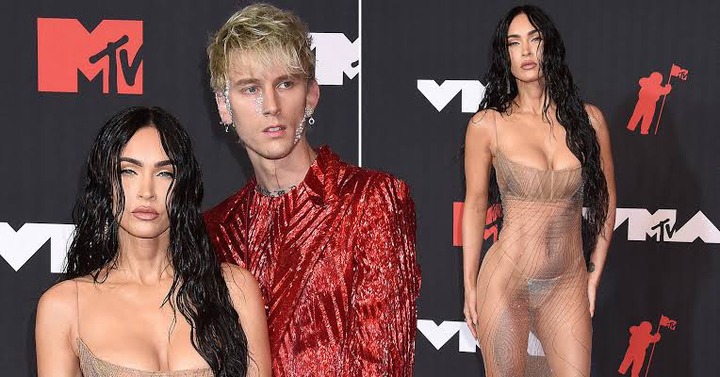 Throughout 2021, the pair has been inseparable, appearing on multiple red carpets and gushing about each other to anyone who would listen. If anyone still had questions about Fox and Kelly, their GQ interview should have been proof of their connection. Their Couples Quiz especially was overflowing with chemistry.
Tom Holland and Zendaya
Anytime there was the slightest hint that Tom Holland and Zendaya were in a relationship, the internet went into a frenzy. After some paparazzi photos surfaced, it was hard to deny the truth. Though it is nice and important that they keep their private lives private, the two do act as a nice example of being friends first and have only the most supportive things to say about each other.
Whether it is the adorable birthday social media posts, red carpet appearances or talk show segments, it's clear that these two are end game.
Jennifer Lopez and Ben Affleck
Ben Affleck and Jennifer Lopez first dated in 2002, nearly 20 years ago. The two immediately hit it off, but paparazzi and fame got in the way of their relationship. Fast forward to 2021 and Jenny from the block and Ben are back on track. While spotted together as early as May of 2021, the two were only confirmed to be dating again a few months later.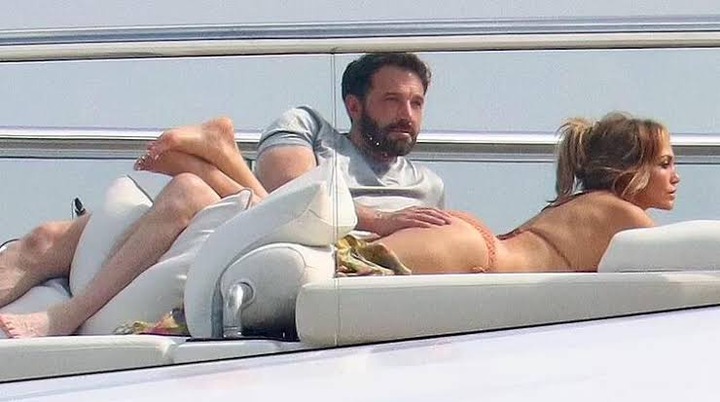 Jlo even posted a pic of them sharing a birthday smooch on Instagram and they have been giving us nothing but glorious celebrity relationship content ever since.