Ladies can you rock this hairstyle to support the #EndSARS movement?
Nigerian ladies are generally known to be fashion conscious especially when it concerns their hairstyle. They can go extra miles to get the best or trending hairdos, even if it cost a fortune.
There is currently a trending stuff in Nigeria, but it's no fashion, instead it is the campaign to end SARS, SWAT or whatever. We have seen several ladies matching along the streets in support of this trending campaign.
The awareness have been created but the struggle is not yet over, so it's high time for you all channel your passion for fashion to the EndSARS campaign. I stumbled upon an interesting hairstyle for this protest.
Related: "Freedom Fighters no need adverts," Zubby Michael call out celebrities for using #EndSARS to trend
Check out the image below: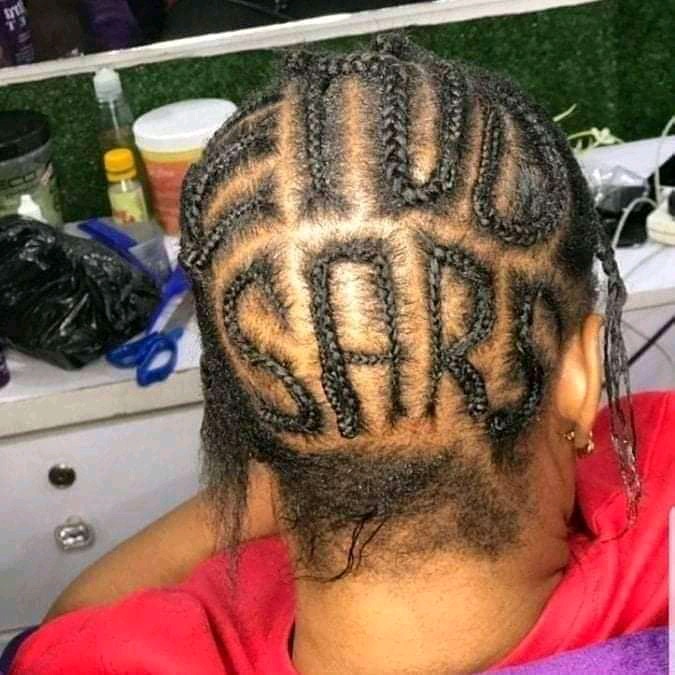 So, ladies can you rock this sharp braid for the campaign against the Special Anti-Robbery Squad? Just like your voices, your hair does matter.
Read More: Nedu Wazobia forces Ozo to speak Igbo during the #EndSARS campaign