Vladimir Putin is one of the most powerful men on this planet. And although he is more in the public eye than almost any other person as the president of Russia, he remains a mystery. The general public is not aware of exactly how Putin carries out his office, nor how he is really entangled with the Russian economy. For this reason, there is repeated speculation that Putin is also secretly one of the richest men in the world.
Therefore, in this article we want to get to the bottom of Putin and especially his lifestyle in detail. We will show you what a day in the life of Vladimir Putin looks like and what kind of person the Russian president is. We will also tell you how he became the head of the Russian state in the first place and how he remained it. But before we get to Putin's life as president, we want to take you briefly into his life before his presidency. Therefore take a look at his biography.
Note: This article is in no way political. We do not want to endorse or promote Vladimir Putin and Russia, nor denigrate or anything like that. This article is only for information and entertainment purposes.
Vladimir Vladimirovich Putin was born in Leningrad on October 7, 1952. As the child of two factory workers, he grew up in poor circumstances. In his youth, Putin began to develop extraordinary ambitions for the first time. He was enthusiastic about martial arts and learned Judo, also called 'Sambo' in Russia. In martial arts, he was extremely talented, so he quickly became the city champion of Leningrad and eventually one of the best junior sambo fighters in Russia. During this time, Putin went to a middle school called School Number 281, which was an absolutely elite school at the time and thus only registered students with outstanding achievements.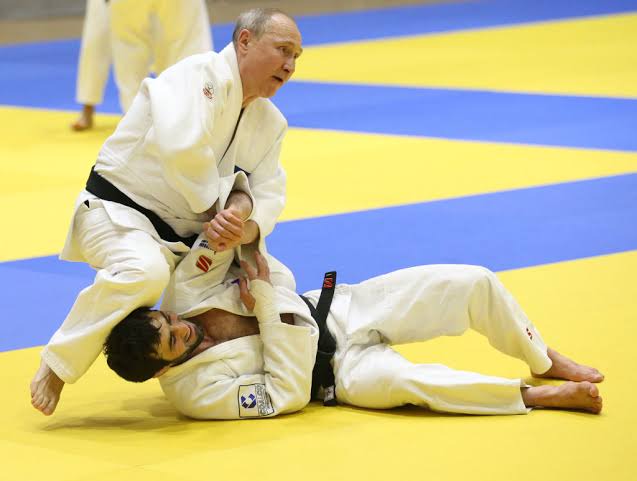 Even though Putin did not stand out there, he enjoyed a good education. During his school years, Putin also played handball and worked at his school's radio station, where he regularly played songs by the Beatles. He also found another fascination. Through the Russian espionage movies, he developed the professional desire to work as an agent for the KGB, the Russian secret service. After studying law, Putin then joined the KGB and worked in the GDR, among other places, for the Ministry of State Security.
READ: How Russia and Ukraine war is affecting the football world.
Then in the early 1990s, after a few years in the GDR, he came back to Russia, where he first became the vice mayor of the city of St. Petersburg. He also worked for Prime Minister Boris Yeltsin in the 1990s. In 1999, he was finally appointed Prime Minister himself, so that just one year later, in 2000, he ran for and won the election for Russia's president. After his return to Russia, Putin had an unbelievably steep political career and since then, with an interruption of 4 years, he has been the president of Russia.
But how does his life in the office as Russian president looks like? To clarify this question, we now come to his lifestyle. Putin's daily routine starts relatively late for a leader of his caliber. He likes to sleep in, so he usually has his breakfast shortly after noon. He eats mainly cottage cheese, omelettes, porridge and eggs, so he has a full meal right away and also drinks fresh fruit juices. By the way, the ingredients of his meals come from the farms plots of Patriarch Kirill, the first Russian religious leader. As a rule, Putin then goes swimming after breakfast. A habit that can often take up to two hours of his day.
According to the Putin's expert and journalist Venjuda, this is an important part of Putin's day, since the Russian president needs the downtime to make his political decisions. While Putin goes about his morning routine, his government staff is usually already waiting for him in the meeting rooms of the Kremlin. Putin is known to keep appointments and meetings waiting. For example, a minister usually has to wait 3-4 hours before Putin shows up for an announced appointment. One reason for this is that Putin himself never spends his valuable time waiting. On the other hand, the waiting for Putin is certainly also a demonstration of power.
Visit Newsblenda.com for more updates.
After the meetings, which Putin reduces as much as possible and which usually take place in the early afternoon, Putin goes to his office and starts to read. He reads three different reports almost every day. One is a report from his foreign ministry on international affairs, afterwards he reads a report from the Ministry of Defense on the ongoing operations of the military, and then other reports from his intelligence services and other ministries. After this political reading, Putin also reads Russia's major daily newspapers on a daily basis to always check how he is portrayed in public.
In his everyday work, by the way, Putin tries to do without modern technologies as much as possible. Instead, he still uses paper for important regulations and documents and he communicates almost exclusively via Russian technologies. After all, the danger that he could be intercepted is too great otherwise. Apart from that, Putin also regularly spends his time on PR activities. In the media he is always trying to embody an athletic and masculine image. Thus, he has already done all kinds of sports.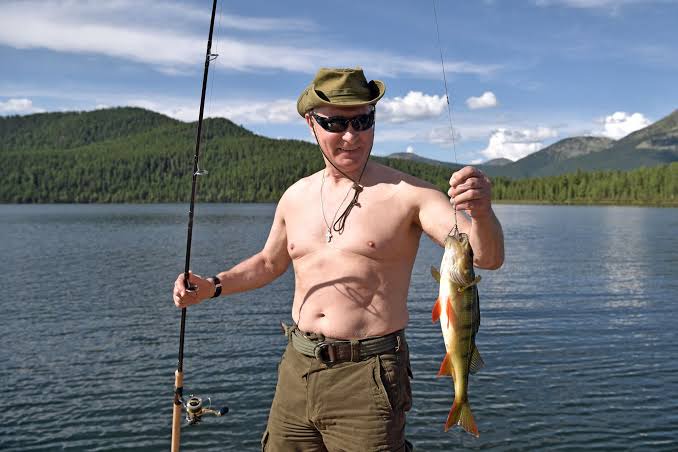 In addition to swimming, he has also been involved in hunting, fishing, paragliding, martial arts and climbing. Even if many of these actions, serve his image in the first place, it does not mean that Putin is unsportsmanlike. On the contrary, In addition to his daily swimming sessions, Putin also keeps himself fit with weight training. He regularly trains judo in the Kremlin and regularly organizes ice hockey games in which he meets with his business partners and other Russian politicians on the ice. According to Putin, ice hockey is one of his favourite sports.
Putin is also very health-conscious beyond his sporting. According to his personal physician, he does not trust conventional medicine. Instead, he prefers to use traditional remedies such as herbs or teas and also swears by the health benefits of saunas. Putin also uses a part of his day to further his education. According to his own statements, he is fascinated by the biographies of famous historical rulers. In addition, he also takes weekly language lessons and has a private English teacher who teaches him difficult vocabulary.
In keeping with his habit of sleeping late, Putin is known for working late into the night. Often he makes phone calls with important people until late in the evening, holds meetings and makes other important decisions. According to Putin, the best ideas often come to him at this time of the day. Of course, Putin also spends much of his time traveling. After all, he is always on state visits abroad and at other important international events.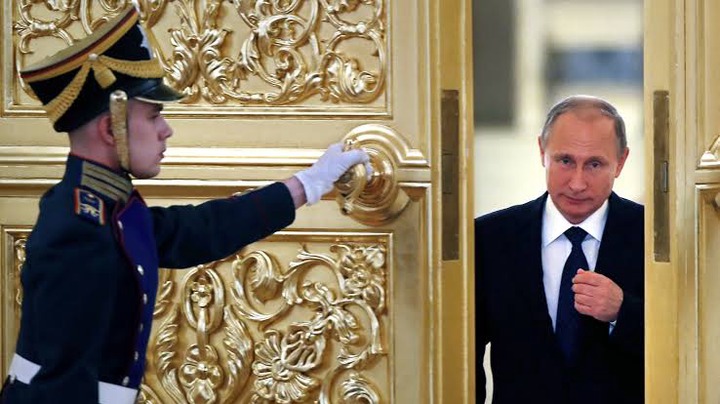 The special thing about his travels are the security precautions. No matter where Putin stays overnight, before his arrival all objects are exchanged, from the mattress and bed sheets to the lamps and chairs. In this way, Putin's security officials ensure that he can neither be bugged nor attacked. Even the bathrooms in the hotels where he stays are checked for contamination before his visits. Putin is equally secure during his air travels. He flies with a fleet of no less than three airplanes, which carry his personal goods as well as his servants and other government employees. The presidential fleet even flies from its own terminal at the Moscow airport. And that's it regarding Putin's extraordinary lifestyle.
Before we come to the end of the article, let's take a look at another exciting aspect of Putin's person. And that is his wealth. Even though Putin officially states that he is not particularly rich, there are many experts who suspect otherwise. According to official data, he is supposed to have a cash fortune of about $150 billion as well as a 77 square meter apartment, a piece of land and a few cars. However, there are voices that claim otherwise.
The political scientist Stanislav Belkovsky, who is a close confidant of the former Russian oligarch Boris Berezovsky, claimed in an interview that he knew from a reliable source that Putin's fortune amounts to about $40 billion. In fact, his fortune consists mainly of shares. In the company Surdonefte Gas alone, he allegedly holds more than a third of all shares, which alone amounts to several billion dollars. In addition, he has large shares in Gazprom and other oil companies. But not only that.
According to reports from Galileo, he is said to own up to 20 luxury estates which belong to him. In addition, he is said to own airplanes, yachts, luxury cars and his own art collection. It also fits in that he is regularly seen with a watch called pour le merite which has an estimated value of $350,000. To all appearances, Putin is much richer than the public and especially his citizens would like to know.