Being a professional supermodel goes beyond just looks. There are so many things going on within and around these individuals as they reach for stardom. For the majority of them, it's a blood sweat and tears battleground. Not to forget how young many of these models were when they started in the industry.
Between pressure from adults and trying to thrive in a massive industry, models have skills they commonly share that help them fit in among the best. Those skills are not handed to them. If they can develop these skills through time, so can you. Here are 12 skills you need to develop if you want to be a model.
Fashion
You may have heard how Alexa Chung's career evolved from modeling to becoming one of the most adored style icons and to eventually cutting it as a respected designer. This doesn't only happen to models, celebrities and athletes alike will attract eyes and lenses when they have a terrific sense of style. Have you looked at Zendaya and Naomi Osaka's outfits? Their head-turning styles easily make the headlines. It's not just about keeping up with the latest trends, you can pay homage to your favorite artist or designer and add your own individual twist to it.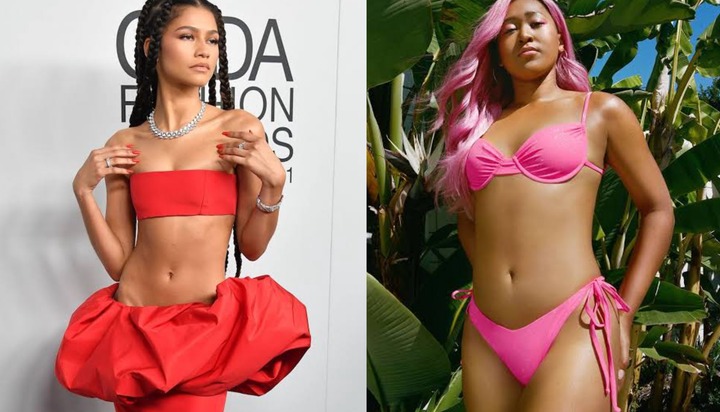 What do Alexa, Zendaya and Naomi share in common about their styles? They choose what they are comfortable in and experiment a little every now and then. So, keep that in mind.
Photography
Modeling and photography are a unit you can't separate. To be a model, you need to have at least some basic photography skills and knowledge like lighting, finding the right angles and taking selfies. There is no set of looks a model needs to have, but if you're following those Victoria's Secret Angels, you will know you have to learn to take bomb selfies for the gram.
Agents don't even always try to find anything particular. Anyone who has a distinct cool look can be noticed in the modeling world. Taking a good photo of yourself starts with maximizing the light around you. Go around the neighborhood during the golden hour and take some quick snaps in different spots. This is a trick popular among online influencers these days. Take your picture with the phone upside down it will definitely make your legs look longer.
How to runway
It took about a year for Naomi Campbell, Cindy Crawford and Linda Evangelista to debut on a runway. If you are wondering what they have in common to get to that point, it's their poise and the way they walk on stage. Have you seen Naomi Campbell's signature walk? The best thing about the walk is it's something you can train yourself to do. Apart from her instilled sense of confidence, Naomi Campbell shared on her YouTube channel that she got to learn a thing about her famous walk from her mother.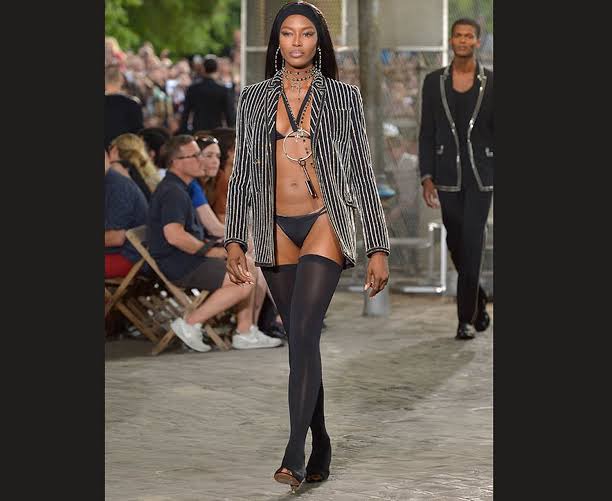 Naomi Campbell explained: "She taught me how to walk. It wasn't that I didn't know how to walk, she just taught me how to have a bit more swag."
Time management
Whether you are a freelance or a full-time model, developing time management skills will be beneficial to you. You can simply use time management apps if you think you don't have a knack for it. But taking control of your own time and schedule can be very empowering. It will be helpful in case you have to juggle between your main job and modeling or when you're booked for a dozen different events. There are at least five important components to proper time management skills: planning, prioritization, setting boundaries, delegating tasks and building a system you will diligently follow.
Organisation
Besides time management, working as a model requires you to be organised. From the beginning, there will be audition, appointments and client meetings. You will also be traveling to different locations for photo shoots, fashion shows and interviews. What if there is a sudden change in your schedule? These kind of things may seem menial, but if a model does not possess good organisational skills, she can say goodbye to her modeling career sooner than later.
Related: 8 things an Influencer must know.
Communication
Since you are going to work with people from many walks of life, decent communication skills can do wonders for your line of work. Sometimes, communication in the modeling world begins way earlier. Even before you utter a single word, the way you carry yourself, your body language, your handshake and all can be very telling about how you communicate with people. Practice they say makes perfect. As you meet more people that experience different environments, you keep improving your communication skills. The key is to always be respectful to everyone you see.
Active listening
Being able to actively listen goes hand in hand with your communication skills. In fact, good and productive communication won't happen without active listening. As a model, you will be taking instructions from photographers, production managers and in fact anyone in charge almost all the time. Being able to actively listen to what they want to achieve at the end of the project will not only help you make it a reality, but there's a big chance that you will also leave a great impression on anyone you work with. It will help open new opportunities for you in the future.
Self-branding
Our world has fallen into two categories during the past decade – 'URL' and 'IRL.' You may have heard how Kate Moss was discovered in an airport or how Naomi Campbell was scouted while she was shopping with her mother. It's actually how most models are found these days. Scouting models from Instagram is a common practice. Aside from sending your headshots to modeling agencies, you can start stepping up your selfie game on Instagram.
An even better idea is to use your account as your online portfolio. Even if agents don't land on your page, people may consider working with you based on your self branding.
Networking
For most of us who have zero connection in the biz, modeling will absolutely be a full-time grind. You have to expect to hustle if you really want to be out there. While you can't just barge into big gigs and introduce yourself to any famous face, attending the event there are other ways you can start by contacting reputable agencies with legitimate track records. Do some research on their projects and who they've worked with before so you know what you're getting into. As much as networking is important, it's also where the sketchy part happens and surely you don't want that.
Self-control
Models and athletes have one thing in common – staying fit and healthy is non-negotiable. For obvious reasons, there is no taking a break from being fit when you are a model. When they are not fit, they won't look their best and that is not good for business. If a model has to work every day, they need to keep up with their exercise and diet every single day as well.
Besides fitness, self-control is related to how you compose yourself during a photo shoot or on the runway. When you are not feeling 100, can you hold yourself together and appear to be 101? The camera will be able to catch even the slightest drop on that number.
Decision making
With or without an agent, a model constantly makes decisions throughout her career and some of them can be life-changing. It can be as simple as which agency you should sign with or which of the two competing products you should choose to endorse. Not only that, sooner or later a model will be faced with a tough decision like saying no to an offer because it doesn't suit their self brand or worse still, personal values.
Self-motivating
The modeling industry is one of the toughest lines of work out there. It's certainly not for the faint-hearted. You will face endless struggles, rejection and criticism constantly. There will be days when you feel like you want to quit right there and then. That is why the ability to motivate yourself is so important. No matter how harsh the rejection is, can you make yourself come back for another try? No matter how often they fall on the runway, a model must know how to pick themselves up, dust themselves off and carry on.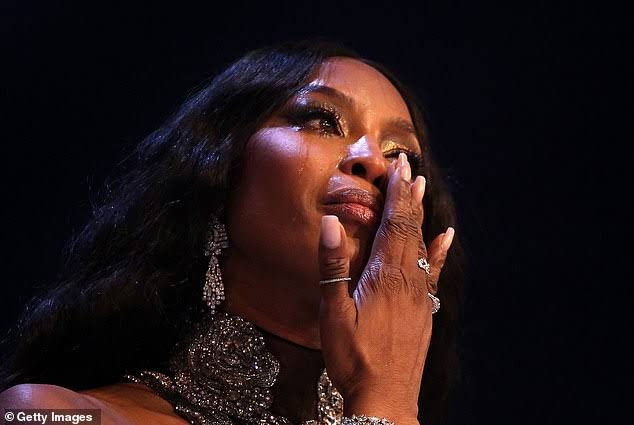 Literally and figuratively, there's a place for everyone in the business. Modeling is a profession that requires a specific set of skills and the best way to succeed in anything you do is to master and perfect those skills. It's undeniable that the most popular models we know today are still catering to conventional beauty standards, yet the industry is marching towards a better and more inclusive space. By possessing the right skills there's always a place for you in the business.