Remdesivir a broad-spectrum anti-viral medication developed by biopharmaceutical company Gilead Sciences has been approved  as a possible treatment drugs for Covid-19.
U.S. Food and Drug Administration (FDA) okays the emergency use of the experimental drug remdesivir, because it has shown great results after being administered to some hospitalized coronavirus patients and so far it helps them recover faster.
Donald Trump made the announcement during a meeting with Gilead chief executive Daniel O'Day on Friday at the white house oval office.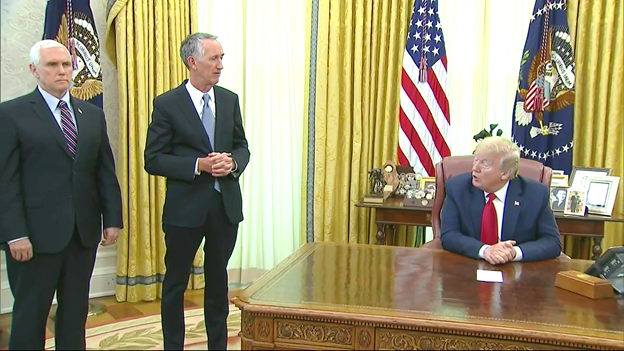 In his speech, the maker of the drug Mr O'Day called the move a significant step towards easing the coronavirus crisis.
"We're humbled by this being an important first step for … hospitalised patients," Mr O'Day said.

"We want to make sure nothing gets in the way of these patients getting the medicine, so we made a decision to donate about 1.5 million vials."
Currently there is no W.H.O. approved treatment drugs for coronavirus, and remdesivir will still need formal approval. The regulators can convert the drug's status to full approval if Gilead or other researchers provide additional data of remdesivir's safety and effectiveness.