The crime scene was a bloody mess, Neymar laid on the ground twisted and contorting in pain. The flashy dribbler had taken hits, but none like this before. It's our job to find out who did it and I only have one clue – it's the most red-carded player in history and it's not Sergio Ramos. If not Sergio Ramos, then who could it possibly be? The investigation has only just begun.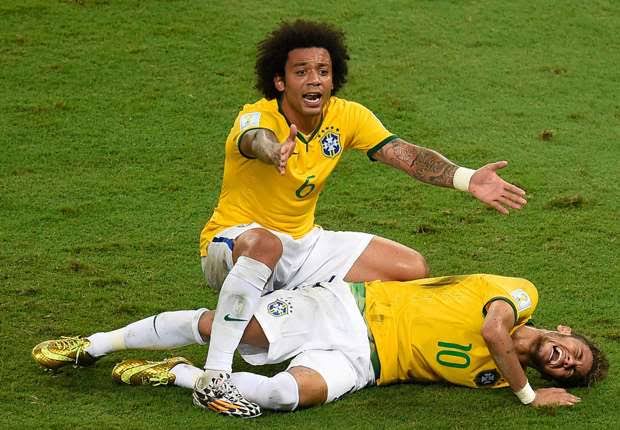 When I think about dirty players, the second name that comes to mind is Vinnie Jones. Tough as nails! The now actor used to be a footballer. If you ask me, he was more of a butcher. Jones holds the record for the quickest booking ever in an FA Cup tie. In 1992, he was brandished with a yellow after just three seconds. But Vinnie Jones only has 12 red cards in his career making him 10th in the alzheimer's list.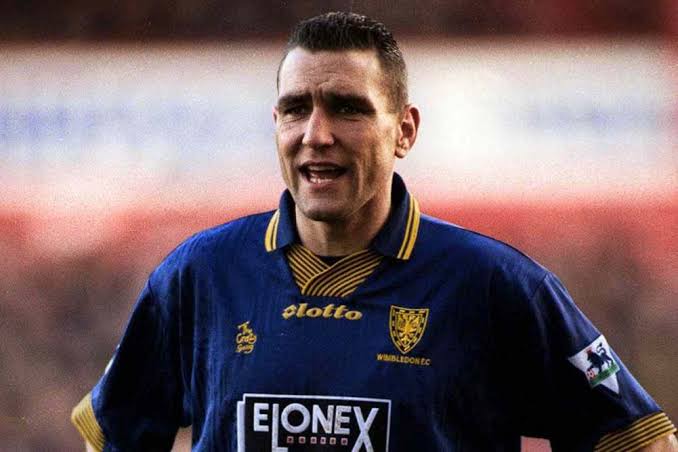 The ninth is Mauricio Pochettino. The PSG coach became a footballer after practicing judo as a child. Does he have the perfect motive to do it? The Argentinian retired from football with 13 red cards and the next one on the list is a true killer.
We're talking about Felipe Mello. You might think that Mello is out of the game nowadays but you'd be wrong. The midfielder who wore shirts of Juventus, Inter and Galatasaray is still playing in Brazil. He's even lifted the Copa Libertadores twice, but the real shocker is – he seems to have corrected his ways. Mello who's been sent off 14 times has barely been booked in recent times and hasn't seen a red since 2019. Maybe he found god. All I know is he didn't maim Neymar.
Yannick Cahuzac a 37-year-old French defensive midfielder is another name that fits this bill. Cahuzac had been away from the spotlight playing in League 2 with Lens, but now they are back and the blood trail follows him. Having already seen red this season against Bordeaux, Cahuzac has 18 red cards to his name and in the 2016-2017 season, he earned himself three reds in four games. How did he get away with that? In the Lens game against PSG earlier this season, Cahuzac played for just 10 minutes and Neymar wasn't even in the squad.
Cahuzac is off my list but while I was checking him I got a tip from the city of Sevilla. Pablo Alfaro was a tough defender from back in the day. Many say he inspired Sergio Ramos' aggressive game. Alfaro in fact is the second most red-carded player in the history of LA Liga with 18. But he stopped playing altogether in 2005, four years before Neymar made his official debut for santos in 2009.
Related: Football teammates who despised each other.
That's also the perfect alibi for the most red-carded player in Serie A history Paolo Montero. Don't know him? The mere mention of his name sends chills down the spine of most talented attackers of the 90s and Serie A had the best ones at the time and montero went a bit too hard on them. Ryan giggs once called Uruguay and Montero and his teammate Ferrara the toughest defenders he ever faced. Montero got a total of 21 career red cards.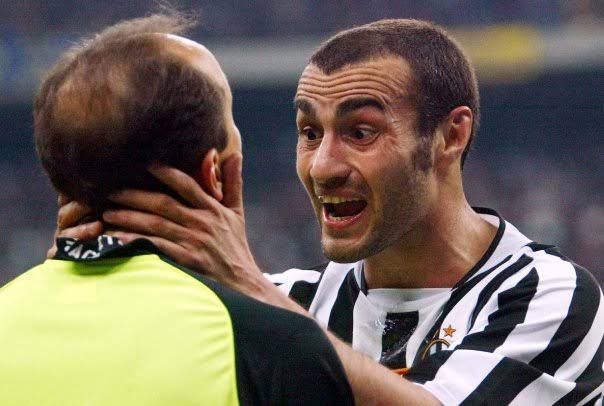 Another crook worth looking at is Alexis Ruano Delgado – a Spanish defender who saw red 22 times and was booked 130 times as well. Alexis was accused of match fixing during his spell with Turkish side Besiktas. Ruano disappeared from the face of the earth after his contract with Racing Santander expired.
He can't be the one and the same goes for French Cryil Rool. What an assassin he was – 30 red cards and 187 yellow cards. Rool hung up his knives, I mean boots in 2010 and since he's picked up paddle to watch out for him in the courts. There are two names left on my list and one has been pointed out by our victim.
As innocent anyone could understand why, Sergio Ramos might be the number one suspect. The Spanish legend is synonymous with violence on the pitch. He's been sent off 27 times so far and holds both the LA Liga and Champions League record. I was really hoping that Ney's assassin would be this guy, but unfortunately he's not the one.
The one who injured Neymar is not very popular as he never left South America. But this man is the coldest hitman in the game. I'm talking about the Colombian menace Gerardo Bedoya who was once sent off in a Colombian derby for elbowing a rival in the head. While he was waiting for the ref to show him the red, he took the chance to further kick the fallen rival on the head. A 15 match suspension was an order – that was his 41st career red card and he didn't stop there. He eventually broke the international record by receiving 46 red cards in total.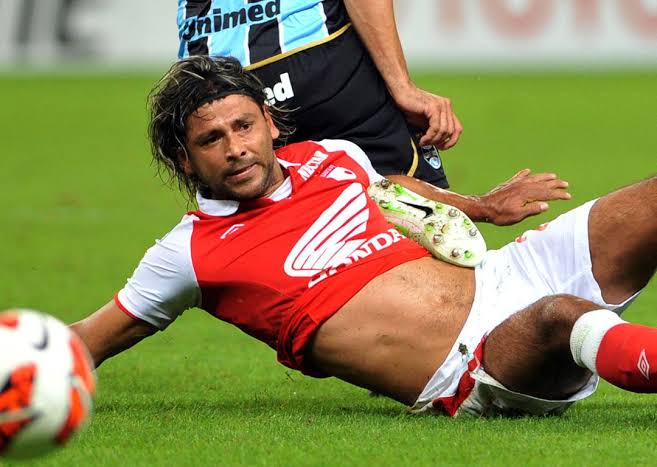 That's almost double Sergio Ramos's tally. When he retired, he went into coaching and on his first match as an assistant manager, he was sent off too. Old habits die hard and good footballers get slayed by Bodeya.