American rapper and singer Montero Lamar Hill, popularly known as Lil Nas X has vowed to resign from the Illuminati if he doesn't win Grammys tonight. For those who don't know, Illuminati is a name given to several groups, both real and fictitious. Historically, the name usually refers to the Bavarian Illuminati, an Enlightenment-era secret society founded on 1 May 1776 in Bavaria, today part of Germany.
Lil Nas X has been a bold representative of the group since he became famous. However, for reasons best known to him, he has stated on social media that if he doesn't win the Grammy award tonight, he'll quit.
Ayra Starr – Beggie Beggie ft CKay Mp3 Download.
"If I don't leave with Grammys tomorrow I will be formally turning in my resignation letter to the Illuminati," he wrote on Twitter.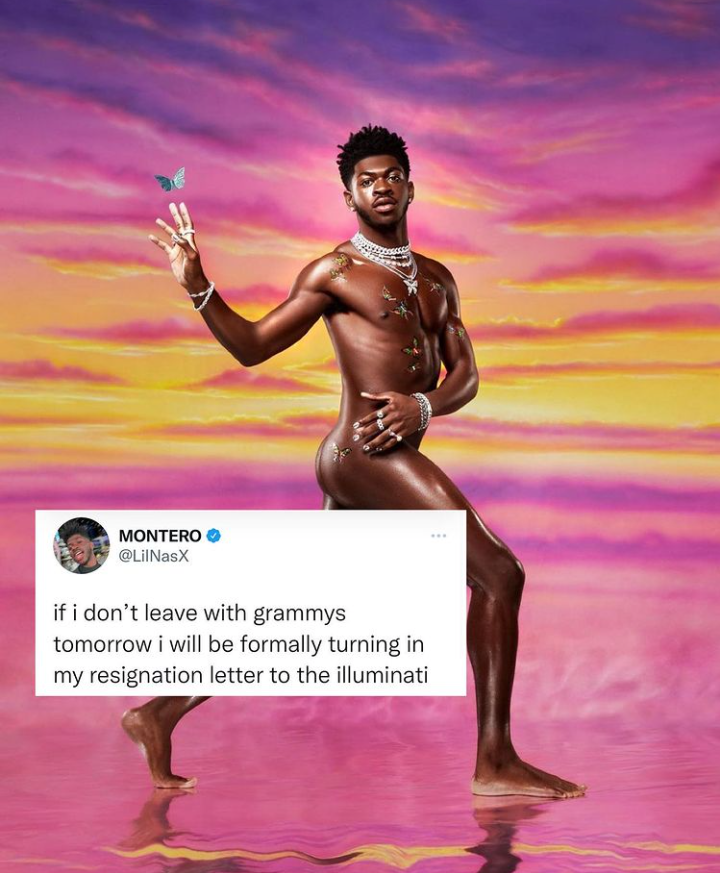 The Grammy award ceremony is scheduled to hold on Sunday, April 3, 2022 at the MGM Grand Garden Arena in Las Vegas. The 22-year-old is nominated for Record of the Year, Album of the Year, Song of the Year, Best Melodic Rap Performance, and Best Music Video.