Manchester United's fans have taken to social media to wax lyrically about the performance of the team in their 6-2 demolition of AS Roma in the first leg of the Europa League semi final.
The Red Devils came from 2-1 down in the first half to a massive to 6-2 victory at Old Trafford. A brace from fantastic Edison Cavani and Bruno Fernandez, including one goal each from Paul Pogba and Mason Greenwood was all that Manchester United needed for the party.
Read: Leicester goal hunter Iheanacho, beats Messi, Ronaldo, as most viewed player on Transfermarket.
Proud supporters of the club has temporarily taken over the social media to express their delight in the performance of Ole Gunnar Solskjaer's team.
Read some selected comments below: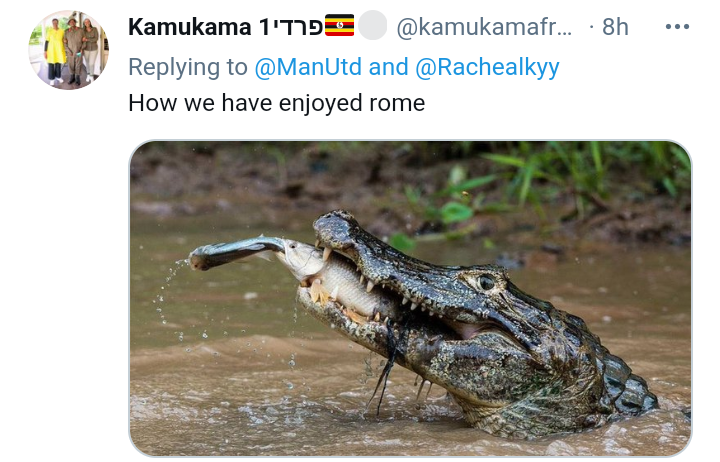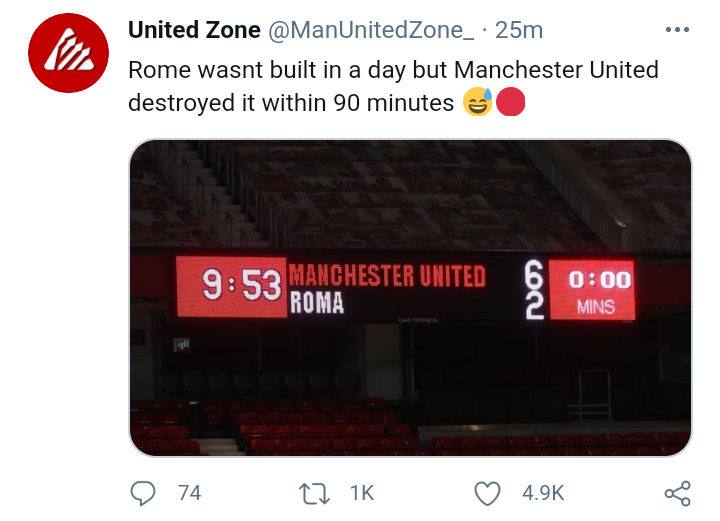 By scoring six goals in a single game in a European competition, Manchester United became the first side to net as many goals in a major European semi-final since Real Madrid in May 1964.