On Sunday, July 31, 2022, PSG won their first trophy of the season by beating FC Nantes 4-0 in the Champions Trophy. That victory was made possible by the brilliant performances of Neymar and Lionel Messi.
During this match, Lionel Messi dazzled everyone. The Argentine genius was very restless, touching countless balls and combining perfectly with his teammates. He was the one who opened the floodgates by eliminating Albant Lafont with a gesture of great finesse. A goal that logically recalls his best actions at FC Barcelona. To top it all, Messi finished man of the match.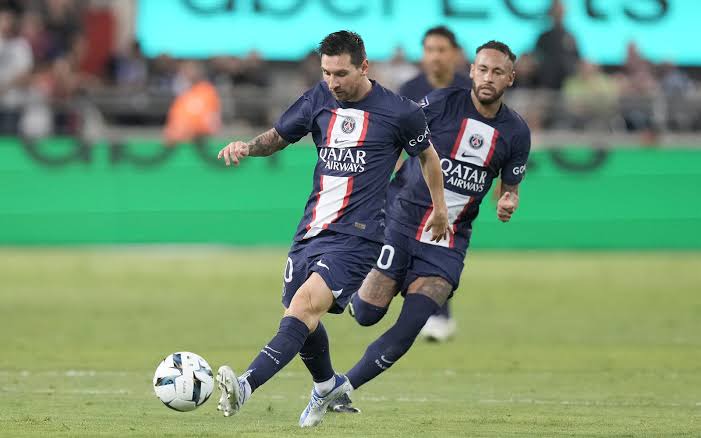 Such a great performance from Lionel Messi necessarily contrasts with his discreet and disappointing performances last season. But his Brazilian teammate thinks nothing has changed about his game.
Related: A new episode for the transfer of Cristiano Ronaldo.
When asked at the end of the match about this "new Messi," Neymar's answer was very clear:
"No no, I don't think so. People talk a lot but don't know what's going on inside. Leo is Leo forever: he will not change and will always remain a player who makes a difference. I hope we will stay like this this season all three and that everything will go well for Kylian, Leo and me. If the three of us are good, PSG will be too."