Death is something we as a society do not like to talk about, even worse when it's murder – the taking of another man's life. But in reality, sometimes even the biggest footballers in the world have skeletons in their closets. This article is one that leaves a bitter taste in the mouth but one that we must talk about. Here are five footballers who have been charged with the worst crime of all – murder. One of the names on the list will surprise you.
Diego Buonanotte
Diego Buonanotte was once a teammate of Lionel Messi. The two Argentines were on the same team that clinched Olympic Gold for Argentina at the time alongside the likes of Lionel Messi and Angel Di Maria. Buonanotte was considered one of the most promising talents in world football, but while some of his more illustrious teammates were playing their trade in Europe, Buonanotte was a part of the setup at Argentine football giants River Plate.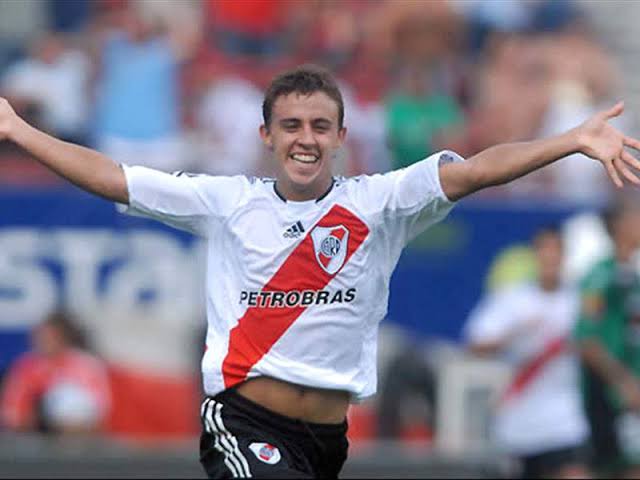 Buonanotte's trouble with the law started in December 2009 when he was involved in a fatal car crash that took the lives of everyone else involved except him. At the time, he was driving his father's Peugeot 307 on his way back from a nightclub when he lost control of the car, resulting in the crash that claimed the lives of three of his companions.
Following the crash, local prosecutors called for Buonanotte to be charged with three counts of manslaughter because he was driving drunk. However, these charges were not pursued by the authorities.
Alexandra Villaplane
We are almost certain you've never heard about Alexandre Villaplane and that's because he played football in the 30s way before we were born. Nevertheless, Villaplane is arguably the most despicable human to ever play the beautiful game. At the 1930 world cup, Villaplane wore the armband for the French national team. Ideally, he should have etched his name in world cup and football folklore, instead he will be remembered more for his life off the pitch than on it.
Visit Newsblenda.com for more updates.
Villaplane was a Nazi collaborator who committed several war crimes during the second world war, including sanctioning the death of 53 people while he served as the head of the North African brigade in league with the German Nazis anti-resistance efforts. Villaplane's nefarious activities would later be exposed in 1944 when he was caught and sentenced to death. On Boxing Day December 26, 1944 Alexandra Villaplane was executed by firing squad.
Patrick Kluivert
Kluivert is a Dutch legend, a baby-faced assassin who displayed his incredible attacking talents in the colours of Ajax and Barcelona. He made his mark in the footballing world as part of the iconic Ajax team of 1995 that wowed their way to the UEFA Champions League title. Kluivert was only a teenager at the time but it was already clear that he was going to become a football superstar.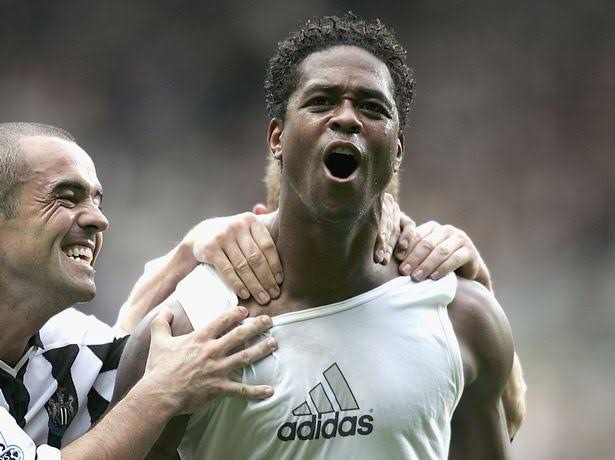 However, those prospects were threatened when at the age of 19, Kluivert crashed his friend's BMW M3 in an accident involving Martin Putnam, a Dutch theater director. Although Patrick Kluivert would survive the crash, Mr Martin Putnam was not so lucky he died in the crash. The fatal accident proved to be a very difficult moment for Kluivert. Later it was revealed that Kluivert was over-speeding when the crash happened.
Do you know Pepe hid a bullet in his sock? Read the full story.
According to investigations, he was traveling at over 104 kilometers per hour in a residential area with a maximum driving speed of 50 kilometers per hour. Following the revelation of the details of the crash, Kluivert went from being the beloved teenage sensation at Ajax to becoming a villain. The negativity surrounding him led to his exit from the dutch club to join Italian giants Ac Milan. Again, no charges were filed and he walks free to this day.
Marcus Alonso
He is the rampaging left back at Chelsea right now. Blessed with an eye for goal and a devastating left foot capable of whipping in the most difficult crosses for defenders to deal with. But before Alonso made a name for himself at Stamford Bridge, the Spanish left back was plying his trade at Bolton Wanderers. However, it was in an accident in the capital of his home country Madrid that Alonso would come face to face with the law.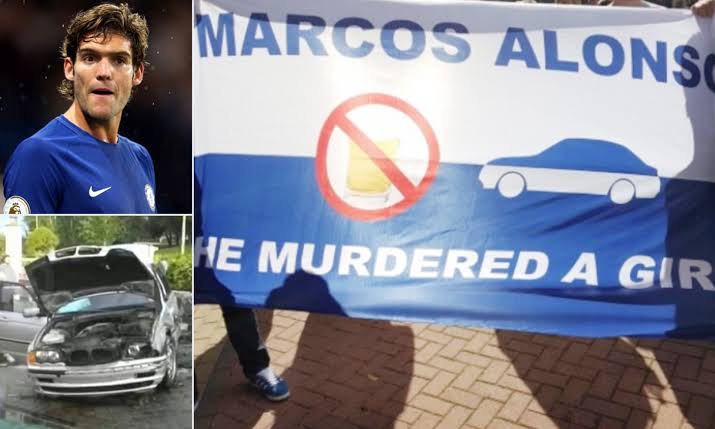 On that wet day, Alonso was cruising in his car at a top speed of 128 kilometers per hour in a zone with a restricted speed limit of 50 kilometers per hour. To make matters worse, Marcus Alonso was also completely drunk. He had almost three times the allowable limit of alcohol in his bloodstream. The drunk Spaniard crashed his car into a wall leading to the death of his co-passenger, a 22-year-old woman. Alonso now found himself in serious trouble. He was charged with the death of the 22-year-old woman and faced a four-year jail term.
But he got away with a 21-month sentence much to the disgust of the general public. Eventually, Alonso would have his prison sentence completely dropped after he paid a €500k out of court settlement fee to the family of the victim of the car crash – a slap in the wrist for such a grievous and careless offense.
Bruno Fernandes
Relax Man United fans, this is not your Bruno Fernandez. The story of this Brazilian shot stopper Bruno Fernandes is sad and painful. In 2010, Bruno was regarded as one of Brazil's brightest talents while he was playing for Flamengo. He was touted as the next big Brazilian export to Europe except that never happened. Brazil woke up to the news that Bruno Fernandes had been charged with the assault, torture and murder of his mistress and mother of his youngest child Eliza Samudio.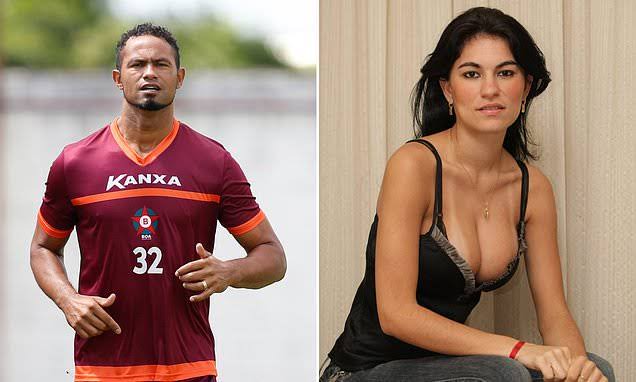 Despite being a married man, Bruno had an affair with Eliza and consequently Eliza bore a child for him. At first, Bruno refused to accept the paternity of the child, but following DNA testing, after the child was born, it was confirmed that Bruno was indeed the father of Eliza's baby. Nevertheless, Bruno still refused to take responsibility for the child and incensed Eliza then sued Bruno to court for child neglect. That action would lead to a disastrous series of events for Eliza.
Bruno connived with his cousins to abduct, assault and eventually kill Eliza. Afterwards, her body was cut into pieces and fed to dogs in what was truly a gruesome murder. The truth only came out when one of the accomplices, Bruno's cousin confessed to the police about how everything happened. As a result, Bruno Fernandes was handed a 22-year jail sentence for abducting, kidnapping and murdering his mistress.