Former Real Madrid centre-back Pepe shocked everyone when a bullet was found in his socks during a league game between Sporting and Porto on the 11th of February 2022. Now any matchup between these two Portuguese giants is always one to watch. They are two of the biggest clubs in the country and right now they are both first and second on the Portuguese League table.
You could argue that the game meant more to Sporting as they're the ones with some catching up to do, but Porto were definitely not resting on their laurels. They gave just as much as they received in that game and it ended up in a draw. Porto who were on top of the table going into the match found themselves two goals down in the 34th minute, but managed to find a way back into the game with a goal in either half. But the eventual score line wasn't even the talking point of the day.
That match saw five players get sent off. Five red cards in just one game. One of those red cards came during the game while the other four came from a bust-up that happened after the whistle for full-time. There was a whole raucous on the pitch which saw the players go head-to-head with each other, and of course when something like this happens, you expect Pepe to be an active part of it.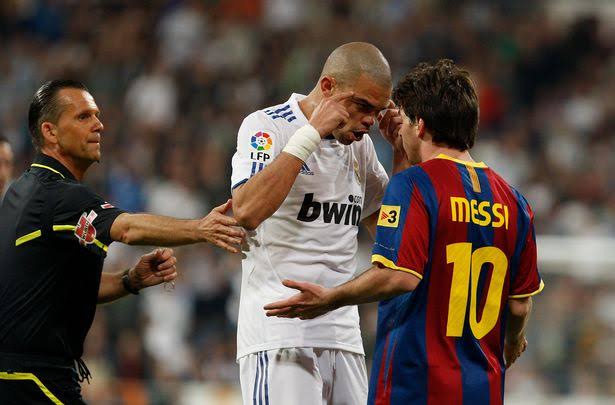 You remember him from Madrid, don't you? When the center back was in his prime, he was known to be the king of Shitholzary on the pitch back when Sergio Ramos was the Karma of the dreaded defensive pairing at Real and it seemed like he always saved his biggest axe for the biggest games. Back then, there was hardly a Clasico game that went by without Pepe going head to head with another player or taunting another. So you should expect a veteran like him to come to a derby well prepared and he did.
While players were picking fights with each other during the post-full-time chaos, Pepe decided to go a for bigger fish. The veteran Portuguese defender attacked one of Sporting CP's directors Hugo Viana and what he did according to the rule books qualifies as violent conduct. The Porto captain immediately saw red for that action, but apparently he could be facing more than just a few games on the sidelines. His case will be heard, but the 39-year-old could be facing two months to two years away from professional football.
READ: 10 football stars who look like each other.
But it doesn't even end there, earlier in this same game, Pepe had hidden a bullet in his socks. Apparently, the bullet was thrown onto the pitch by someone from the stands and Pepe immediately picked it up and tucked it in his socks in a bid to hide it from the match officials. But things didn't go exactly as planned for him as the bullet dropped to the pitch and some of the opposing players saw it and alerted the ref.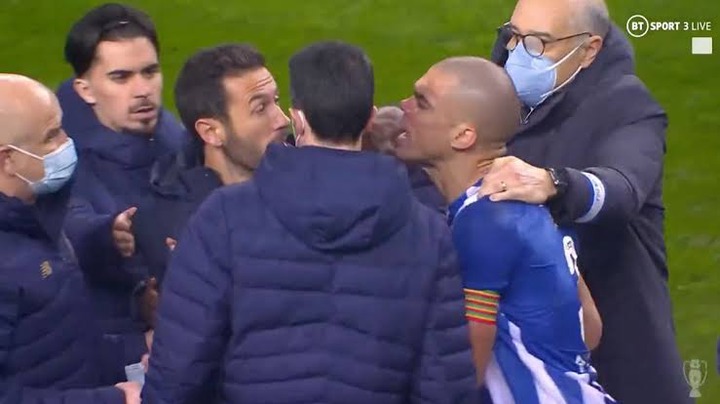 Ricardo Esgaio, the Sporting right-back was the main person who was trying to bring the referee's attention to the bullet, but the ref thought he was doing too much and gave him a yellow card for his troubles. But his efforts were not wasted as Pepe had to eventually hand the bullet over to the ref after it had been discovered. It's still unclear why Pepe attempted to hide that bullet though maybe it was to protect the club he had played close to 150 games for, a club he obviously loved so much.
Visit Newsblenda.com for more updates.
Because reports are saying that because that bullet was discovered in Porto's home ground, they could be closed down for some time as punishment. That really didn't age well for Pepe. From trying to be a hero for the club to facing a possible two-year ban from professional football. Does Pepe deserve a two-year ban or should a significantly shorter ban suffice let us know what you think in the comments.