Thrilling moments from the 2021 MTV VMAs
The 2021 MTV VMAs took over Brooklyn's Barclays Center on Sunday night and so much went down. We've summarised some star-studded moments from the big event. Let's get into it!
First things first, there would truly be NO award show without a red carpet. This year's carpet didn't disappoint as the stars brought their fashion A-game, giving us a glimpse of what is yet to come.
Kourtney Kardashian and Travis Barker made their red carpet debut and walked in matching black fits, and of course they were back at it again with the PDA.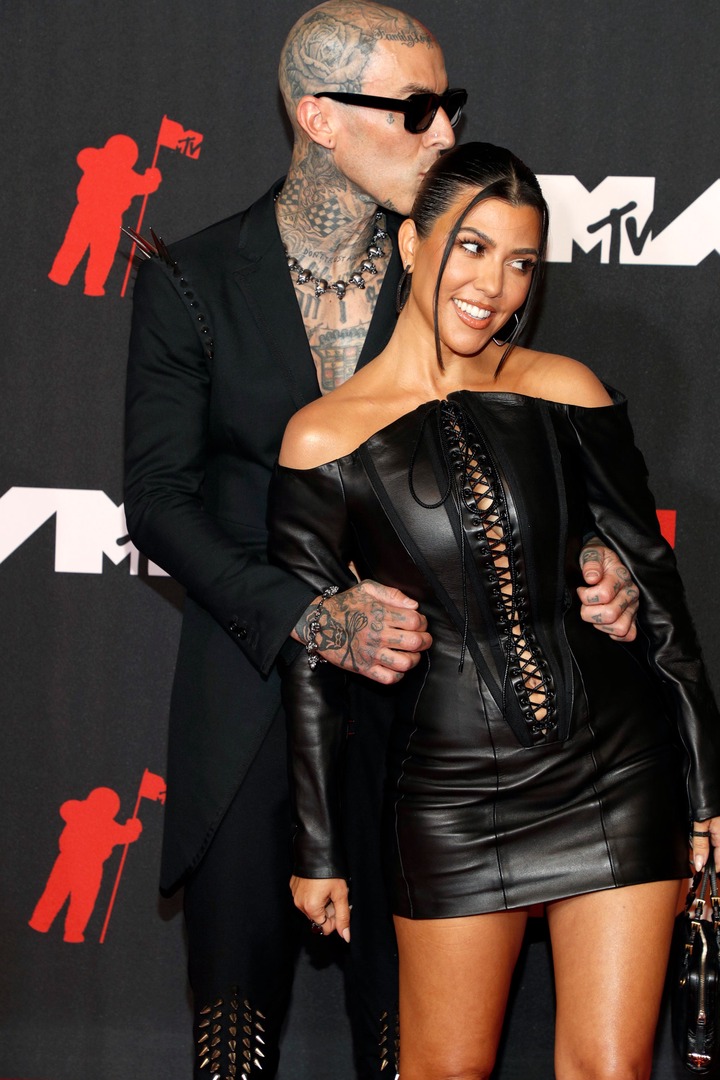 Their friends, couple Machine Gun Kelly and Megan Fox also walked the red carpet, with MGK in a red sparkly suit and Megan wearing a show stopping see through dress. Apparently, things didn't go in an orderly fashion, since it seems MGK had a run in with fighter Conor McGregor who was presenting at the VMAs.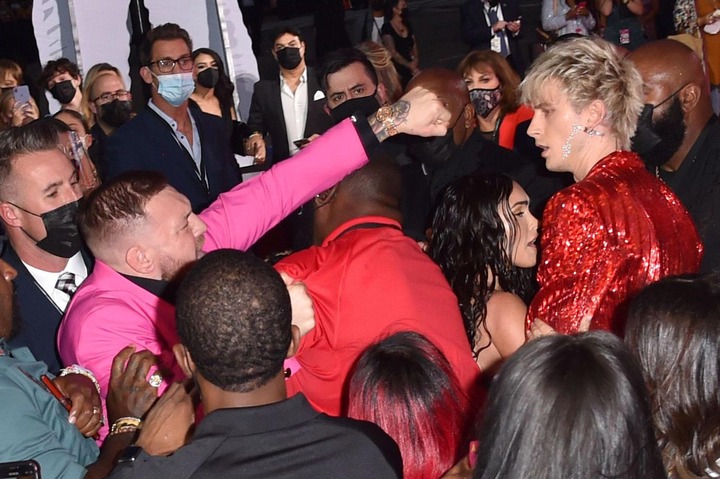 According to a source who spoke to People, Conor asked for a photo and wasn't too pleased when MGK's people said no to the request, which resulted in an almost altercation. At one point Conor even threw a drink as security immediately rushed to break up the altercation.
Luckily, things calmed down and were pretty chill once everyone got inside! And once they got inside the audience got a surprise visit from none other than the queen of MTV herself, Madonna who introduced Justin Bieber!
This year's VMAs was Justin's return after being absent from the show for six years, and his performance of his mega hit songs "Stay" featuring Kid Laroi and "Ghost" kicked off the night!
Later in the night, Justin took home the honour of the evening, Artist of The Year. During his speech he took the time to thank his wife Hailey, sharing "I look over here and I see my beautiful wife and I just want to say I love you so much." Hailey responded by blowing Justin a kiss!
Related: VMAs most dramatic moments throughout the years.
And speaking of sweet moments, Shawn Mendes and girlfriend Camila Cabello both performed at last night's VMAs, and fans absolutely loved watching Shawn dance along to Camila's performance of "Don"t Go Yet" just before she introduced him as the next performer.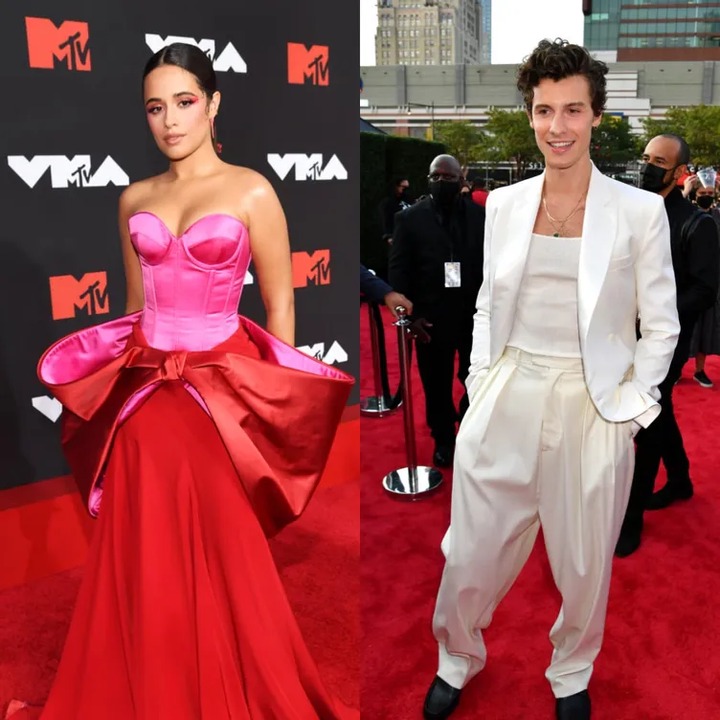 One fan shared quote, "Couple of the century", and another fan tweeted, "I love how supportive these two are of each other!"
There were a lot of VMA performances worth catching this year, but Olivia Rodrigo's high energy prom themed rendition of "Good 4 U" is definitely at the top of our list. Not only did Olivia's performance almost break the internet as it went viral Sunday night, but she also literally broke the camera lens at the end, in true angsty Olivia fashion.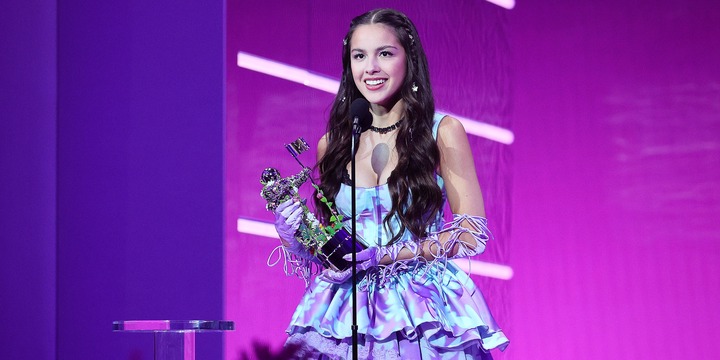 Olivia took home three moon men at the VMAs, for Push Performance, Best New Artists, and the much coveted award for Song of The Year, and she was pretty taken aback while accepting it. "This is so insane. I want to thank all you guys, the fans. This is so incredible."
She went on to say "This has been the most magical year of my life." before adding, "I want to dedicate this award to all of the other girls who write songs on their bedroom floor." Olivia also shared a candid selfie moment with fellow performer and winner Lil Nas X, who's performance of hit songs "Industry Baby" and "Montero (Call Me By Your Name)" was among the highlights of the night!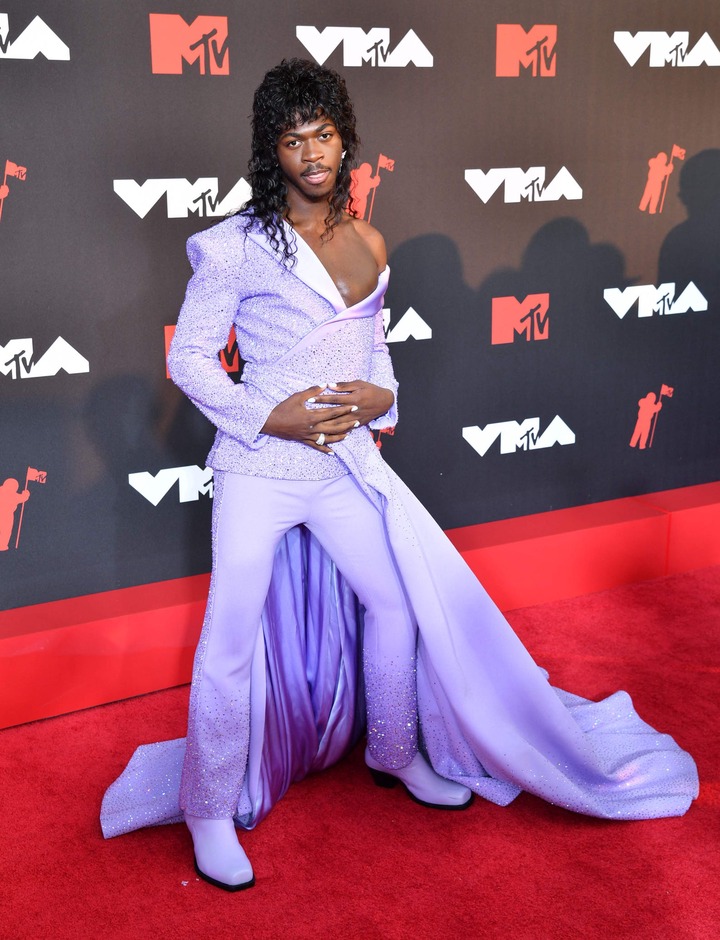 With a full marching band, dance breaks, and a team of dancers in bright pink outfits, it was definitely a VMA worthy performance. Lil Nas X also took home the Video of The Year for his controversial video for "(Montero) Call Me By Your Name."
In his speech, he shouted out fans, by telling them how grateful he was for the win! "I love you guys so much I do not take this for granted." Fans don't seem to be taking Lil Nas X for granted either, one tweeted "He put on an iconic performance! He deserves it all and I cannot wait for the album!"
There were so many more major moments from last night's VMAs. Last night's VMAs were truly one for the books, and we can't wait to hear even more incredible tunes from these talented acts over the course of the next year.
Latest posts by Law Blessing
(see all)