Ryan Kaji is the currently most financially successful YouTuber in the world. The 9-year-old Ryan, who became famous for playing with toys in front of the camera, now has more than 26 million subscribers and over 42 billion views with his channel Ryan's World! In 2018 alone, the elementary school student earned an incredible $26 million from YouTube alone and was named the world's highest-paid YouTuber by Forbes magazine for the second year in a row.
At 9 years old, Ryan has achieved what is unattainable for most people. He lives a life of luxury and lives in the most beautiful villas in the USA. But how does a child spend his everyday life, which is filmed almost around the clock by the camera – and how does Ryan cope with fame? Before we take a look at Ryan's current lifestyle, let's first explain who the 9-year-old is in the first place.
Ryan was born in the USA in 2011. His mother, Loann Kaji, is from Houston Texas and is the daughter of Vietnamese immigrants. At Texas Tech University in 2009, she met and fell in love with Shion Guan, an exchange student from Japan. Their son Ryan was born two years later, and Shion stayed with his family in the United States. There, he worked as a civil engineer while Loann was a chemistry teacher at the local high school.
In 2014, when he was just three years old, Ryan came into contact with YouTube for the first time and saw so-called "unboxing" videos in which children unpack toys and then play with them. He reportedly asked his mother why he couldn't do something like that too. A short time later, Loann launched the channel "Ryan ToysReview" for him. In his first video, he and his mother unpacked a train set and played with it in his nursery. When the first video was viewed surprisingly much, Loann started uploading a video of her son almost every day. After only four months, she already gave up her real job to fully concentrate on her son's YouTube career.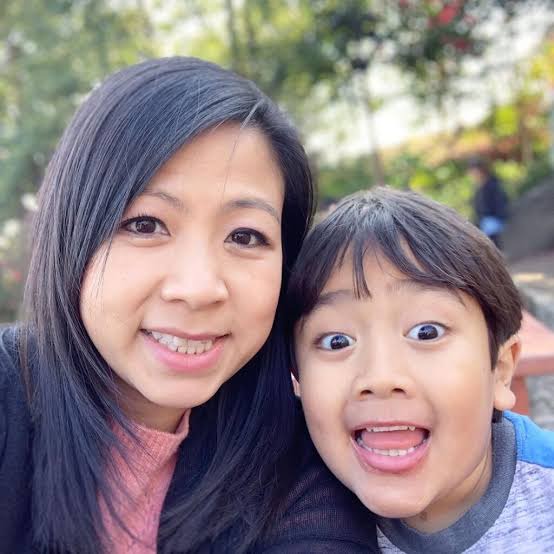 A video in which Ryan was surprised with a big egg full of toys finally brought the breakthrough. In the last five years, his videos have become much more professional and some are even computer animated. The main topics have also shifted and Ryan presents toys as well as scientific experiments and encourages his viewers to try them out. His parents and his two little sisters Emma and Kate also appear regularly in his videos and now the whole family even has its own YouTube channel, which also already has over 7 billion views.
But Ryan Kaji is now more than a kid with a successful YouTube channel. He has long since become a brand himself, as his face adorns the packaging of popular toys. Clothing, toys and even video games are now sold under his name. He has also been running his own TV show on Nickelodeon for over a year now, with regular surprise guests such as musician Dave Grohl. But how does a 9-year-old YouTube millionaire actually live and how much time does he invest in his channels?
Ryan Kaji actually still lives in Texas with his parents and two sisters, but when the family travel to Los Angeles for filming, the student leads a life like a real Hollywood star – because their villa is located in the middle of the Hollywood Hills. In addition to a gigantic view of the metropolis, the family's estate also has its own pool and Jacuzzi. The empire Ryan and his parents have built is almost uncanny; last year alone, the family earned $26 million.
Related: The sad truth about the life of best-earning female TikToker, Addison Rae.
Despite this, Loann and Shion explained time and again that their son is the driving force behind their YouTube success. That is why they want to offer the 9-year-old a completely normal life. But his everyday life is far from "normal". The 9-year-old still goes to school like any other child his age, but his everyday life at home is accompanied by the camera almost around the clock.
As mentioned above, viewers of his channel no longer only get to see toy tests, but also the daily routines of his life, such as his lunch or his homework. And because Ryan publishes new videos on his channels almost every day, he has to produce new content regularly after doing his homework. In the meantime, the family has even rented its own studio for this purpose, where they often record their colorful and flashy videos.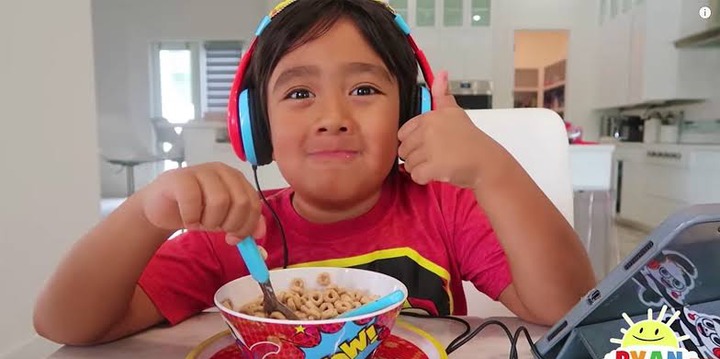 The team has also grown, and while mother Loann used to be primarily responsible for the recordings, they now hire their own cameramen, editors, and sometimes even actors. However, his toy videos are and will remain the most important pillars of his success. Because Ryan's videos have such a great influence on the consumer behaviour of his young viewers and their parents, major toy companies are scrambling to cooperate with the 9-year-old. According to his own statements, he gets tons of toys sent to him and can easily choose the best things.
However, the elementary school student does not keep most of the toys for himself. His mother explained in a recent interview that Ryan gives most of them away to his friends and classmates, or donates them to charity. Due to his incredible fame, Ryan already has a few obstacles in his way as a child. Almost everywhere in public he is recognized – and can not even go shopping with his parents in peace. At school Ryan is said to have often left class early, as he is often besieged by curious classmates during breaks.
In general, Ryan is not too fond of being in public, as he feels constantly watched and anxious. But the fame and especially the wealth also has a lot of positive things. This can be seen, for example, in the vacations of the Kaji family. These are anything but ordinary, because while other families of 5 can afford just a camping vacation, the 9-year-old flies luxuriously with the rest of the family in a rented private jet or in business class. And the vacation destinations are anything but ordinary.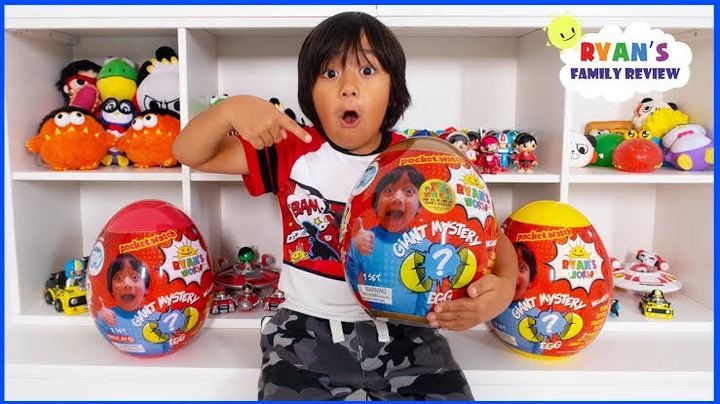 Just last year, Ryan was a guest on the largest cruise ship in the world and sailed through the Caribbean. There, the family slept in a 125-square-meter family suite, which not only has two bedrooms, a huge balcony and its own playroom, but also a gigantic slide that connects the two floors. However, although Ryan apparently leads a perfect life, the family has repeatedly been the target of sharp criticism.
In the U.S., there is no law that dictates how often and how much Ryan is allowed to be in front of the camera, but parents in particular have expressed some concern about the working conditions of the nine-year-old. His mother Loann said in an interview that the time would be limited and they mainly produce several videos at once on weekends, but that was already four years ago. In the meantime, the entire family life is the focus of their YouTube channel. Ryan is even filmed when he is not feeling well, in a bad mood or even when he has a fever.
In addition, media researchers criticize that Ryan's videos are no longer authentic. Instead, much of it seems as if it was read from a script or put into his mouth by his mother. Other YouTubers have also been critical of the 9-year-old and doubt that Ryan really produces the videos of his own free will.