I have hurt people in my past, but for the rest of my days, I will always make people happy – Burna Boy
Popular Nigerian singer Burna Boy has vowed to always make people happy for the rest of his life. The Grammy winning artist made this known in his recent statement on Instagram.
Burna Boy admonished his fans to look after their neighbour's wellbeing for they may not know what the person sitting next to them could be going through. "They could be going through the worst kind of hell and you will not know until they are gone," he said.
Burna Boy also admitted that he has caused people pain in the past, but he swore never to hurt people again for the remaining part of his life. He promised to always be a cause of joy to other no matter what.
Related: Viral video of an aggressive dance gets people talking on social media.
"I know I have caused people pain in my past but I swear on everything…I will always be the cause of joy to others no matter what," he wrote.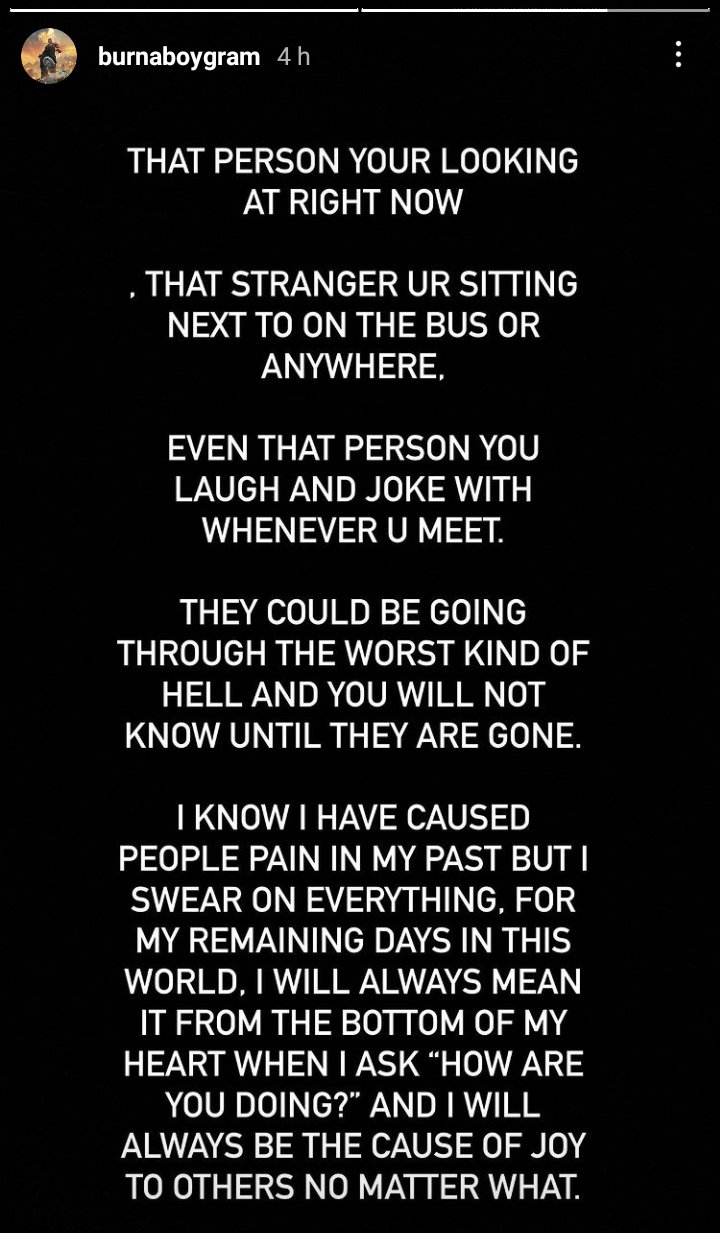 Latest posts by Law Blessing
(see all)