Famous Artiste And Movie stars who suffered serious injuries on set
Method acting is a popular technique amongst A-list celebrities but from time to time, the committed stars get slightly too committed to their roles and experience terrifying consequences. In this article, we are going to talk about 11 famous stars who suffered serious onset injuries.
Jennifer Lawrence:
She may be the girl on fire according to District 12, but Jennifer Lawrence will always and forever be Hollywood's beloved, relatable actress. Jennifer Lawrence faced more than just a few injuries while filming as Katniss in The Hunger Games Saga, but the worst was when she nearly choked to death due to a faulty fog machine. While filming the first part, Jen was in a tunnel with a machine that was emitting way too much smoke, leaving her desperately grasping for air.
Who could have imagined that a little extra mist in the room could be so hazardous for the actress.
Nicholas Hoult:
While we're talking about Jennifer's past, we can't leave out the traumatic injury of her ex-boyfriend Nicholas Hoult. The actor who is most famously known for his role in the British drama 'Skins,' got dangerously close to an explosion on his face. While he was filming 'Young One,' Nick had an escape scene where he had to run past some explosive.
Things were running smoothly until the man in charge of the explosives started setting them off even before Nick could pass them, leading the actor to have concrete thrown in his face.
Dylan O'Brien:
Speaking of face injuries, Dylan O'Brien left all of his fans in a panicked worry when news circulated of his serious accident few years ago. While filming the series 'Maze Runner,' Dylan had a major accident where he broke several bones including some on his face.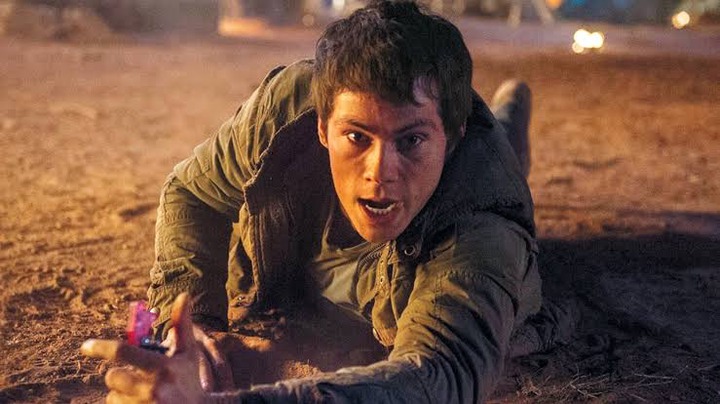 The film production company said they have failed to ensure the safety of their actors and halted filming so Dylan could fully recover. We hope he never has to experience anything like that again.
Priyanka Chopra:
While filming Quantico, Priyanka Chopra slipped on a rainy day and hit her head on the bumper of her car and then on the floor. The star was rushed to the emergency room for some scans and learned that she had bruised her brain. Thankfully, she recovered well and even thanked her fans on Twitter for showing their support. She later blamed her overconfidence as the cause of her fall and even said she finished the scene before she was going to the ER.
Nina Dobrev: 
Nina Dobrev from 'The Vampire Diaries' also endured pains from a concussion once before. Back in 2011, the star apparently had a concussion on set and tweeted about how she was at least glad that purple was a good colour on her. Sources said she received medical attention immediately and got released the same day of the incident. She also got back to filming as soon as she was cleared.
Related: 6 people who think they look like cartoon characters.
Shailene Woodley: 
With the list of injuries she gathered while filming 'Divergent,' the actress was perhaps too enthused when she learned she would be doing her own stunts. But she nearly ended up breaking her nose, getting a few hernias and even scars. Shailene didn't cut into the details about her accidents, but she mentioned that she was scarred on her chest as well as well as her hip.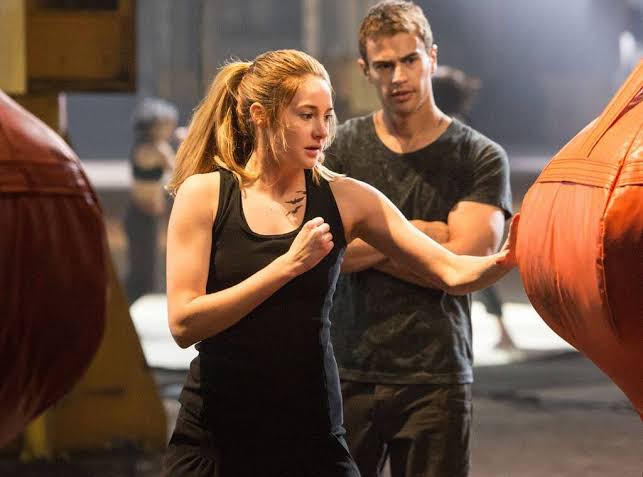 However, she remained positive about the situation and proudly called them her battle wounds. She even said she was happy about getting the chance to perform some of her very own stunts.
Leonardo DiCaprio: 
Leo was an extreme professional while delivering a shockingly dramatic and intense scene in the movie 'Django Unchained.' He accidentally slammed his hand down on a shot glass and started bleeding. He used the heated moment to his advantage and used the injury to escalate the stakes in the scene by smearing the blood all over Kerry Washington's face. According to Jamie Foxx, after the director yelled cut, people gave Leo a mini ovation.
Zac Efron: 
Zac Efronwas also a victim of intense scene hand injury back in 2013. While Zack was shooting 'Neighbors' with Dave Franco, he broke his hand during a staged fight for the movie. Being a resilient actor, Zack had to go back to work despite the broken hand. Rather than a cast, he had titanium plates and screws put in his hand. During an interview, he said his hand was back to normal but still looks gross.
Emma Watson: 
Emma Watson suffered a serious injury on the set of 'The Bling Ring.' While shooting a scene in a nightclub, the actress noticed a painful sensation on her foot but remained in character thanks to her adrenaline, until the scene ended.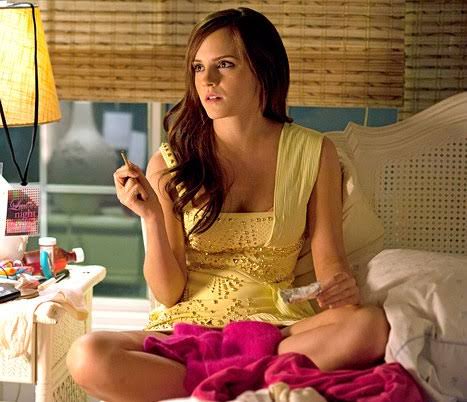 Unfortunately, Emma discovered she was left with a bloody foot due to a stiletto going through her toe.
Mariah Carey: 
This infamous diva is admittedly not an actress, but when she was filming her music video for her song 'Beautiful,' she dislocated her shoulder. Mariah's light-hearted tweet and her then-husband Nick Cannon's words was all disproved by Mariah herself when she said the injury was downplayed.
Mariah later said in an interview that along with a dislocated shoulder, she also dislocated her ribs and had some nerve damage. We're all glad that she is better now.
Harrison Ford:
While playing the loved character Han Solo on the set of 'Star Wars The Force Awakens,' he sustained a serious injury when the door of the Millennium Falcon came crashing down on his hip. He was crushed by the door and broke his leg, but in true Ford fashion, he used his humour to explain his injury on a late night show using a Han Solo doll. He is indeed one of the coolest guys around.
Latest posts by Law Blessing
(see all)