Could Mya be the reason why Davido sang "Mama so fine she got like six tattoo"?
Nigerian Afrobeat singer Davido has turned out to be one of the most trending celebrities of February ending, though for the wrong reasons.
The 29-year-old singer who is currently on a vacation with his crew in Saint Marteen Atlanta, became a theatrical spectacle after he was spotted stepping out of a club with Atlanta based model Mya Yafai.
TattleRoomNG has suggested that Mya, a former girlfriend of American rapper Young MA could be sharing a romantic relationship with the Nigerian artist.
One could easily conclude that the duo share something special, judging by the way they held hands.
Read: See what Davido was spotted doing when his mates were playing football (video).
Anyways there are more to it than just holding of hands. Recall that Davido once said in his song lyrics, "Mama so fine she got like six tattoo".
Beautiful Mya has been spotted having about that number of tattoo on her back.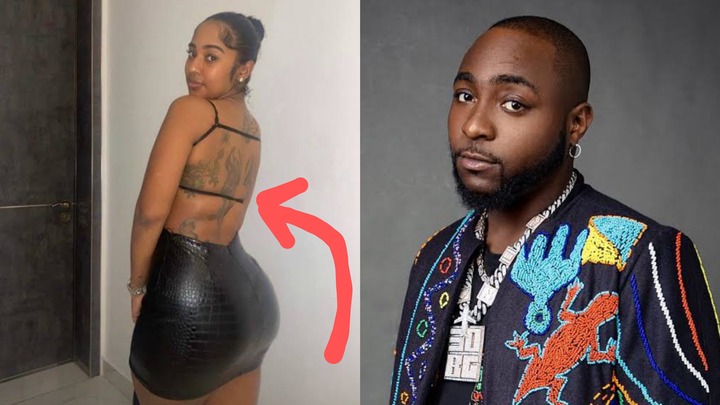 Could she be the Mama Davido was trying to describe in his 2020 hit single "Jowo"?
Latest posts by Law Blessing
(see all)