Zubby Michael champion lovely reunion of Nollywood stars (Watch Video)
Zubby Michael was at the forefront of a lovely and lively reunion of men and women that matter in Nollywood film Industry.
Having stood for their colleague actress Rachael Okonkwo popularly known as Nkoli Nwa Nsukka during the burial of her late mother (aged 53) on Friday, 25 September, Nollywood stars decided to stop for a shot along Opi-Nsukka road Enugu State.
Zubby Michael (a.k.a. Eze Ndi ara) was spotted in his usual self, along with several actors including Mike Ezuruonye, Walter Anga, Badaiki Erom Shaggy, Browny Igboegwu and the rest of them.
Watch the video below:
Meanwhile, Zubby Michael was also spotted throwing bundles of cash during the funeral that took place yesterday at Ukpata in Uzo Uwani L.G.A. Enugu.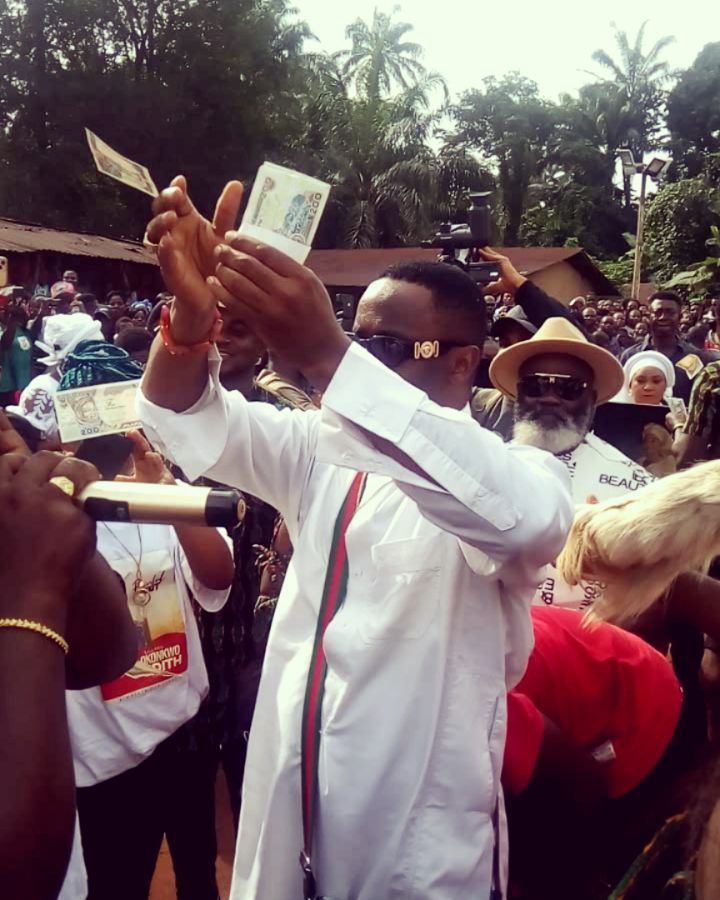 All forms of social distancing rule were thrown into the dustbin as Rachael danced and received raw cash from her fellow colleagues.
Read More: Enemy or Friend? Watch Yul Edochie's reaction on seeing Zubby Michael [Video]
Author's Profile
Law Blessing is a skilled writer with loads of experience in the field. Although a freelance Author, he's passionately involved in articles related to sports and entertainment.