Reality TV star Ka3na Jones have jokingly asked her fans to suprise her with a massive car gift or a house during her upcoming birthday celebration.
Ka3na who will become a year older in 10 days time made her request while reacting to the news that some fans of her ex-housemates bought cars and houses for them on their birthdays.
She charged her own fans, the "Bossnation" to emulate them and do something similar.
"BOSSNATION (how many times did I call you guys) see what your mates are doing oh…Cars and Houses ohhh. 10DAYS TO MY BIRTHDAY, SUPRISE ME OH," she wrote.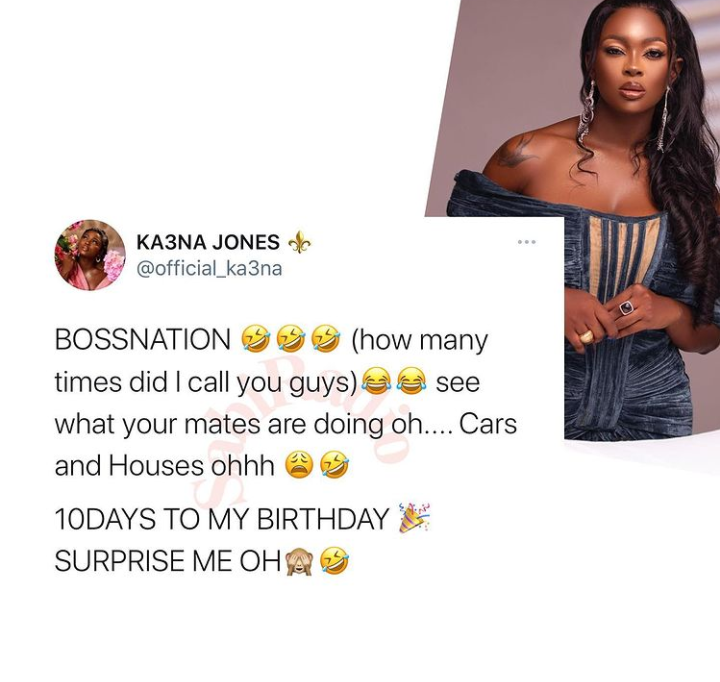 Ka3na Jones is an entrepreneur who was born in Rivers State on July 17, 1994. She was a member of the Big Brother Naija Season 5 reality TV show.
Related: BBN Ka3na Shares photos of her 65-year-old husband on Father's Day.
During her days at the house, Ka3na disclosed that she has been legally married for some years to a 65-year-old British man named Jones and their union was blessed with a 2-year-old daughter.