Kylie Jenner finally shared pictures of her private baby shower on Instagram and it looked nothing short of angelic. We all heard the baby shower took place back in December so we've been waiting very patiently to finally get an inside look at the small party.
On January 14th Kylie shared a carousel of pictures from baby number two's baby shower on Instagram and she was truly glowing. She wore a stunning white long-sleeved auto body couture dress that accented her cute baby bump. She also rocked her long dark hair which is an absolute favourite look of hers. An insider told Us Weekly that the baby shower was super low-key and very intimate. The entire Kar-Jenner clan attended the event including all of her nieces and nephews, a few close friends and Travis Scott.
She posted a precious photo of her mom Kris Jenner and her boyfriend Corey Gamble holding her pregnant tummy. Kendall was also there and even made her future nephew or niece an embroidery that said, "I love you Kenny." Her longtime besties Stassi and Pia Mia commented under Kylie's post. So they were most likely there. Stassi commented a white heart emoji and Pia Mia commented three white heart emojis.
Other members of Kylie's posse also commented under her post implying that they were there too. Khloe Kardashian's long time bff Khadijah also commented, so she was definitely there. Speaking of Khloe, she actually hosted the baby shower at her new $37 million home. Back in December, pictures leaked of Kylie setting up for the baby shower. Khloe made sure that Kylie had extra privacy for the party, so she rented out tents for her favourite baby sister. There was a ton of giraffe decor at the party according to Elle.
There were wooden giraffe settings for every guest with their names painted in white and there were also huge wooden giraffes. The guests also wore giraffe and animal-like attire to the party. We definitely know that it was the theme of the baby shower. Kris wore a brown Fendi bodysuit layered with the metallic champagne-colored trench coat and brown animal skin under the knee boots. She also subtly incorporated the theme into her wardrobe by wearing giraffe print sunglasses.
See images below;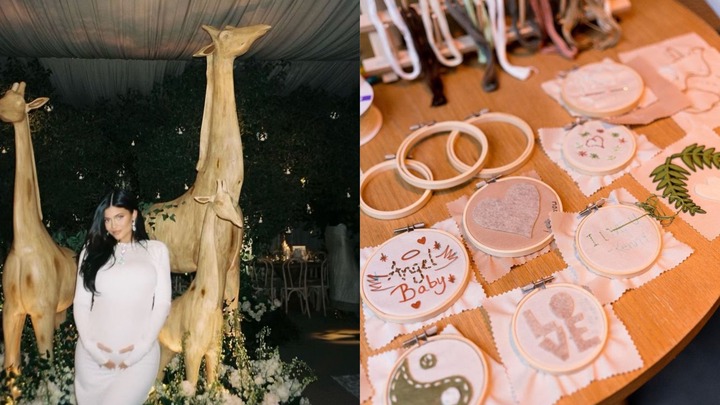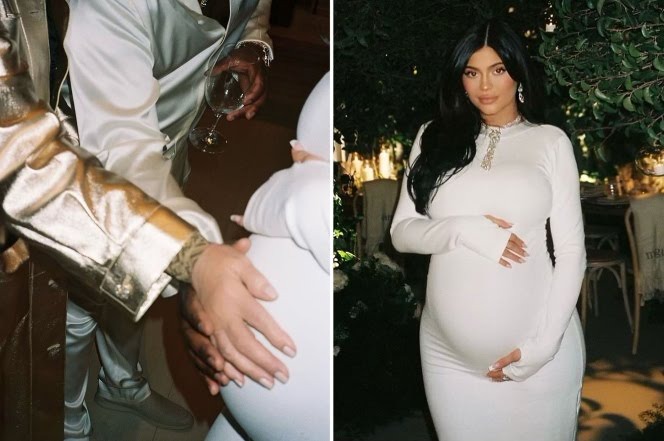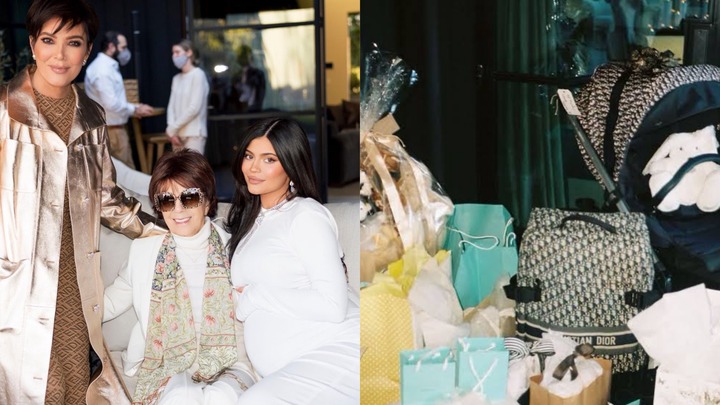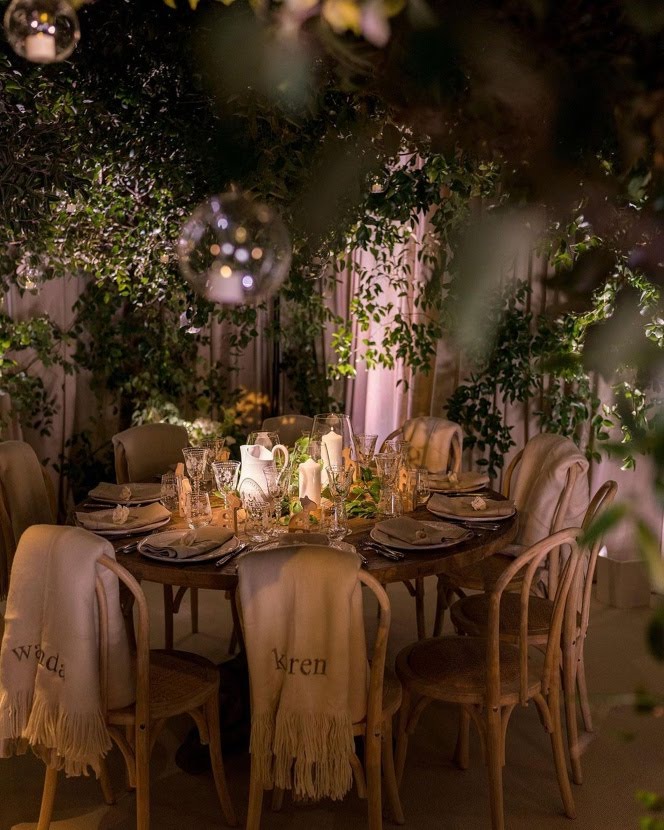 Kylie used a baby angel emoji as part of her Instagram caption which was an interesting choice and it was an underlying theme of the baby shower. Who knows if baby number two could be named 'Angel.'
Related: 10 reasons why Kanye can't seem to let go of Kim.
As subtly extravagant as Kylie's baby shower was, so were the gifts that her guests brought. Kylie included a picture of her gift area and it cost a fortune. There were four Tiffayny's gift bags and we already know that people threw down some coins for those. There is also a Dior stroller that costs $5k and a small Dior suitcase or baby bag that costs $3.9k.
What are your thoughts on Kylie's intimate baby shower?