Almost everyone has a phobia for something relatable. Would you have ever guessed that your favourite stars couldn't stand to be around fishes, butterfly and even the tiniest things around? Check out what these 15 celebrities are afraid of.
Cardi B
Ghosts, haunted houses – those things don't scare Cardi. But what does get under this rapper's skin is heights. Cardi B cannot stand being up in the air. She once revealed: "I'm afraid of heights and oceans." But last Halloween, the star faced one of her fears and strapped in for a high flying adventure. After facing her fear of heights, Cardi said that it was actually kind of fun.
Bella Hadid
The model has been part of the fashion industry since she was a teen. Fans have watched her looks transform and become more mature over the years, but according to Bella, it's all natural. The runway star revealed that she has a fear of cosmetic surgery. Despite getting bullied for her unique features as a kid, she told Instyle Magazine, "I'm scared of putting fillers into my lips. I wouldn't want to mess up my face." We wouldn't want that either. Bella is gorgeous just the way she is.
MGK
Machine Gun Kelly might look like a tough guy but he has a fear that most people would probably find pretty odd. MGK admitted that after being stuck in elevators four times, he developed a fear of the old up and down contraption.
Michael Jordan
As a strong tough athlete, you might not expect Michael Jordan to have a fear of anything. But this NBA player is actually terrified of the ocean. Jordan dislikes the ocean, giving him a common phobia known as thalassophobia. The fear started when he unfortunately witnessed his friend tragically pass away near the water. The star has mostly overcome his fear over the years but admits that he still feels uncomfortable when he has to go on a boat.
Ariana Grande
After being in the entertainment industry for most of her life Ariana Grande has some very appropriate phobias including damaging her vocal cords and having her hair fall out. As most fans know, the singer dealt with weakened hair after repeatedly dying her hair red on Sam and Cat. But that is also how she got her signature ponytail look.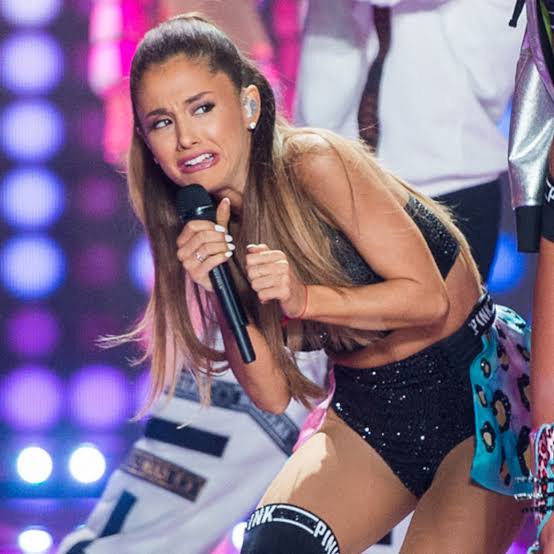 Grande has also admitted to being scared of looking directly at video cameras. She said: "I'm terrified of looking straight into the camera. I see people on the other side of the lens and the whole judgemental world of pop culture waiting with their pitchforks and torches."
Travis Barker
After experiencing a plane crash back in 2008, the Blink-182 drummer has a major fear of flying. But after teaming up with his fiancé, Kourtney Kardashian, the musician started facing his fears so he could travel with her to the beach and vacations. His loving family also helped him deal with the fear.
Read: 6 actors who went way too far on set.
In July of 2021, he tweeted that he may be ready to fly again. Since then, Kourtney and Travis have jetted off to a few tropical locations.
Kim Kardashian
Nothing scares Kim Kardashian more than spiders. The reality TV star revealed in 2018 that she experienced nightmares when she encountered spiders in Kourtney's backyard. After seeing a tarantula, Kim shouted: "This is my biggest nightmare." Later in an interview, she admitted that she is 'deathly afraid' of spiders and will literally cry if she sees a spider.
Kylie Jenner
During an episode of Life Of Kylie, the cosmetic CEO let fans in on a big secret. Despite using the symbol of the butterfly in her life and even getting one tattooed, she has a big fear of the flying colourful insects.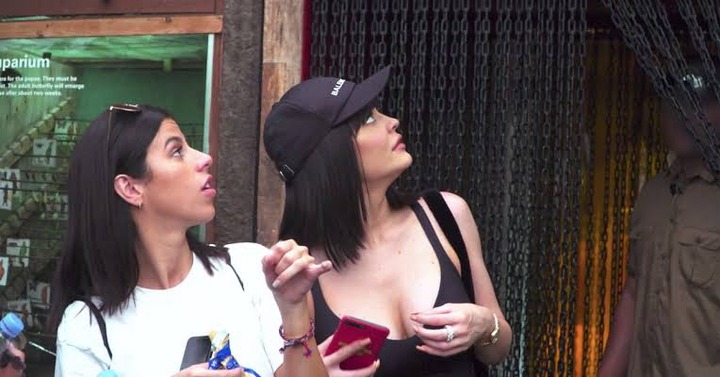 Besides the winged creatures, Kylie also has a fear of dust. She said: "The strangest thing I'm afraid of is like dust in a cup. The fear goes hand in hand with Kylie's self-professed germaphobia.
Miley Cyrus
This singer and performer is afraid of heights, but doesn't let it stop her. The star also revealed that she is scared of escalators which is a little more of a nuisance in her everyday life. But as a young actress, Miley was able to face her fear while filming her movie 'So Undercover.' She said in the opening scene: "I'm dangling off the side of a building in New Orleans which is 100 real. I am so scared of heights. Going up an escalator freaks me out."
Harry Styles
The former One Direction singer and fashion trendsetter has some fears that some fans might not know about. In a tweet from 2014 Styles admitted that he had not one but two big fears. The first is pretty common – he's afraid of the dark. The second is slightly less typical – Harry is afraid of the dentist. All those drills and machines are pretty scary for the artist.
Taylor Swift
When Ellen Degeneres brought up the idea of sea urchins in an interview, Taylor gave a visible shutter and said, "don't." Even apparently, the All Too Well singer has a phobia of the ocean-dwelling creature that puts her hair on edge.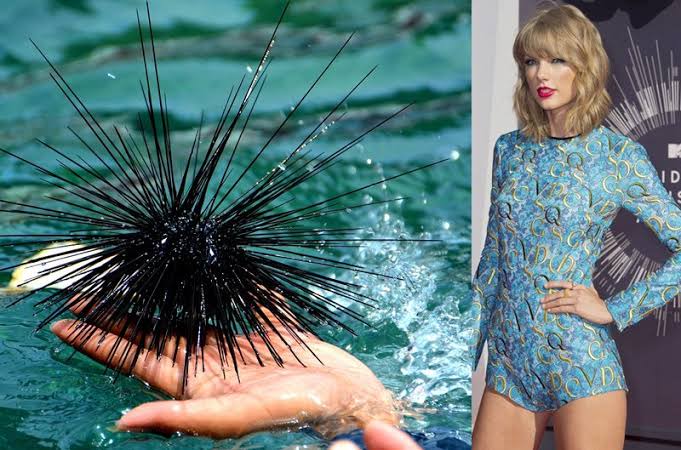 According to the singer, sea urchins terrifies her because they are like a grenade. Taylor went on to explain that her fear stems from the fact that the pointy urchins hide beneath the water waiting to pierce unsuspecting feet wading through the ocean.
Rihanna
You won't believe that this island girl is afraid is particularly afraid of island creatures. Rihanna once admitted that despite growing up in Barbados, she has a fear of fish otherwise known as ichthyophobia. She told Blender: "I'm super scared of sea creatures, even tiny fish." Riri also disclosed that when she went swimming in a water in Barbados, the water was so clear that she could see her feet.
"I saw all these tiny fish swimming around my feet and I had a panic attack, I just froze. This man had to lift me out of the water," she said.
Justin Bieber
During an old interview with Jimmy Fallon, Justin Bieber admitted that his biggest fear is running into the main character of jaws. Sure there are more realistic things to be afraid of since he can simply avoid the ocean. But we agree that coming face to face with a great white is enough to send a shiver. Later in 2015, Justin actually witnessed his friend survive a brutal shark attack which probably didn't help him overcome that fear.
Oprah Winfrey
You might have heard about the talk show host's fear of bubblegum, but she has another strange phobia that is even more out there than her bubblicious aversion. Oprah Winfrey doesn't like balloons and is terrified when they pop. She shared that for her 40th birthday her staff surprised her with a party and the room was filled with helium balloons. Unfortunately, they didn't know about her strange fear.
Zendaya
Before playing Michelle Jones in the new Spider-Man franchise, the Euphoria actress admitted that she had a big fear of flying high. Since heights were a basic prerequisite of being in a Marvel flick, Zendaya had to get over her fear and fast. She credited Hugh Jackman for helping her overcome her fear of heights while they were working on the musical film The Greatest Showman. Since Zendaya played a trapeze artist, she got some good practice flying and falling before working opposite Tom Holland.