Some famous celebrity kids have bigger bank accounts than most adults and are already on their way to being some of the richest celebrities in the world. These kids were lucky to be born into their talented families and they are worth almost as much as their parents. Let's take a look at some celebrity kids whose net worths are bigger than most adults.
Blue Ivy Carter
As the oldest daughter of one of Hollywood's most powerful couples, Blue is well on her way to elite celeb status. The 10-year-old has already been credited to her parents musical projects and benefits from Beyoncé and Jay-Z 's combined net worth of over 1.8 billion. Their daughter is expected to exceed Bey's net worth by the time she takes over her parents massive empire.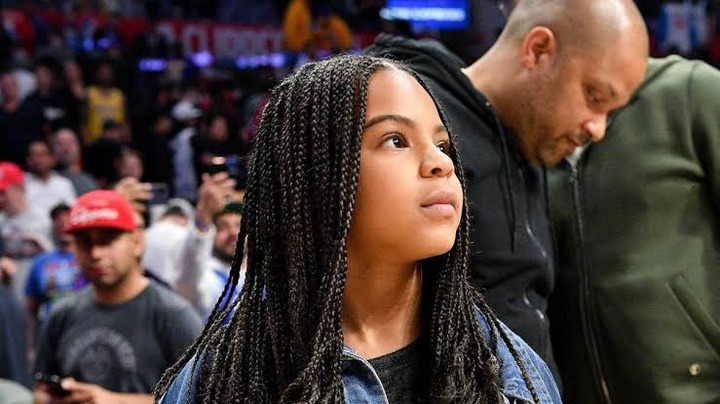 Blue also gets to chill in her parents humble $90 million Bel Air mansion. She and her siblings (Rumi And Sir) hang out in the 1.88 acre property which includes a 15-car garage, a spa, cinema, pools and a basketball court.
North, Saint, Chicago and Psalm West
Kim Kardashian ranks as one of the wealthiest Kar-Jenner sisters. So, it's no surprise that her four kids are enjoying their lavish lifestyles. Kim's empire consisting of her KKW Beauty brand and her Skim Shapewear line has earned her a net worth of around a billion dollars.
North, Saint, Chicago and Psalm also benefit from Kanye West's fortune of over six billion. Their oldest daughter North West may be only eight years old, but she's already becoming a legendary fashion icon, not to mention a TikTok star. Kim and Kanye have already started a trust fund for North worth around $10 million that she will get when she turns 21.
Stormi Webster
Fans won't be thrown to learn that Kylie Jenner's daughter is one of the richest kids in the world. Little Stormi Webster has already led a toddlerhood of unimaginable privilege. How many kids get an entire school bus just to play with!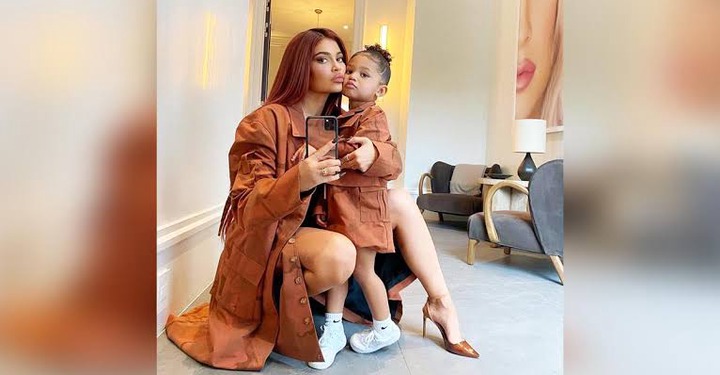 Kylie's cosmetics empire has expanded to include everything from bikinis and baby products and Stormi will inherit her parents massive fortunes by the age of 21. Kylie was the richest Kar-Jenner sibling with a current net worth somewhere between $600 million and $1 billion. Her 3-year-old daughter reaps the benefits with designer strollers, oat couture, clothing and diamond bracelets worth more than most houses.
Mason Penelope and Reign Disick
Kourtney Kardashian was the first of the Kar-Jenner sisters to follow the path of motherhood and thus introduce the next generation of Kardashians to the world. Kourtney's kids are well accustomed to the life of the rich and famous. They regularly enjoy vacations and luxurious events. Kourtney and Scott Disick 's oldest son Mason already has a net worth of half a million dollars adding to his parents combined worth of a $100 million.
Kulture Kiari
Cardi B has always ensured that her daughter has everything she could ever want or need. From the moment Kulture was born, Cardi and Offset showered her with everything, from designer closet to diamonds and high fashion fits. For her third birthday, Kulture received a diamond necklace worth a $150k dollars.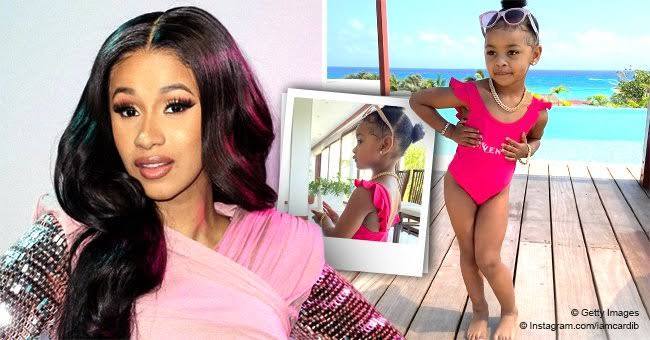 Cardi is worth over $40 million while her 3-year-old already has a net worth of over a million dollars thanks to the luxurious assets purchased in her name by her celeb parents.
Dream Kardashian
The daughter of Rob Kardashian and Blac Chyna was born in 2016 into her extended family's incredible wealth and success. Dream has a slew of powerful ants to look up to and no matter what she decides to do in the future, she is already worth a whopping $10 million. During her 5th birthday, Rob shared a heartfelt message calling Dream his best friend: "You make me laugh every day and I'm so thankful to have you in my life," he wrote.
Olympia Ohannian
As the kid of one of the best tennis players of all time, we can't help but wonder if an athletic career is in the future of this little one. Serena Williams and Reddit founder Alexis Ohanian's daughter Olympia is living a life of luxury with her dad's tech driven income of $70 million and her mom's estimated $225 million dollars.
Related: Joseph Yobo's daughter sings a melodious Igbo song after seeing her dad on screen (video).
As of 2021, Serena Williams was considered to be the third wealthiest tennis player alive as a result of her assets and endorsement deals. Her family stays in a Miami home worth over $6.7 million and features everything from a music room to a dreamy view of the water.
True Thompson
Khloe Kardashian isn't as rich as her sisters Kim and Kylie, but she still earns a decent income from her Revenge Body brand, her appearances on reality TV and her good American clothing line. The star's only daughter True also benefits from the massive income of her NBA star dad Tristan Thompson. Thanks to her successful parents, the 3-year-old already has a net worth of nearly $100 million.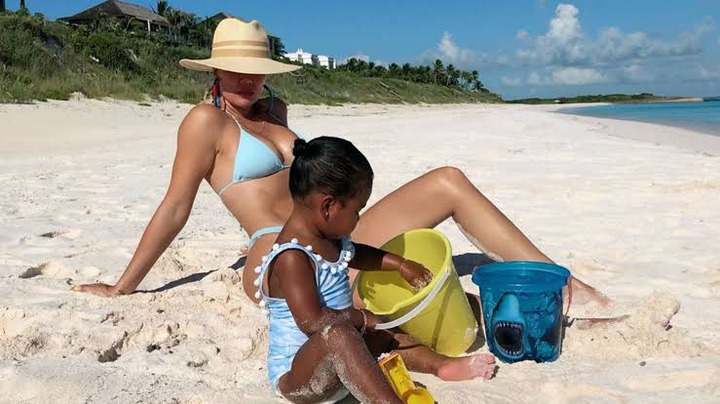 Emmy and Max Munez
Jennifer Lopez has an estimated net worth of over $400 million. The star shares 13-year-old twins Emmy and Max with her ex Mark Anthony and the kids are lucky enough to live a low-key star-studded life. JLo recently thanked her twins for showing her the true meaning of love. During their recent birthday, the actress and singer shared a post writing: "I'm feeling so many emotions this morning. So proud and happy and heartbroken that I can't freeze time."