A couple who identifies themselves on Instagram as Dukes Gang, surprisingly saw their little baby trending on social media few days after sharing an adorable video of the boy on their page.
Mr & Mrs Marcanthony Dukes have shared so many videos of their little son Mateo on Instagram, even before he was born. But the one they posted on Saturday, July 10 2021, caught the attention of many people including celebrities.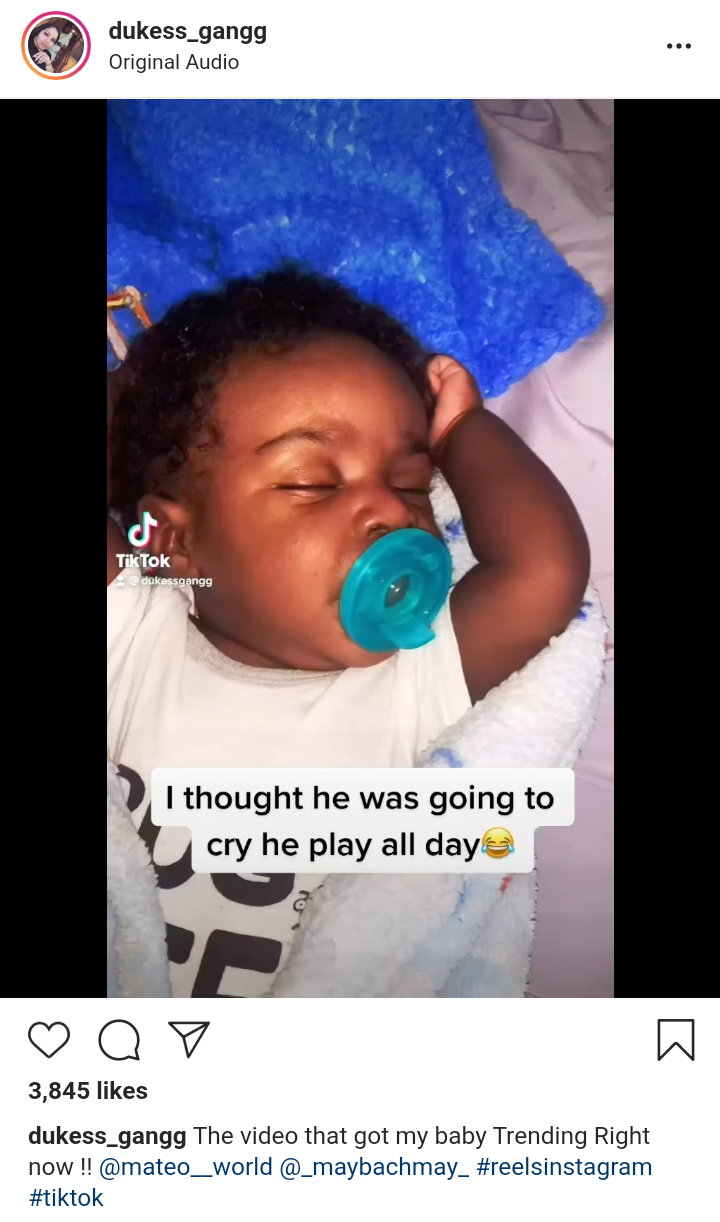 In that video, Mateo was spotted sleeping on his bed when his father came an interrupted his sleep by removing the sucker from his mouth.
Read: Lady urinates inside McDonald's office after refusing to use the bathroom (video).
Normally, when you do that to babies, they will get angry and start crying. But Mateo refused to cry, instead he responded with a very sweet smile that could melt even the strongest of hearts.
Watch the video below;
https://www.instagram.com/p/CRT_2kcAXsf/?utm_medium=copy_link
The lovely video above have generated several reactions from celebrities including Beyoncé's mother Ms. Tina Lawson.
She wrote: "This beautiful baby made me smile this morning, he reminded me of my grandbaby NOAH who is the sweetest, most beautiful baby who wakes up smiling from ear to ear."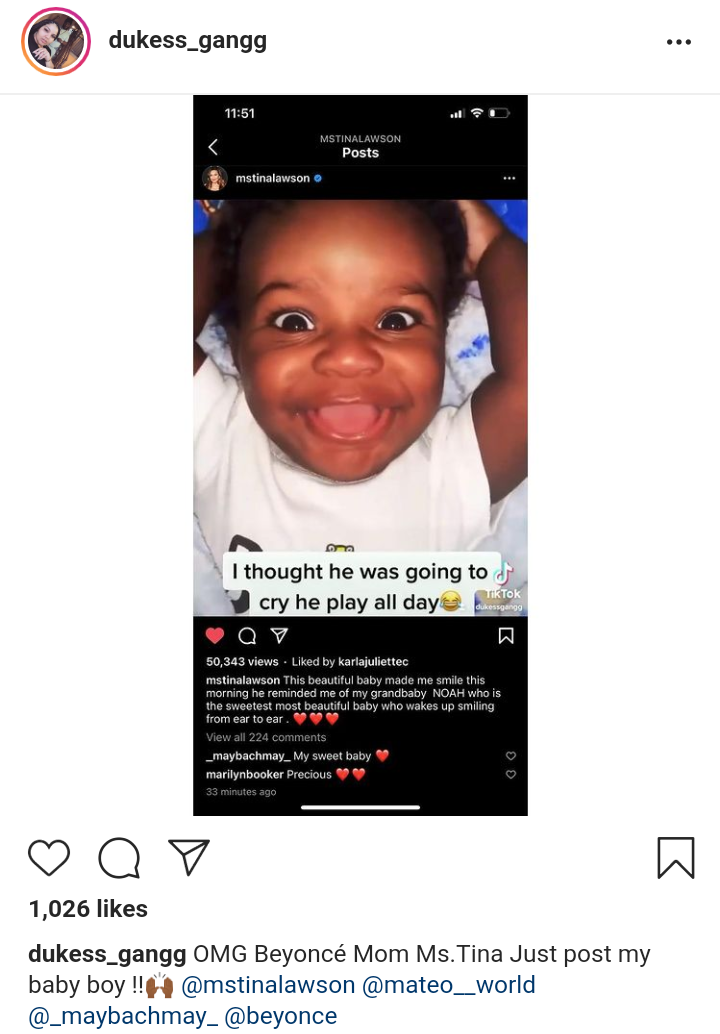 Popular news blog "The Shade Room" also posted the video on their Instagram page.