Buying an expensive home is what most celebrities love to do. Although thier houses have insane price tags, but it is worth the amount when you consider the amenities. Here, we will be talking about 10 most expensive celebrity homes in the world.
Ellen Degeneres
The comedian has an estate in Santa Barbara with a 10,000 square foot home. The main house is called 'The Villa' and it has 6 bedrooms and 6 bathrooms. The living room has an 18th century Italian decor.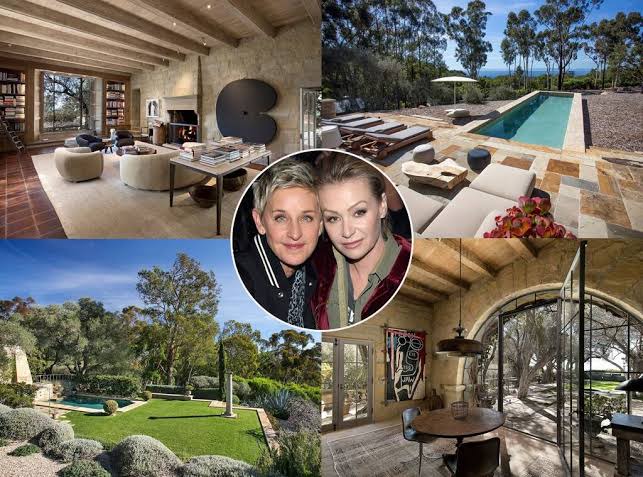 According to LA Times, the $45 million house and its vast living room called 'Jordan Hall' leads to a pool, kitchen, tennis court and garden with fountains. The 1930 classic also has a beautiful fireplace and a library.
Cindy Crawford
This $50 million Beachfront house overlooks the pacific ocean. It is a 5,500 square foot compound that has a pool, a park and a private path to the beach. The Malibu home also has glass walls with four bedrooms and five bathrooms. You will find it difficult to believe that this beautiful house was built in 1944.
Howard Stern
The American radio and television personality owns a $52 million property in Palm Beach. The 18,673 square foot estate is close to the atlantic ocean. It has a 1,000 square foot closet for his wife within the 12 bedroom mansion and there is an oceanfront pool. That is all we know about the property. The house is private and closed off, but the aerial shots we have seen so far are lovely.
Tiger Woods
Tiger Woods Jupiter Island home is a dream. The 10,000 square foot house is near the Florida ocean. The main house has a glass elevator leading to a view of the sea from above. There is also a theater, wine cellar and game room.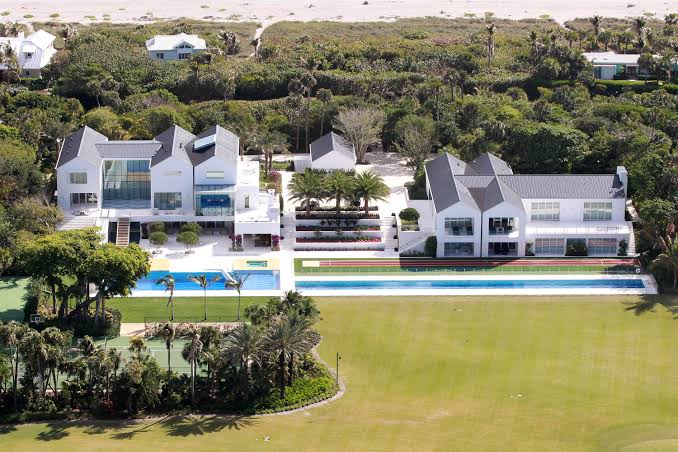 Outside the main house are the running track, a basketball and tennis court. It has a 60 foot diving pool, a spa and a boathouse. There are four putting greens and a putting studio. The Sunshine City has never seen anything like this gorgeous sporty home. According to The Sun, the house is worth £41m ($55.2 million).
Tom Cruise
The telluride building has windows that allow for views of the mountains. Tom Cruise's 10,000 square foot house also has a gym, rec room and a library. It also has a multi-purpose sports complex for basketball, tennis and hockey. There are private trails and motocross tracks outside the villa and then three bedrooms with three bathrooms in a private guest house. This impressive hidden gem is worth $59 million.
Jay-Z and Beyoncé
Originally going for $135 million, the Carters are having a blast in this 2-acre Bel-Air estate which they got for $88 million dollars. The estate has six different buildings including the main eight bedrooms and 11 bathrooms.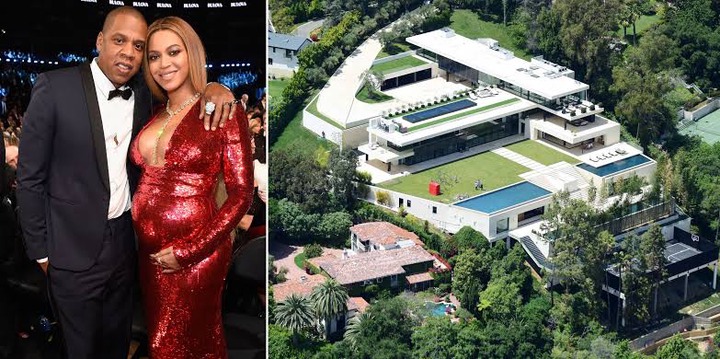 The house has 15 car garages, an entertainment building, several pools and a basketball court. There is a smart building with bulletproof windows which houses the helipad, fitness center and sliding glass walls leading to the lawn.
Oprah Winfrey
 The promised land is Oprah's 42-acre property in Montecito California. The house has six bedrooms and 14 bathrooms. It has a gourmet kitchen, wine cellar, two theaters and multiple terraces. The Neo-Georgian house also has a stable, a horse-riding house and a pool. There is also an artificial lake for fishing, two outdoor fireplaces, multiple ponds, avocado grove, rose gardens, a koi pond, an entertainment area and a guest house with a separate pool. The $88 million house also has a tea house.
Read: 12 film stars who were almost suffocated by their costumes.
George Lucas
This estate is famous for turning down President Ronald Reagan's request to visit it while he was president. The 4,700 acre property was previously owned by director George Lucas. The estate has gone under renovations and updates to the tune of $100 million. The only information on the property is that it has several buildings including a fire station. It also has a 300 seat theater, two-story library, a pool, an underground parking that admits 200 cars and a vineyard. The property doesn't allow photographs and only vetted guests are allowed. At least we are aware that it is in Marin County California.
George Clooney
This $100 million villa of the Hollywood heartthrob is located on the banks of lake Como. The Italian estate is called 'Villa Oleandra' and it was built in the 18th century. The charming vintage property has ornately carved ceilings and tile floors. There are rooms for a gym, spa and an entire pizza room. The outdoors also include landscaped gardens, a tennis court, a garage, a theater and a large pool
Bill and Melinda Gates
If you are a guest to a $125 million tech guru's home, then you are sure to allow a microchip in the form of a pin to track your movement around the house that is already tiled with pressure-sensitive floors. Bill and Melinda's Lakefront Medina Washington home is a delight to behold. The 'Xanadu 2.0' as it is called has many amenities worth the price.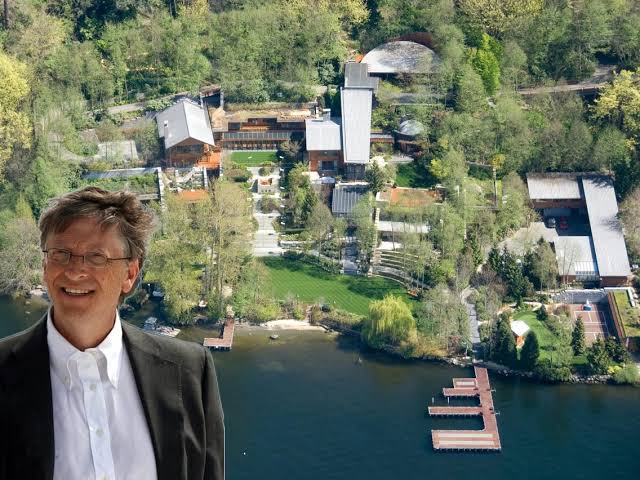 There are 7 bedrooms, 24 bathrooms, 6 kitchens, a theater, an artificial stream, an underwater music system in the pool, a steam room, trampoline room, exercise room with a sauna, separate men and women's locker room and a library. The house covers over 66,000 square feet. Now that the couple is getting a divorce, we will wait to see what happens to the house.